5 Recommended Tokyo Hostels – Safe for Single Woman Trip 🏩
♥Posted by Maiko♥
The cheaper the cost of lodging alone is, the better, but women are concerned about safety and cleanliness.
You know capsule hotels and hostels are cheap, but there are also male guests, so you may feel uneasy, or you may feel too noisy to sleep…(>人<;)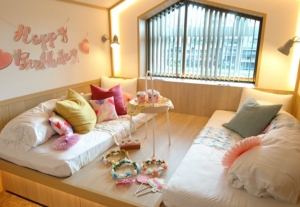 I recommend hostels exclusively for female guests.
If the guests are only women, it is safe to stay alone. Also, these days, there are more and more clean and stylish interior decorations.♥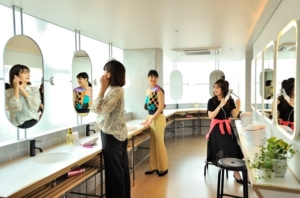 All floors are for women only, so no matter where you go in the building, you can spend time without makeup.
This time, I would like to introduce you to a hostel only for women, which is recommended for those who want to stay in Tokyo safely and comfortably!
Albida Hotel Aoyama
Enhance your sense of beauty!
Located in Omotesando "Aoyama", where you can feel fashionable Tokyo, "Albida Hotel" captures the hearts of women with a high sense of beauty.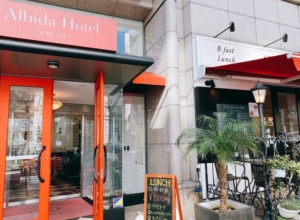 You are excited by the abundant amenities such as toner, facial instrument and trowel. If you're a beautician, you'll want to give it a try.
The common space such as the terrace and the cafe on the 1st floor is stylish and makes you feel good. The wallpaper and chairs are so cute that you'll want to use them as a reference for your home interior.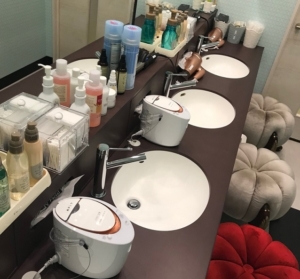 You can lavishly use expensive things like facial equipment. There is a good quality toner, and if you moisturize your skin after showering, it will be healing before going to bed.(❁´◡`❁)
Capsule type bed with high ceiling is comfortable. It is nice for women that there is a dresser nearby. There are private rooms, so if you want to have a bigger space, you should choose that one.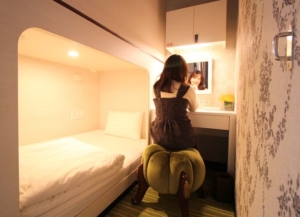 The shower room and check in are also equipped with IT, so it is comfortable. You need a card key to enter the building, so you can feel safe in terms of security.
Albida Hotel Aoyama
NADESHIKO HOTEL SHIBUYA
Enjoy Japan with a cute yukata!
It is a Japanese style hostel in Shibuya-ku.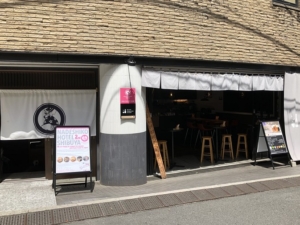 You can rent a cute colored Yukata, so it's good to walk around inside the building in Yukata after taking a bath. It is also a good point that there is a water server.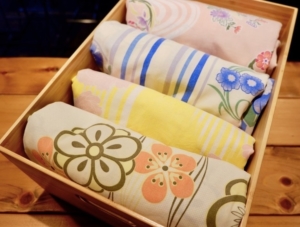 There is an outlet in the capsule, so there is no problem to charge your smartphone. It takes about 10 minutes on foot to Shibuya station, so it's a convenient hostel to go anywhere.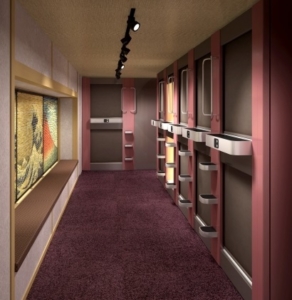 Even if you get tired from walking while sightseeing, you will be able to get rid of your fatigue in the spacious bath and sleep well.( *︾▽︾)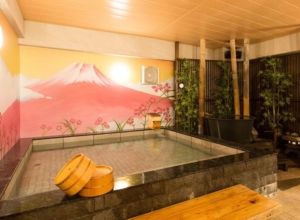 The large public bath is spacious and clean. It is unique that there is a large public bath which is rare for hostels. The bathhouse painting drawn on the wall is also nice.
NADESHIKO HOTEL SHIBUYA
MAYU TOKYO WOMAN
Best hotel before Disneyland!
All the staff are female. This is a stylish designer hostel with a Scandinavian interior. The inside of the building colored in white gives a clean impression.
It is decorated with wonderful art and has a stylish atmosphere. It is convenient to go to Maihama Station where Tokyo Disneyland is located by train alone.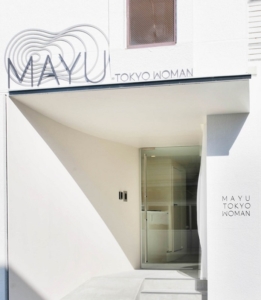 There is a large locker, so it is recommended for women who have a lot of luggage. You can go there empty-handed even if you stay overnight suddenly because they have everything such as a room wear, amenities and towels.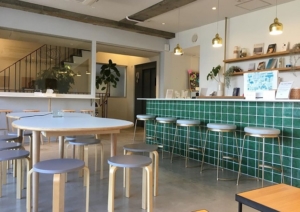 You cannot stay here if you are under 16 years old, and it is only for adults so you can spend a quiet time there.
There is an outlet in the capsule, and you can read books with gentle lighting. It's like being in a secret base.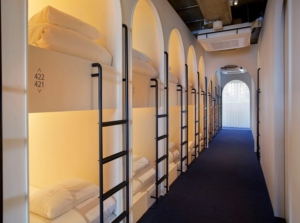 There is a cute hammock in the lounge on the 5th floor. If you save money on your hotel bill, you can spend your money on Disneyland.♪
MAYU TOKYO WOMAN
Akihabara Bay Hotel
Plenty of amenity goods!
It is the most convenient electric town in Japan "Akihabara". It is a 4 minute walk from the station. Wherever you go, if you use this place as your base, you can efficiently do sightseeing in Tokyo.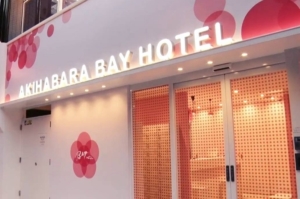 Although it is located in the town of "Otaku", of course this hostel is also only for female guests.
The cute appearance is for women. The cheap accommodation fee in this location must be nice for those who stay for several nights.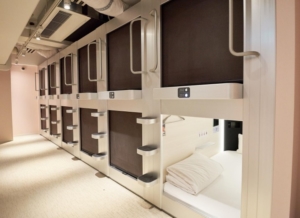 With this cleanliness, the accommodation fee is 3,000 yen, which is reasonable.(❤ ω ❤)
If you are not confident about going up and down from the upper level, you can choose the lower level if there is a vacancy on the day, so you may ask the staff.
There are plenty of room wear and amenities, so there is no problem even if you stay overnight suddenly.
The hotel has almost everything you need for your stay, so you will have less luggage!
Akihabara Bay Hotel
Centurion Ladies Hostel Ueno Park
A pleasant floor with a nice view!
It is a hostel in Ueno, and all employees and cleaning staff are female.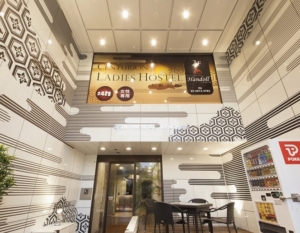 The mattress is made in France and is very comfortable. It's more like a dormitory in Europe than a capsule. It is kept clean.*:・゚✧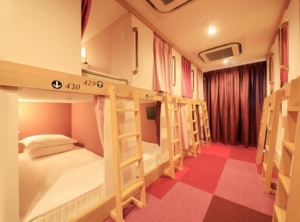 The 7th floor community lounge has a bright atmosphere. There is a refrigerator in the common space that anyone can use, so you can keep drinks cold.
Free Wi-Fi is available throughout the building including the lounge.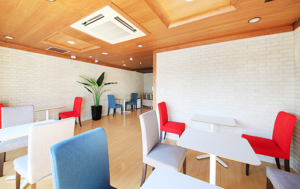 The view from the window is Ueno Park. You can access it right away, so you can enjoy visiting museums.
There is a kitchen in the building and you can cook for yourself, but there are many gourmet restaurants in Ueno, so you can enjoy eating out.♪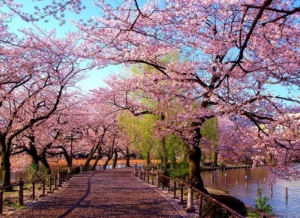 Ueno Park has many attractions such as museums, art museums, and zoos, so you will be satisfied with your stay in Tokyo. During the cherry blossom season, Ueno Park changes color vividly.🌸
Centurion Ladies Hostel Ueno Park
I introduced you to a stylish hostel where you can stay comfortably and at ease even if you are traveling alone.
These days, hostels are naturally cheap and clean, and they have been evolving to provide a full range of services and a stylish interior for women.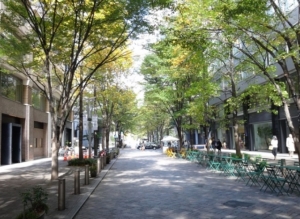 If you have a chance to visit Tokyo many times, it might be a good idea to find a regular hostel. The interior is clean and stylish, so it will make your trip a lot more fun!
#hostels  #capsule_hotels  #reasonable  #women_only
6 Recommended Capsule Hotels Where Women Can Stay Safely in Osaka
(Visited 1,358 times, 32 visits today)
---