6 Capsule Hotels Where Women Can Stay Safely in Osaka 🎀
♥Posted by Misato♥
If you want to save on hotel charges, you can choose to use a capsule hotel.
But you might be worried about security.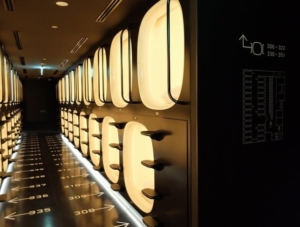 This time, I'll introduce a capsule hotel where even women can stay with peace of mind, so you can have a relaxing time.
Points for choosing a capsule hotel
A capsule hotel is not a private room. You might think, "Can a woman stay alone without any worries?".
The point is to choose a hotel with a women-only floor.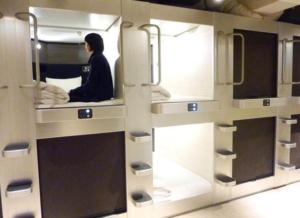 Many capsule hotels in Osaka have facilities or floors for women only.
These days, there are many capsule hotels with large powder rooms and amenities for women to spend comfortably. If you think about that as a point to choose, you can have a wonderful stay.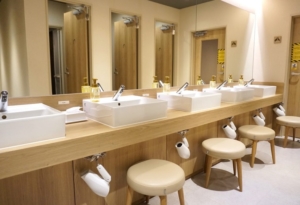 I'll pick up a recommended capsule hotel in Osaka where women can stay with peace of mind. Please find a hotel that suits your purpose and enjoy Osaka.\( ̄︶ ̄*\))
Umeda Area
When you think about traveling in Osaka, you often hear the Umeda area. It is one of the downtown areas, and there are restaurants, hotels, department stores and so on.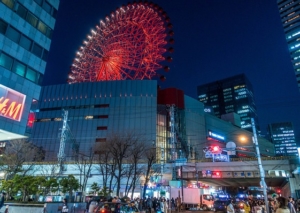 One of the landmarks of Umeda, the Ferris wheel HEP FIVE, has a very urban and stylish townscape. Umeda is a convenient area for traveling alone because it has good access to sightseeing spots and many restaurants.
AZ HOSTEL
With large powder room!
This is a stylish designer hostel near Umeda Station. There are many stations within walking distance, so I recommend it as a base for sightseeing in Osaka. You can spend a comfortable time in a stylish space in the building.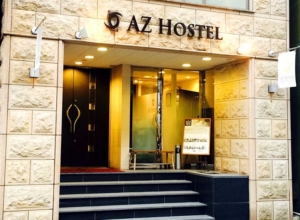 There is a powder space on the women-only floor. The women-only floor has a bunk bed. It is separated by a curtain in all directions, so you can have privacy.
The bed is made of wood and has a warm atmosphere. You can relax.♪(´▽`)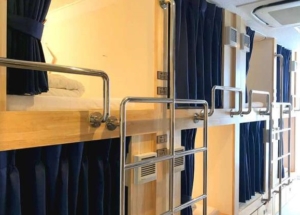 There is a single room, so even if you want a private room, you can use it without any problem. It is smaller than other hotels, but the price is reasonable!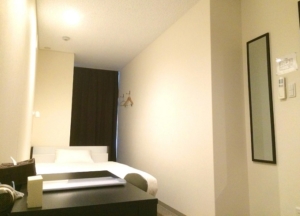 The powder room has a dryer and a large mirror, so you can dress up without stress. Shampoo and conditioner are available in the shower room. Clothes and amenities are sold and rented at the front desk.
AZ HOSTEL
Drop Inn Osaka
Feel at ease in the Japanese atmosphere!
It is a 7 minute walk from Umeda Station and is a recommended location as a base for sightseeing in Osaka and Kansai. It's a dormitory with a women-only floor. The Japanese atmosphere makes you feel calm as if you are back in the country.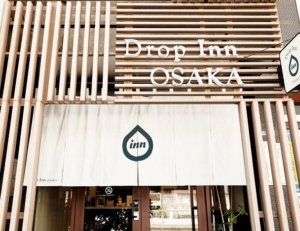 Wood is used in various parts of the building including the bed. It's a women-only dormitory built like a capsule hotel. There is an outlet in each bed, so you can charge your smartphone perfectly. Of course, Wi-Fi is also available.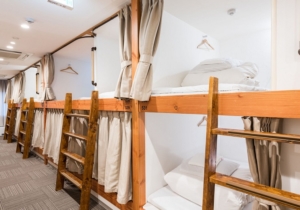 Wood is used in the shared lounge that can be used by both men and women. It is a calm space with an overall Japanese atmosphere. In this space, bread and drinks are free in the morning.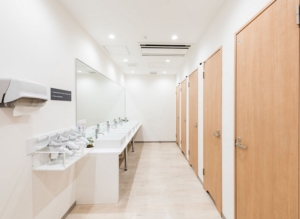 There are bath towels, shampoo and hair dryers in the shared shower room. The shower is free from check-in to check-out.
Drop Inn Osaka
Shinsaibashi Area
Shinsaibashi area is downtown Osaka. There are plenty of restaurants and shopping spots, so you can enjoy sightseeing. If you want to eat a quick meal at night and rest, let's stay around here!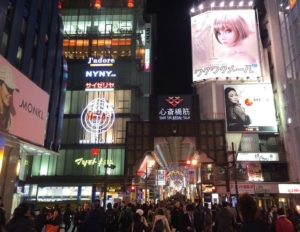 A-style Shinsaibashi
Complete amenities included!
3 minutes walk from Shinsaibashi Subway Station. It is a capsule hotel exclusively for women, close to Kyocera Dome and Osaka-Jo Hall. There is a spacious lounge where you can relax.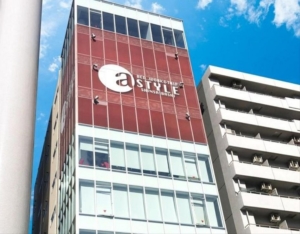 All rooms are for women only, so you don't have to worry about men's eyes, and you can relax and stay. You can use it with peace of mind whether you are traveling alone or in a group.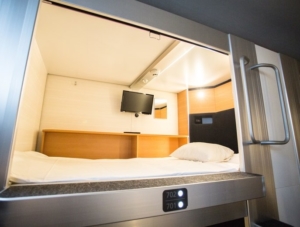 This is a wide room with a TV. You can put your luggage on the side and relax.♪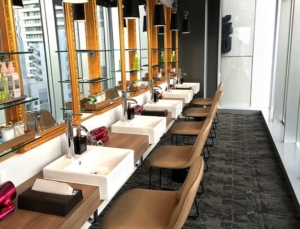 There are also services that are only available for women. They have a room wear, amenities, towels and a shampoo bar. You can rent out nano steamers and hair irons for free! It's nice that you can stay with less luggage.
A-style Shinsaibashi
Capsule Hotel Asahi plaza Shinsaibasi
Relax in the large bath!
It is a 5 minute walk from the No. 7 exit of Shinsaibashi Station. The location is easy to access to Namba and Tsutenkaku.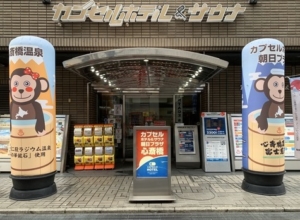 There is a women-only zone, and it has an automatic lock, so you can use it without worry.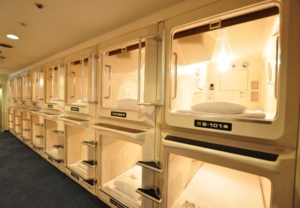 There is a bath, sauna and shower room. You can heal the fatigue from your trip while stretching your legs and taking a bath. They have a variety of amenities, so you can accommodate sudden stays.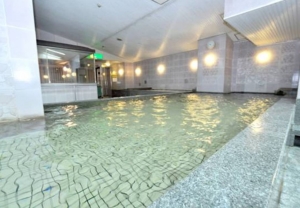 There is a restaurant where you can have breakfast and dinner. For breakfast, the set meal is reasonable under 500 yen. Anyway, it is a capsule hotel recommended for those who want to keep the accommodation fee low.
Capsule Hotel Asahi plaza Shinsaibasi
Namba Area
Namba is one of the downtown areas of Osaka. There are also many restaurants here, but the access is very convenient. If you want to enjoy sightseeing in Osaka, you should set up a base here.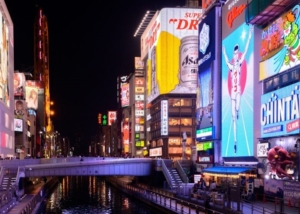 First Cabin Midosuji Namba
First-class capsule hotel!
A capsule hotel made in the image of the first class of an airplane. It is directly connected from exit 13 of Midosuji Line Namba Station. Great access to Dotonbori and Shochiku-za. There are also separate floors for women and men.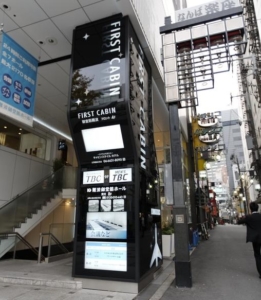 There are "first class" and "Business Class" in the guest rooms, and they are very functional like an airplane cabin.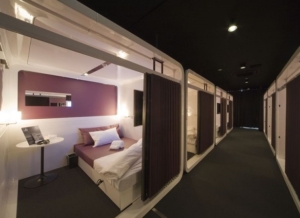 First class is functional with drawers under the bed. It is recommended for consecutive nights as it can be used as drawers only for things that are used often or are likely to get wrinkled. Also, it's easy for people who don't like narrow places to stay.╰(*°▽°*)╯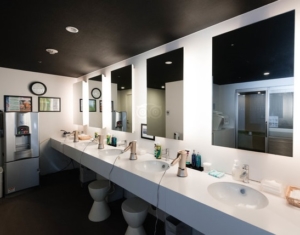 There is a large public bath, coin laundry and body care room in the building. There are towels, amenities and hair irons, so you can stay with peace of mind even with a small amount of luggage.
First Cabin Midosuji Namba
Shell-Nell Namba by WBF
It's closed.
Stay in a stylish space!
It is a 6 minute walk from Nankai Namba station south ticket gate and Kuromon market is within walking distance. There is a women-only floor with stylish interior design. Especially recommended for women who want to stay in a stylish capsule hotel around Namba.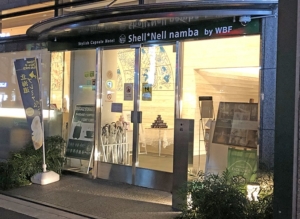 The capsule room has a modern feel. It is a blind type, so you can partition without any gap. There are twin rooms on the women's floor, so it is convenient to use with friends.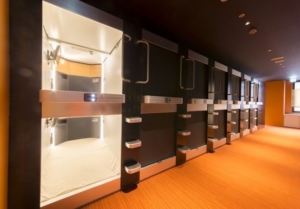 The shower and powder room is spacious. There are amenities, hair dryers and hair irons. There is a shampoo bar, and you can choose shampoo and conditioner, which is another point.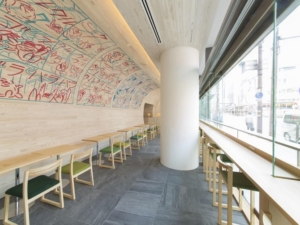 There is a cafe on the first floor of the hotel. It faces Sakaisuji Street and is lively, so you will feel open. The stylish picture from the wall to the ceiling is also a must-see.(⓿_⓿)
Shell-Nell Namba by WBF
This time, I have introduced capsule hotels and dormitories in central Osaka. Most of the facilities have a women-only floor, so you can spend your time at ease even if you are a girl traveling alone.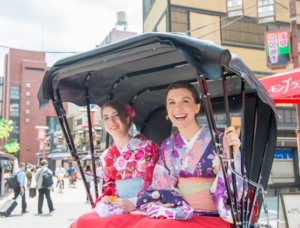 The spacious guest rooms, the complete amenities, and the large public bath are all attractive, so please try to find your favorite. When you go on a trip to Osaka, please save the hotel fee and enjoy!
5 Recommended Hotels for Women around Tokyo Station
(Visited 1,427 times, 54 visits today)
---