7 Reasonable Hotels in Tokyo Odaiba 🌉
♥Posted by Satomi♥
In Odaiba, popular sightseeing spots such as Odaiba Seaside Park and shopping malls such as Aqua City and Venus Fort are gathered, but if you travel mainly in Odaiba, it is convenient to have a hotel nearby.
It is the best to lie down on the bed soon after playing.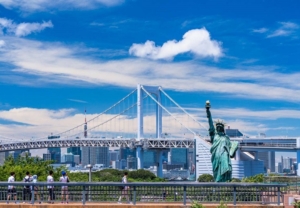 There are luxury hotels in the Odaiba area that you would like to use for dates and anniversaries, but this time I mainly pick hotels that are easy to stay with reasonable accommodation fees.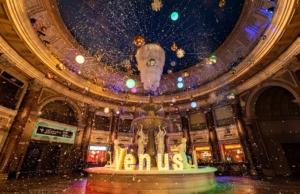 Although the low price is attractive, it is full of recommended points that will tickle the hearts of girls such as the atmosphere of the room, the delicious breakfast, and the beautiful night view!
Please stay at a nice hotel and enjoy your trip to Odaiba.♪
Hotel Trusty Tokyo Bayside 
This is a stylish and sophisticated hotel with a relaxing time in a space with modern interiors. It is close to Tokyo Big Sight and Zepp Tokyo, so it is also recommended as a hotel to stay during live and events.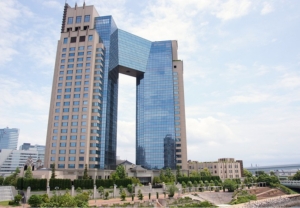 Eggs Benedict for breakfast has a good reputation. If you get up in the morning and have an elegant breakfast at the hotel, you're sure to get off to a great start!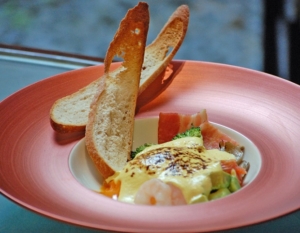 The hotel's restaurant CUORE serves lunch and a cafe during daytime, and serves dinner and a standing bar during nighttime.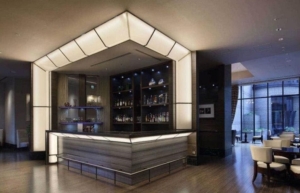 Standing bar is easy to visit by yourself, and you can enjoy an elegant adult atmosphere. It will be a good memory if you spend a graceful time in a calm and stylish space at night.
Hotel Trusty Tokyo Bayside
Grand Nikko Tokyo Daiba 
This is a resort hotel that feels a little high-class. The view from the room, the substantial amenities and the service of the staff were wonderful, and you should be able to enjoy the special extraordinary.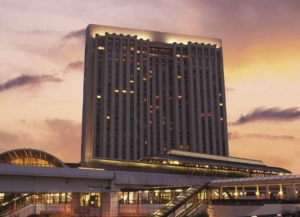 Recommended for anniversaries or when you want to stay at a nice hotel as a treat for yourself. If it suits your schedule, there is a special limited plan for 2 people which costs about 8000 yen per person.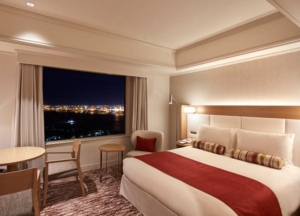 The view from the room is wonderful, and depending on the direction of the room, you can see various views such as Tokyo Bay, Symbol Promenade Park and Haneda Airport.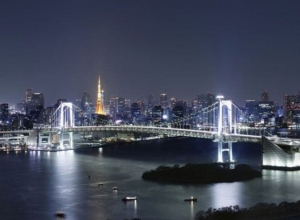 On the north side, there is a room with a view of the Rainbow Bridge, Tokyo Tower, and Sky Tree. The sparkling scenery of the whole city is a superb view! There is also a plan that promises a superb view, so please check it when you make a reservation.
If you stay on the executive floor above the 25th floor, you can use the Executive Lounge on the 2nd floor or the View Lounge on the 27th floor. Enjoy coffee, tea and sweets while enjoying the beautiful scenery, and you can forget your daily fatigue.♪(´▽`)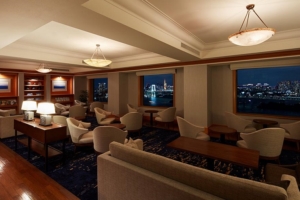 Furthermore, executive floor guests can use the hotel's fitness club Le CLUB for free. Why don't you get up early, warm yourself up by exercising and start the day?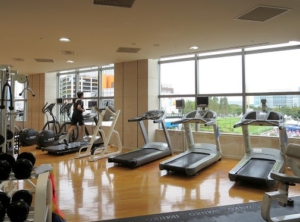 It is directly connected to Yurikamome Daiba Station and has excellent access. It is easy to travel after having a wonderful time at the hotel.
Grand Nikko Tokyo Daiba
Tokyo Bay Ariake Washington Hotel
This is a good location, about 3 minutes' walk from Yurikamome Tokyo Big Sight Station, Ariake Station, and Rinkai Line Kokusai-Tenjijo Station.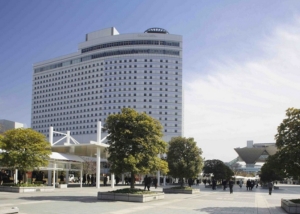 On weekdays, you can stay in a single room for about 4200 yen, which is very reasonable. In addition to the low price and good location, the inside of the building is thoroughly cleaned and spacious. You can spend time comfortably in a bright and clean atmosphere.*★,°*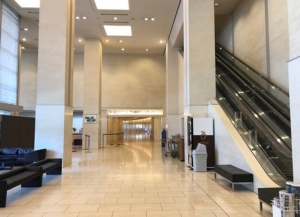 There is Tokyo Big Sight right in front of the hotel, which is convenient for use during events. In the building where the hotel is, there are convenience stores and McDonald's, and there are many restaurants and Izakaya.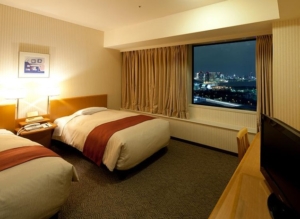 There are various restaurants such as Chinese food, Japanese food, Spanish bar, so you can enjoy your favorite food without getting wet even on rainy days.
Tokyo Bay Ariake Washington Hotel
Daiwa Roynet Hotel Tokyo Ariake
This is an upgraded hotel that opened in 2018. The inside of the building is very clean, and it is attractive that the facilities are arranged in detail.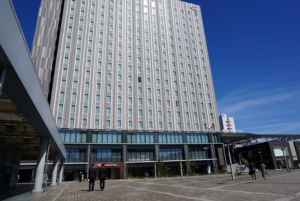 There is a USB port at the bedside in the room, and you can sleep soundly in a French Bed. Aroma fragrance floating on the floor will heal the fatigue of your travel and work.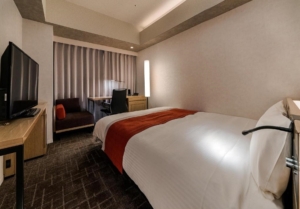 The bath and toilet are separated in the room. It is also a good point that you can heal your fatigue by soaking in the bathtub slowly. Ladies' rooms are also available. They have amenities and electric appliances that would make women happy. Check it out for more comfort.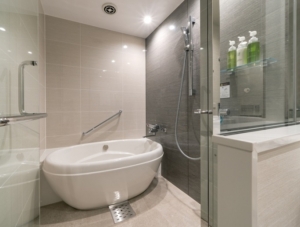 The breakfast has a good reputation for being delicious, and you can enjoy Japanese and Western dishes made with fresh vegetables and selected ingredients.(≧∇≦)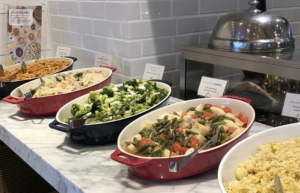 There is a convenience store on the first floor, so it is convenient for people who want to have a light breakfast.
Daiwa Roynet Hotel Tokyo Ariake
Odaiba Oedo-Onsen Monogatari【closed】
This is a hot spring theme park with natural hot springs and fairs. There are esthetics, bedrock bath, foot bath and so on, and you can heal your tired body slowly.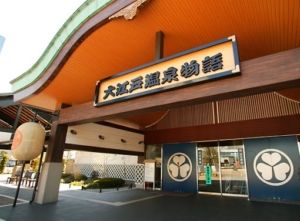 It is good to enjoy a hot spring and body care on a day trip, but the facility is fully equipped with accommodations. You can stay overnight and relax until morning.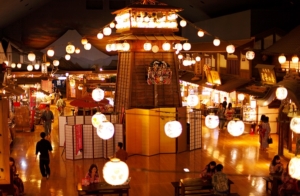 The picture of Mt. Fuji painted in the sunset is impressive in the large public bath. There is also a lukewarm bath and an open-air bath, so you can warm your body slowly, which tends to get cold in the cold season.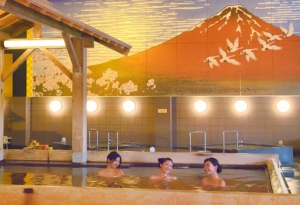 In the building, there is a Japanese restaurant where you can have a relaxing meal, authentic Korean cuisine, and a light meal and sweets shop where you can casually enjoy. If you are tired from sightseeing in Odaiba, why don't you visit here to refresh yourself?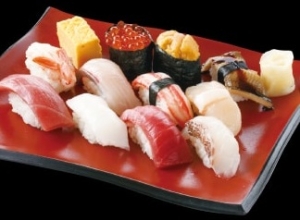 The Western-style twin room in the accommodation facility Iseya on the 2nd floor is a simple Japanese space where you can relax. A room with an open-air bath is recommended when you want to relax.♪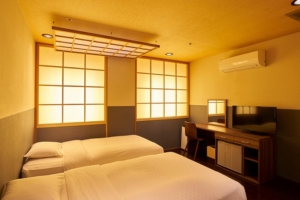 If you want to save money, you can rest until the morning in a rest area with reclining chairs. You can use hot springs and facilities for a long time only by paying an additional 2000 yen late at night.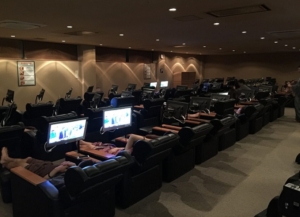 If you can't make a reservation at a nearby hotel, you can use it easily and it's convenient!
Odaiba Oedo-Onsen Monogatari
Sotetsu Grand Fresa Tokyo-Bay Ariake
This is a good location, about 3 minutes' walk from Kokusai-Tenjijo Station on the Rinkai Line, and about 5 minutes' walk to Tokyo Big Sight.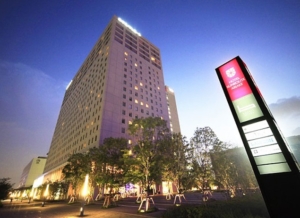 The room has a simple design and the Simmons bed is very comfortable to sleep in. There are also rooms for 1 person for 4000 yen, so you can stay comfortably even if it is reasonable.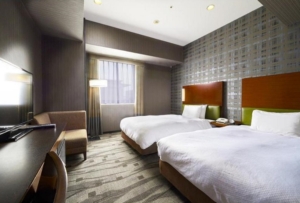 The night view from the upper floor will make you feel better. You can enjoy a panoramic view of the Ferris wheel of Palette Town and the waterfront subcenter, and you can relax.(●ˇ∀ˇ●)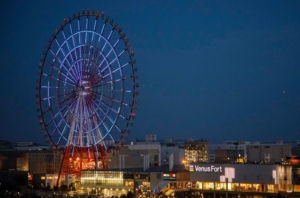 It is a business hotel, but the service and hospitality are wonderful, so you should be able to have a comfortable time. There is a convenience store in the hotel, so it's convenient for breakfast and a little shopping.
Sotetsu Grand Fresa Tokyo-Bay Ariake
Far East Village Hotel Ariake, Tokyo
This is a beautiful hotel opened in 2020. You can enjoy the night view of Tokyo Tower, Rainbow Bridge and Toyosu Market from your room, and you will be in a special mood.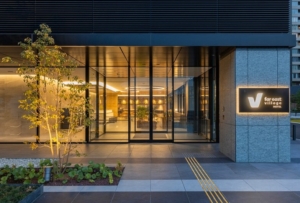 The quality of the shampoo in the bathroom and the amenities provided next to the front desk is good for women.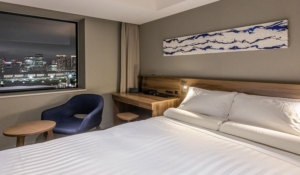 It's about 5000 yen for 1 person, and 3000 yen for 2 people. It's a good deal with free snacks. An automatic check-in machine is installed, so you can get to your room smoothly without waiting in line when you check in.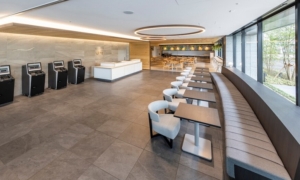 The service from the staff was kind and you should be able to relax during your stay.
Far East Village Hotel Ariake, Tokyo
There are some nice hotels in Odaiba at low prices. If you are tired after playing a lot, let's recover your physical strength by sleeping soundly on a fluffy bed. And let's enjoy sightseeing as much as we can the next day.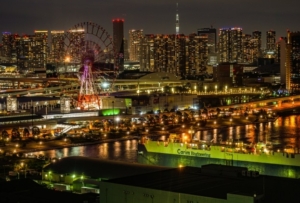 Check out the hotels you're interested in and have a fulfilling trip to Odaiba!
5 Recommended Tokyo Hostels – Safe for Single Woman Trip 🏩
(Visited 68 times, 3 visits today)
---