Guesthouse Yaezakura – Kyoto-like Accommodation 🌸
♥Posted by Aya♥
I'd like to introduce a new inn Kyoto Guesthouse Yaezakura  in Kyoto.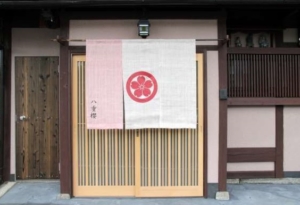 This is a completely private inn built by renovating a Kyomachiya. The owner who loves Kyoto is particular about the interior and furnishings as well as the building materials, and you can feel "Real Kyoto" everywhere.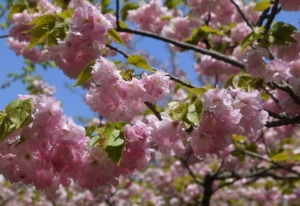 Flower Yaezakura are also good!
One Building Reserved
The advantage of renting one building is that you don't have to worry about other customers. It's also recommended for those who want to stay with your family or stay with good friends who like Kyoto.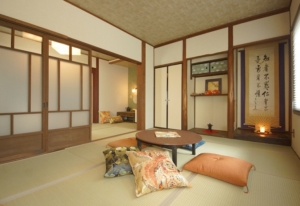 And the most characteristic of Yaezakura is the existence of consurge which is rare for an inn that rents one building.
Concierge Fujiwara knows a lot about Kyoto because she used to work at a ryokan in Arashiyama!
He'll tell you everything from sightseeing information to secret places that are only known to locals. And you can make a reservation.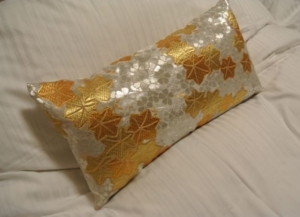 Surprisingly, body pillows are made of Nishijin-ori textil.
It sounds like you can sleep well.(∪.∪ )…zzz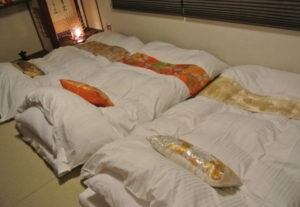 Guesthouse Yaezakura
Nearby Onsen
Kinkakuji-Yu is very close, a 3 minute walk north of Yaezakura. The signboard in the shape of a folding fan is characteristic and you'll be able to find it soon.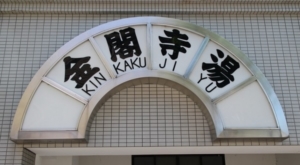 In the bathroom, there's a main bathtub in the center, a jet bath, an electric bath, and a sauna.
The jet bath massages your back, side and sole. In the electric bath, electricity flows from 2 places, and you can see that electricity flows to both your calf and waist at the same time.≡(▔﹏▔)≡
There's a far-infrared sauna in the back of the bathroom that can accommodate up to 8 people, so you can relax while watching TV.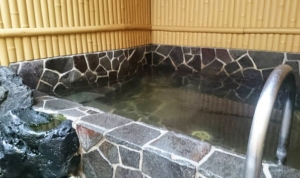 The open-air bath
If you go further, you can see the open-air bath. It's hard to imagine from the outside, but it's a space where you can see the sky. The water is lukewarm and can be used for a long time. The open-air bath uses hot spring water and the water is brought from Onsen in Nishikyogoku.
Since it's close to the inn, I recommend Kinkakuji-Yu when you want to take a bath easily in cold winter.
How about a stylish day to take an Onsen on the way back from sightseeing at Kinkakuji Temple?
For more information
Hours: 14:00~next 1:00
Closed: Mondays
Admission: 430 yen for general
Funaoka Onsen is a bit far from Yaezakura but within walking distance.
The building itself is designated as a registered tangible cultural property. You'll be surprised that the ceiling and transom of the interior are gorgeous and you can feel the history.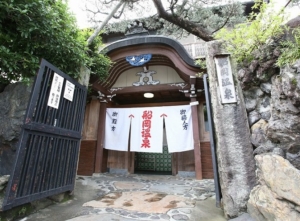 And the bath is very modern. There're an electric bath which was introduced for the first time in Japan, a jet bath, and a herbal bath, and those who like a bath will get excited. And the open-air bath that you are looking forward to has a Kyoto-like atmosphere and is the best.(≧∀≦)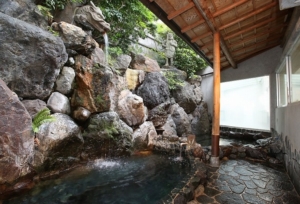 Also, the area is lined with guest houses and cafes, and it's a hidden tourist spot that has a long history but keeps changing.
If you have time, you can come to this Onsen after taking Kinkakuji-Yu!
For more information
Hours: 15:00~next 1:00
Open all year round
Admission: 430 yen for general
Machiya Tawara-an – Staying as if living in Kyoto 🍵
(Visited 46 times, 1 visits today)
---