Trailer House in Grampus Inn Shirahama, Japan 🚐
♥Posted by Misato♥
Nanki Shirahama Beach in Wakayama Prefecture is popular for its beautiful ocean and white sandy beaches in Kansai. There're many resort facilities and hot springs, so it's crowded with tourists all year round.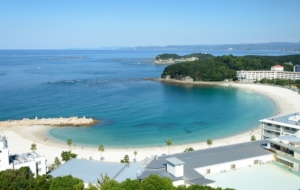 Grampus Inn Shirahama is located about a 10 minute walk from Shirarahama beach and seaside restaurants, and offers a panoramic view of the seaside.♪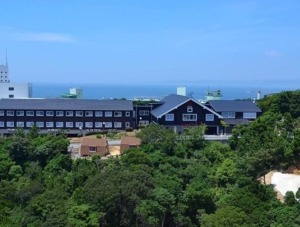 In addition to accommodation facilities, there're also hot springs, BBQ area, futsal court and other facilities that are popular.
In particular, this time I introduce a trailer house which is rare in Kansai.ヾ(•ω•`)o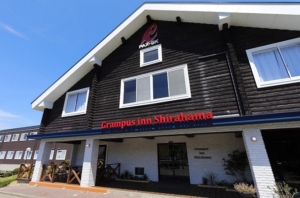 Enchanted Beach Shirarahama
Nanki Shirahama is one of the busiest beaches in Kansai, with its beautiful ocean and beaches. Among them, swimming beaches such as Shirarahama are known as a resort where accommodations and restaurants surround the sea.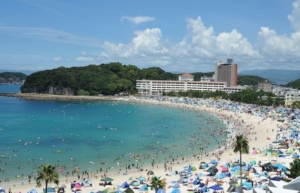 In addition, there're many famous hot springs such as Nanki Shirahama Onsen and Tsubaki Onsen, and also amusement parks such as Adventure World and Shirahama Energy Land, and annual events are held around Shirarahama, which are loved by a wide range of generations.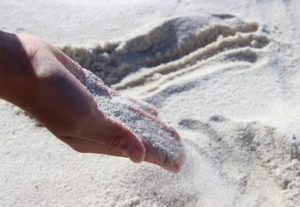 Wakayama Prefecture has been using Australian sand since 1989 to make its proud pure white and smooth sandy beaches. Walking on the pure white sandy beach while gazing at the blue sea and sky relieves daily fatigue.( *︾▽︾)
Trailer House in Grampus Inn Shirahama
The Only Trailer House in Nanki Shirahama
Among the accommodation facilities on the site of Grampus Inn Shirahama, trailer house is popular because you can enjoy comfortable outdoor activities.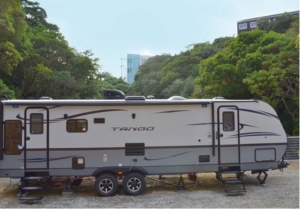 The trailer house originated in the United States and is already popular in Western countries, but it's a rare accommodation in Japan. This is the only place where you can enjoy trailer house in Nanki Shirahama.
Unlike a hotel, when you step out of the trailer house, you can see the green trees and the blue sky, and at night you can see the starry sky in a quiet place. In addition, the compact and unique space like a secret base is sure to excite not only children but also adults!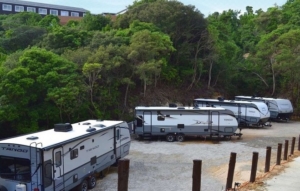 You can also park your car next to the trailer house and have a barbecue so it's very convenient. If you're tired of having a barbecue with fresh air in a land full of nature, you can sleep in a fluffy bed.(_ _)。゜zzZ
Equipped with facilities to please women like a hotel
The trailer house is located in the same environment as a campsite, but it's well equipped and very comfortable like a hotel.
I think there're many women who want to go to the bathroom or sink in the midnight campsite but "I'm afraid of insects.". Also, even if you want to cook breakfast, you might find it troublesome to go to the kitchen outside.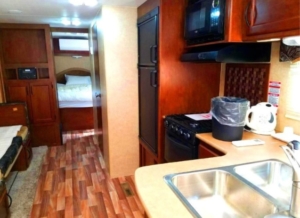 But you don't have to worry about that. Inside the trailer house, there's an air conditioner, digital TV, toilet, sink, refrigerator, and kitchen (with a microwave.). In addition, it's nice that amenities such as towels, bath towels, and toothbrushes are provided like a hotel.
Of course, there're fluffy beds where you can sleep comfortably. It's comfortable like a hotel, but you can feel like camping, so it's also recommended to stay with women.♪(´▽`)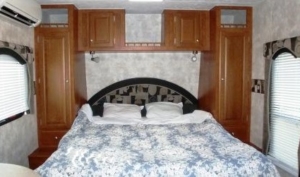 In addition to the trailer house, Grampus inn Shirahama also features an official sized authentic futsal court, an open-air bath Senjo no Yu, a swimming pool, and a barbecue area Shirahama BBQ Garden where you can enjoy a superb view from a hill, making 1 day a snap.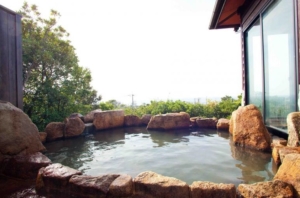 There're many sightseeing spots in the surrounding area, such as swimming beaches and hot springs. It's nice to relax in a hotel, but why don't you enjoy the comfortable outdoor activities in such an exciting facility once in a while?
Trailer House in Grampus Inn Shirahama
Nanki Shirahama Toretore Village – Stay Cute Dome Hotel 🐼🐼🐼
(Visited 246 times, 1 visits today)
---