Dog Rental Shops in Tokyo – Shiba Inu, etc. 🐕
♥Posted by Satomi♥
I think there are many people who yearn for walking with their dog when they travel abroad.
However, it is not easy to take your dog abroad because you have to go through various procedures.
In that case, why don't you rent a dog while traveling?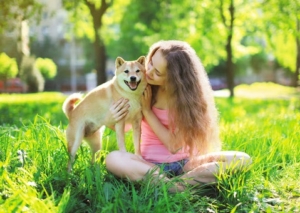 Here are five dog rental shops in Tokyo. There are various plans from a simple one that only walks a dog to one that can be rented for a long time. Please try to find a service that suits you!
What kind of service?
It is a service where you can rent your favorite dog and spend the desired period together. The price varies depending on the kind of dog and the rental period.
A day trip rental course is common, but you can rent it for a few days.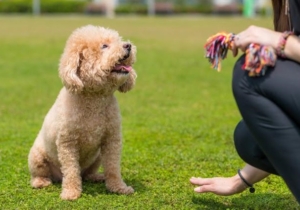 There are roughly 2 kinds of dog rental.
Walking course
It is a course where you rent a dog for a short period of time from a few hours to half a day and take a walk in the city or in the park.♪
This course features learning basic dog care and walking manners. After completing the procedure and receiving instructions, you can borrow necessities for walking, such as a collar, leash, poo bag, water, snacks and toys.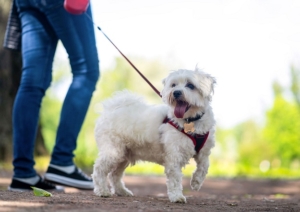 Staying course
It is a course where you can spend a few days to a month with your dog at home. In this course, you can not only learn the importance of caring for your dog, but also experience the fun of spending time with your dog every day.(≧∇≦)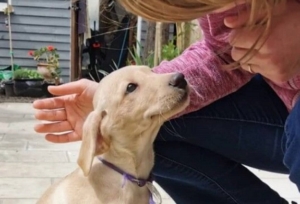 The cost of renting a dog depends on the area and the shop. In general, the rates range from 500 yen to 1,000 yen per hour, from 2,000 yen to 5,000 yen per day, and from 20,000 yen to 30,000 yen for long-term stays of 1 month or more.
Some shops offer a plan where you can purchase a dog as it is once you have finished renting it.(★ ω ★)
Benefits of dog rental
For example, if you can't have a dog according to the rules of your apartment, or if your family has allergies, you can rent a dog and have a blissful time.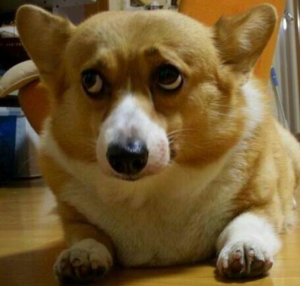 There are also people who want to have a dog but are not sure if they can have one properly, and people who want to experience the atmosphere of being together before having one. It's great to rent it and experience a dog in your life.(≧∀≦)
By actually spending time with the dog, you will be able to understand what you need for your dog for the first time and feel the joy of it.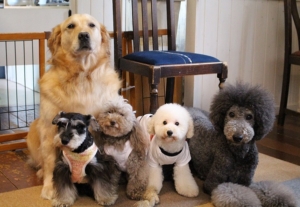 ヾ(•ω•`)o
There is compatibility between the dog and the owner. Another advantage of renting a dog is that you can spend a few days together and see if you are compatible.
Needless to say, tourists can make good use of it!
For both current and non-dog owners, renting a dog is beneficial!
Then, how do you actually use dog rental?
How to use dog rental
Generally, you can apply for a rental on the Internet.
After you apply, you will go to the shop and receive the dog after receiving the procedure and explanation.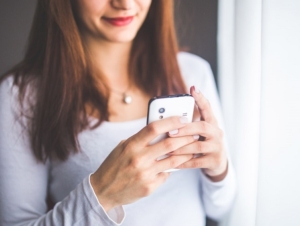 Rental methods vary from shop to shop and may or may not require advance booking. Please refer to the following 5 shops for that.
(・∀・)ノ
And the most important thing is handling rental dogs. Each shop has different rental rules and sometimes it is strict. But since they deal with life, the strictness of the rules is a reliable proof.
Please choose a shop that makes rules for the health and safety of dogs.
Also, when you make a rental contract, you are often asked to show your ID in addition to filling out an application form.
In addition, there may be a membership fee and a security deposit in addition to the rental fee.
Wanpaku Land
It offers breeders, pet sales, pet hotels, pet salons and pet rentals. It has a long history as a pet rental, and you can rent a trained dog.
Because it is close to Arakawa River, it is very popular as a walking course with dogs.♪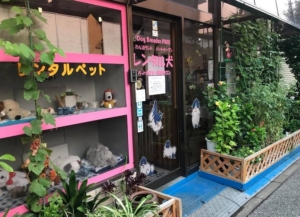 There are many kinds of dogs to rent, and there are more than 25 kinds of dogs from small dogs to large dogs.
From popular Chihuahuas, Coggies, Dachshunds, etc., to Golden Retrievers of large dogs, as well as rare Border Collies, mixed dogs, etc., are available.♡
All the rental dogs were trained, so it was too much to handle! There is no need to worry.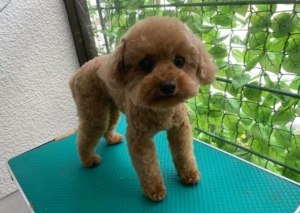 ( ︾▽︾)
You can rent it for up to 1 month. The fee plans are 3,500 yen for a walk, 6,000 yen for a day, 15,000 yen for 1 night, 30,000 yen for 1 week, 45,000 yen for 2 weeks, and 50,000 yen for 1 month (puppy). An additional annual fee of 2,000 yen is required.
You may think it's a little expensive, but in fact, the rental fee for basic rearing equipment is included.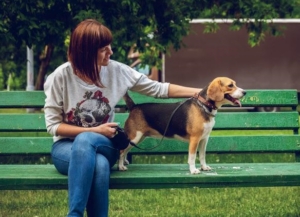 In the walking course, you can borrow water, snacks, dishes, balls, etiquette bags and tissues. With the attached goods, you can take care of food and feces in a way.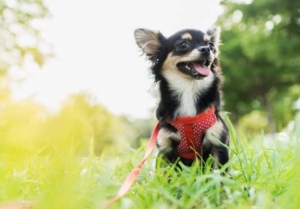 *Leaving dog droppings is prohibited in Japan.
To use the rental service, you first need to go to the shop and register as a member.
There are many kinds of dogs, so you can choose the best plan according to your wish and budget. Even if you don't know which plan to choose, you can consult with the staff and decide, so you don't have to worry.
It's easy to use even if it's your first time, so let's make an inquiry.
Have a good time with your favorite dog!
For more information
DOG HEART from Aquamarine
This is a 3-minute walk from Yoyogikoen Station, and is easily accessible from the city center.
They have toy poodles, beagles and golden retrievers, and you can play with dogs in the shop or rent your favorite dog and walk with it.
There is also a big Yoyogi Park nearby which is perfect for a walk, so you can have a relaxing time.♪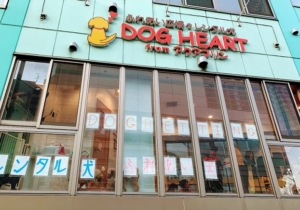 There are Toy Poodles, Beagles, Golden Retrievers, Japanese Chins, French Bulldogs, Cavalier King Charles Spaniel , etc., but rentals are mainly selected from Toy Poodles, Beagles and Golden Retrievers.
The biggest feature is that you can rent a large Golden Retriever!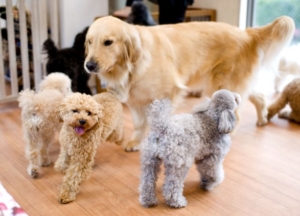 The rental fee is as follows.
♪Small Dog:  1 hour ¥3,600, Toy Poodles each color
♡Medium Dog: 1 hour ¥3,600, Beagles, Japanese Shins, Cavalier
☆Large dog: 1 hour ¥5,000, Golden retrievers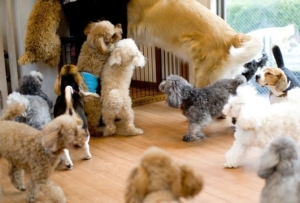 Basically, it's 1 hour charge, and 500 yen is added every 15 minutes for extension of time.
You can choose your favorite dog. Of course, you can also take pictures. However, depending on the dog's health, you may not be able to rent it.
(o゜▽゜)o☆
You can make a reservation in advance if you have a preference for the breed of dog, so if you have decided it, it might be better to make a reservation.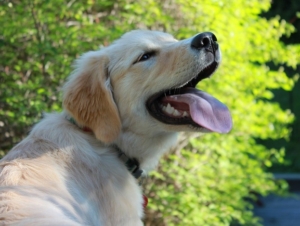 If you have a small dog but would like to have a large one, how about taking a walk with a Golden Retriever?
It will be a valuable experience because you can't get in touch with a big dog easily!
You can enjoy interacting with various kinds of dogs from small dogs to large dogs at the dog cafe in the shop. I recommend you to use a dog cafe if you don't want to rent a dog but you want to touch a dog.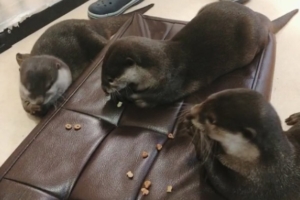 There is also a room on the 3rd floor where you can touch otters and meerkats! If you want to get in touch with animals you can't usually see, please use it.
For more information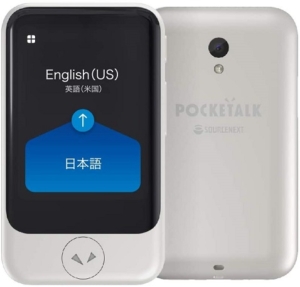 High-performance translator POCKETALK S

Poco
You can rent a small dog for one day to 7 days at a pet salon where you can receive services such as puppy sales, pet hotel and trimming.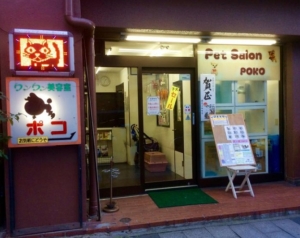 You can rent Chihuahua, Toy Poodle, Pomeranian, Papillon, Pug and Miniature Dachshund. There are many kinds of dogs that are said to be smart, so it is easy to take care of even for beginners.♪(´▽`)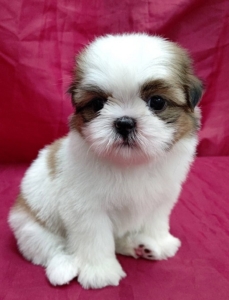 The one-day rental is 5,000 yen and includes a walking set (collar, lead, basket, snack, toilet sheet).
The 7-day rental is 20,000 yen and includes bait in addition to the walking set.
Reservation is required by the day before the rental. You can rent it on the same day, but there are cases where you can't rent the type of dog you want and the fee will be raised by 500 yen.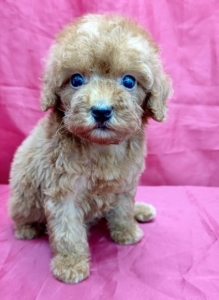 You need to deposit 10,000 yen as a deposit (it will be refunded when you return the dog). You also need to show your ID.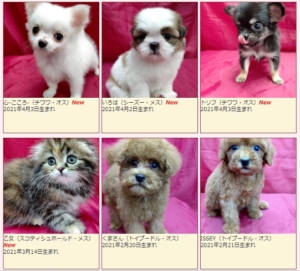 There are a lot of dogs that love walking and playing, so even if you've never had a dog, you can feel at ease interacting with it.
For more information
i-dogs
This is a dog specialty shop in Nerima Ward, Tokyo, that sells puppies, trimmings salons, pet hotels and other services.
This shop deals mainly with small dogs. Cute and well-groomed dogs are waiting for you! You can rent are mainly small dogs, but it depends on the day.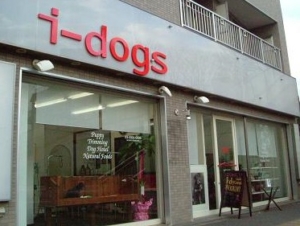 The rental fee is 5,000 yen for one day course and 8,000 yen for overnight course. There is no annual fee. House and bait are included in the fee for breeding goods.
You need to make a reservation, so please check in advance. A deposit of 10,000 yen and an identification card are required.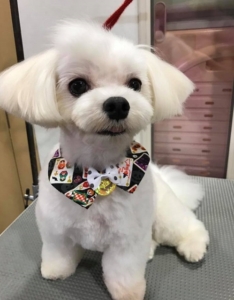 Dogs that can be rented are trained, so you can raise them smoothly even if you are not confident in training them.*★,°*:.☆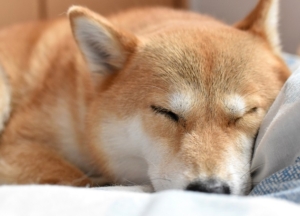 Many people buy dogs they rent as they are, which is proof that the dogs at i-dogs are easy to keep. This shop is especially recommended for those who want to take the overnight course.
For more information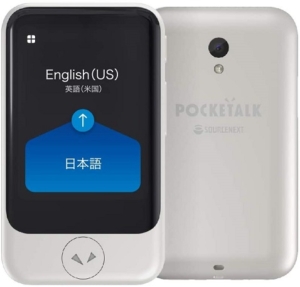 High-performance translator POCKETALK S

Petit Family
This shop is located in Saitama Prefecture near Tokyo and offers services such as pet sales, pet hotels and pet rentals.
Here, you can rent popular breeds such as Miniature Dachshund, Welsh Cogy Pembroke, Shiba Inu and Toy Poodle for a one-day or overnight course.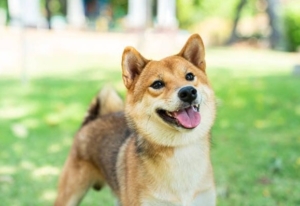 Rental fee: 1,400 yen for 3 hours or less, 200 yen for 10 minutes extension, 2,800 yen for 1 day course, 4,800 yen for 2 days 1 night stay course.
You can rent all the necessary goods for a walk or stay for free, so you don't have anything to prepare.
(•ω•`)
First timers must go to the shop and choose the dog they want to rent. Once you come to the shop and become a member, you can make a reservation by phone from next time.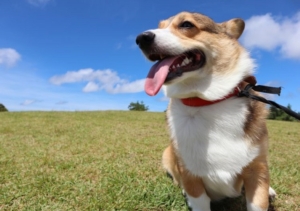 Also, if you come to the shop on a weekday, you need to call to let them know that you will be there the day before.
When you go for a walk for the first time, there is a first-time registration and explanation before renting, so it takes about an hour and a half in advance.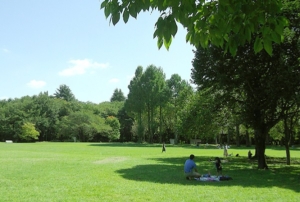 Nearby are many parks such as Kawagoe Aquatic Park, Aina Water Park , Sainomori Iruma Park and Tokorozawa Aviation Memorial Park, making it an ideal location to take your dog out with you.♪
For more information
How was it?
Why don't you make your trip richer with a dog rental?
Have a good time with the dog like your family!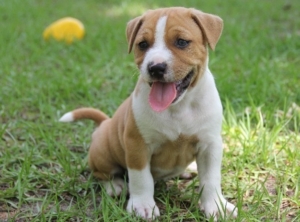 5 Popular Mameshiba Cafe in Japan – The lovely figure makes you happy 💗
5 Popular Mameshiba Cafe in Japan – The lovely figure makes you happy 💗
(Visited 7,137 times, 196 visits today)
---