5 Best Shops of Edo Kiriko – Tokyo's Great Glassware ✨
♥Posted by Maiko♥
There are many traditional crafts in various parts of Japan, but Edo Kiriko is a famous one in Tokyo.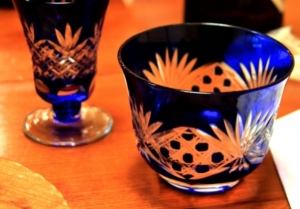 In the Meiji period, a glass factory was built in the present Kitashinagawa, Shinagawa-ku, and the cutting technique was introduced by a kiriko engineer invited from England, establishing the traditional craft technique.
Starting with designs that have been favored by Japanese people since ancient times, even today new designs are created daily and their beauty is polished.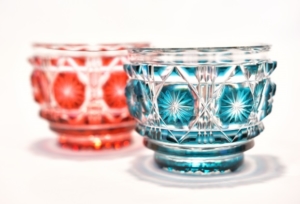 They have delicate designs and are beautiful crafts that change their sparkle depending on the way they are exposed to light.
So, here are some recommended shops where you can buy Edo Kiriko and how to make smart purchases!
What's the budget?
Edo Kiriko is made in various sizes from sake glass to vase. Therefore, the price varies depending on the size of the product, and there will be a difference depending on the fineness of the pattern and the material of the glass itself.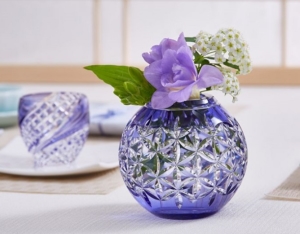 If the glass cup is relatively reasonable, 1 cup is from 5,000 yen. But if it's a glass with a complicated pattern and good quality, there are expensive ones of about 100,000 yen and the prices are really various.( $ _ $ )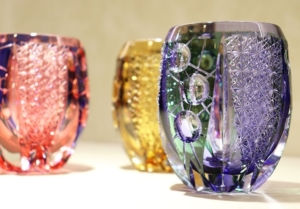 If the budget is about 10,000 yen, the range of choice will be expanded to some extent.
Hanasho
This is originally a workshop called Kumakura Glass Craft and has been creating Edo Kiriko since about 70 years ago.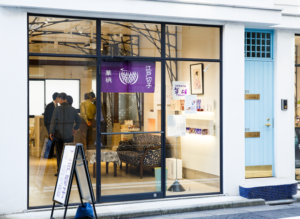 At past summits held in Japan, wine glasses made at this workshop were selected as gifts for state guests.
They also sell environmentally friendly glass products that use no lead.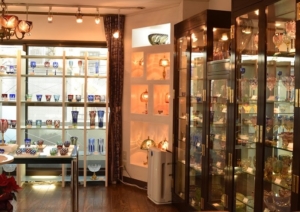 Edo Kiriko is often made using only traditional patterns, but Hanasho is also characterized by its use of patterns that were originally devised together with ancient patterns.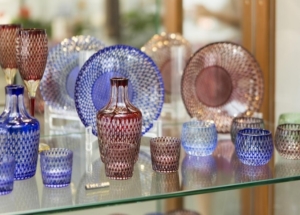 I heard that there is a pattern that was invented and registered by Hanasho.
Candy designed when you look at sake glass of Hanasho from right above is also a popular product.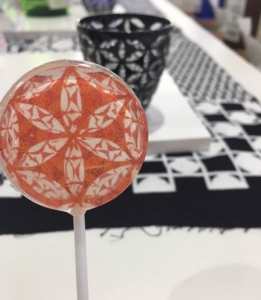 There is a branch in Nihonbashi other than Kameido where there is a workshop.
For more information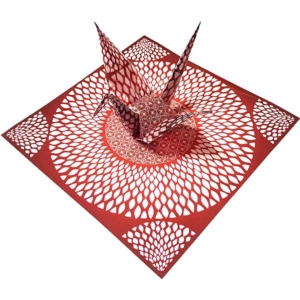 Origami paper with Edo Kiriko design
>>See with Rakuten

Kameido Umeyashiki 
It is a commercial complex in the motif of Umeyashiki Park which used to be in Kameido in the past.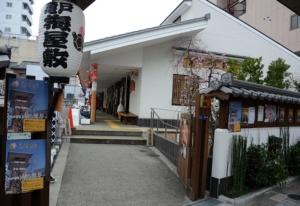 The Edo Kiriko Cooperative Association set up the Edo Kiriko Showroom in one corner of the facility. More than 200 of the association's original Edo Kiriko are on display and can be purchased on the spot.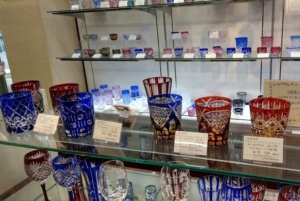 Some of them are limited, and new products are displayed and sold at any time. You may have an unexpected encounter with a wonderful Edo Kiriko.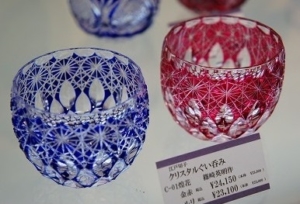 For more information
Irodori Glass Craft
This is a workshop and shop run by two generations of Edo Kiriko craftsmen.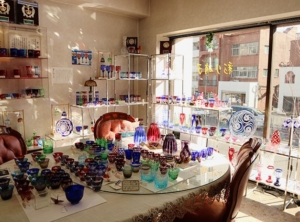 In addition to the traditional patterns, there are Edo Kiriko which is close to Tokyo Sky Tree and has a motif of Sky Tree.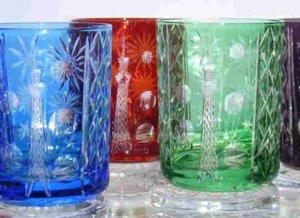 The workshop also holds hands-on classes on Edo Kiriko, and both adults and children can make their own glass.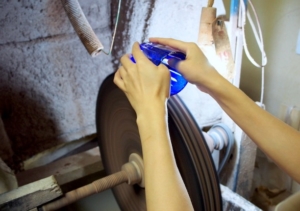 In addition, it can respond to customer requests as much as possible, so you can make a gift full of originality.
For more information
Kagami Crystal (Ginza shop)
It was established as Japan's first crystal glass factory in the early Showa period.
The company's head office is located in Ryugasaki, Ibaraki Prefecture, and Kagami Crystal products are sold not only in shops in Ginza but also in department stores from Hokkaido to Kyushu.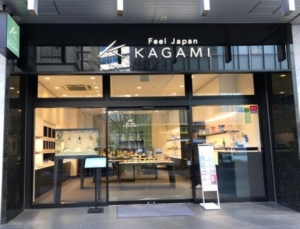 Based on the traditional Edo Kiriko pattern, Kagami Crystal creates new structures and designs to create the beauty of modern Edo Kiriko.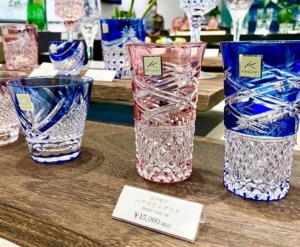 There is a series of Edo Kiriko by traditional craftsmen, and you can choose a luxurious one.
For more information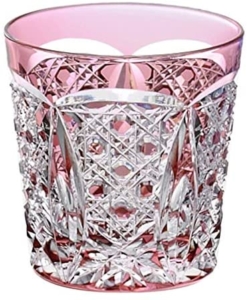 ​Kagami Crystal Products
>>See with Amazon

>>See with Rakuten

Best Sellers of Edo Kiriko

Sumida Edo Kiriko Kan
Here you can learn about the history of Edo Kiriko, experience making it and buy it.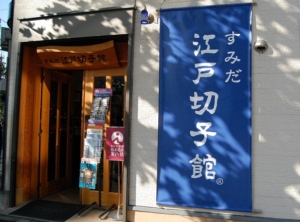 It is located on the way to Tokyo Sky Tree from Kinshicho Station, so it is a place where you can drop by easily while walking around downtown.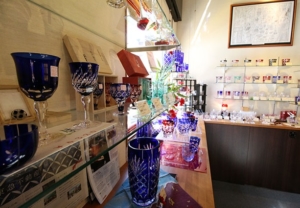 More than 350 items are displayed and sold at any given time.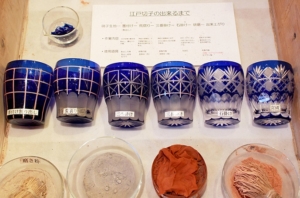 You can understand the value of Edo Kiriko which was carefully made by the craftsmen's technique because it is designed to understand the production process.
For more information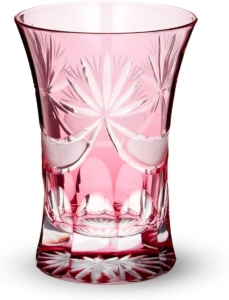 ​Sumida Edo Kiriko Kan Products
>>See with Amazon

>>See with Rakuten

Best Sellers of Edo Kiriko

How to buy at a bargain!
Some shops of Edo-Kiriko hold outlet sale several times a year. Items with scars that are almost unknown are sold at half the price or more.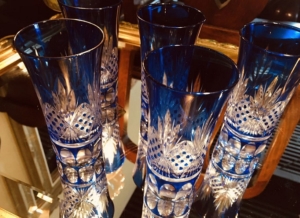 Let's check shop websites and SNS frequently.
>>​Rakuten Edo-Kiriko Discount

>>​Hirota Glass Online Shop (OUTLETS)

Japan's only glassware market Sumida Glass Market is held twice a year, in April and October, at the Nagasaki Bridge Site Event Plaza in Daiyokogawa Shinsui Park in Sumida Ward.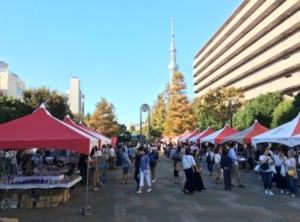 They also sell Edo Kiriko bargains here, so why don't you visit?
There will be a demonstration by a craftsman and a space where you can experience making glassware, so you can enjoy the glassware.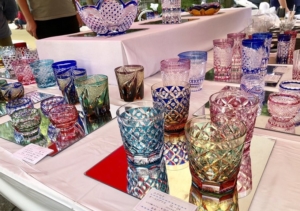 Charity sales are also a regular event, and you can enjoy getting your favorite products while negotiating the price.ヾ( ̄▽ ̄)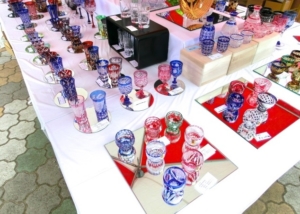 Edo Kiriko is originally expensive, so it might be a wise purchase to buy using such an opportunity.
*Both April and autumn events in 2020 were cancelled. Please check the facebook for the resumption of the event.
Edo Kiriko is the technique of a master handed down from Edo period in Tokyo.
It's more expensive than a glassware for everyday use, but once you get it, you'll want to use it with care for the rest of your life.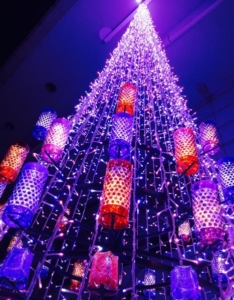 If you find Edo Kiriko at a souvenir shop in Tokyo, please feel its delicate structure by picking it up!
10 Recommended Itoya Stationery in Ginza, Tokyo 🗼
(Visited 2,176 times, 84 visits today)
---