10 Recommended Itoya Stationery in Ginza, Tokyo 🗼
♥Posted by Satomi♥
The long-established stationery store "Itoya", founded more than 100 years ago, is a paradise for stationery lovers.
It is full of excellent items that combine functionality and beauty.(★ ω ★)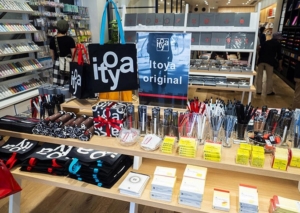 Itoya's specially recommended products are carefully selected and introduced.
Itoya, established in Ginza in 1904, has been attracting many fans for many years with its selection of products ranging from standard stationery for daily use to high quality stationery.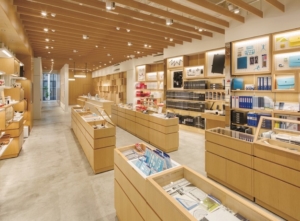 This is the Ginza flagship store "G. Itoya" based on the concept of "a store where one can spend time" where you can not only buy things but also experience various things.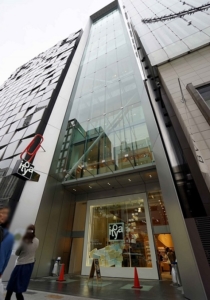 Each of the 12 floors has its own theme, and the wide selection is also attractive.
More than 1,000 kinds of colorful and expressive papers are available. It's really a theme park of stationery that you can easily consult with a paper concierge.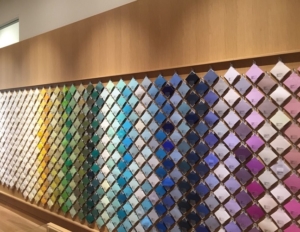 At Ginza's other "adult hideout" themed "K. Itoya" store, you can carefully select high-quality products on seven floors.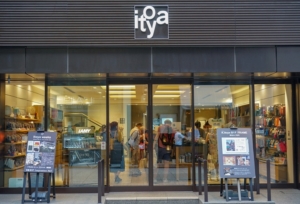 There is also a floor with a total of 1,600 types of pencils and colored pencils collected from inside and outside Japan.
Each color has its own name, and the shelves with colored pencils have beautiful gradation like art.(ノ◕ヮ◕)ノ*:・゚✧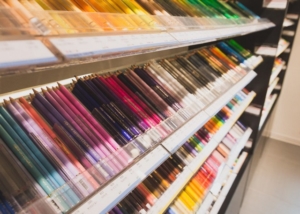 Its main store is located in Ginza, but it currently operates eight branches and four small shops called "itoya topdrawer" in Japan.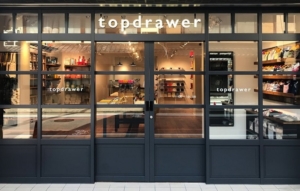 In addition, new initiatives such as collaborating with other businesses such as "Tully's Coffee" are being actively undertaken and new information is constantly being provided.
Now, let me introduce you to 10 of Itoya's excellent stationery.ヾ(≧ ▽ ≦)ゝ
Pilot Mechanical Pencil "

Mogul Air"
Mechanical pencils are convenient, but the drawback is that they break when the lead is pulled out too much or the writing pressure is too strong.
However, this mechanical pencil absorbs the pressure of the pen by using the tip of the pen as a cushion, so the core is hard to break.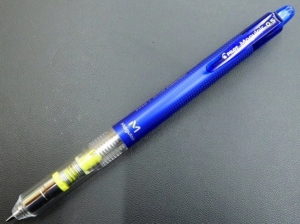 The name "Mogul Air" comes from the "Mogul" which slips down while absorbing the shock of many bumps in skiing.
In addition, Mogul Air has a function that the core comes out just by shaking the pen up and down.
Other companies have also developed mechanical pencils that do not break easily, but only Pilot has this function.
This mechanical pencil, which is hard to break and easy to take out, is very popular not only for children but also for adults.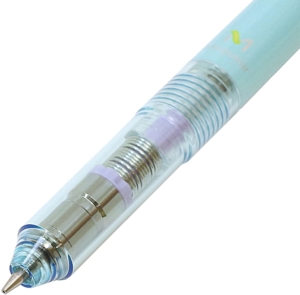 Pilot Mogul Air Mechanical Pencil
>>See with Amazon

Caran d'Ache Ballpoint Pen 849
The hexagonal ballpoint pen of Caran d'Ache", the largest stationery manufacturer in Switzerland, is a popular product because it eliminates waste and has a wide variety of colorful designs.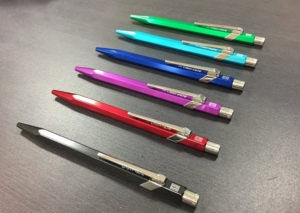 The limited-time designs are often on sale, so you will be excited just to choose the color.
By the way, it's not a disposable ballpoint pen, so if you replace the refill, you can continue to use your favorite one.ψ(._. )>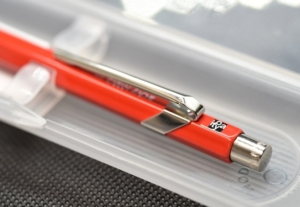 It is thinner and shorter than a regular ballpoint pen, so it feels like it fits in your hand. The weight is not too light and is just right, so you will want to use it in any scene. And you will become attached to nature.
It has a shape that is convenient to carry around in a notebook.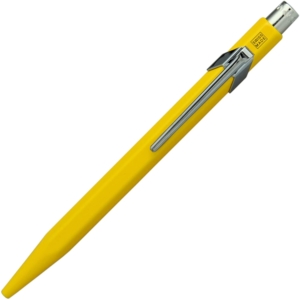 Caran d'Ache Ballpoint Pen 849
>>See with Amazon

Sakura Crepus Eraser "Arch"
There are many kinds of erasers on sale, but you want to choose one that is comfortable to use and easy to erase.
This "Arch" is an excellent product loved by many users!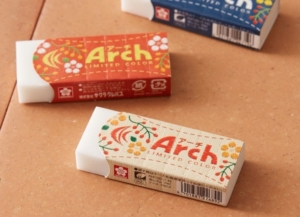 It has a grip so it is not slippery and light, and it has a good reputation for being hard to break.
In addition, the eraser dust is not scattered, so it is stress-less.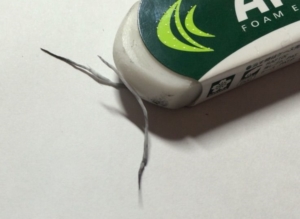 Especially among people who draw illustrations and cartoons, it is known that Arch is comfortable to use.(≧∇≦)
The eraser can erase even the parts written with colored pencils, so it is useful when you remove graffiti from children.
It is recommended not only for adults but also for small children who have just started studying and are not used to writing with a pencil.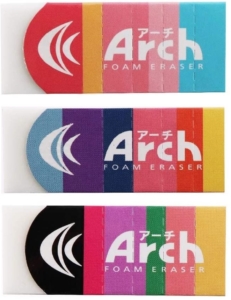 Sakura Crepas Eraser, Arch
>>See with Amazon

Paperblanks Notebook 
Originally, this notebook was made by "Hartley & Marks", a publishing company in Vancouver, Canada, and has an attractive rich cover design.
There are said to be over 120 different designs, so you'll have a hard time finding your favorite.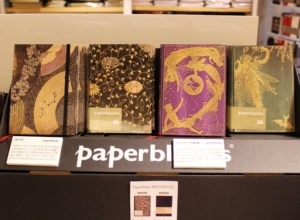 There are 8 different sizes, from "Mini", which is perfect for writing notes, to "Professional", which has enough presence on the table.
Not only does it look stylish, but it is also highly appreciated for its careful binding and attention to the quality of the paper used.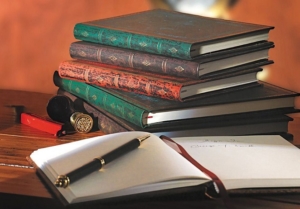 The cover is also made of paper, but it has a special coating, so it is durable and hardly gets damaged even if you use it for a long time. Rather, it brings out the flavor, so you will become attached to it like your favorite book.♥
The one with a magnetic cover has a free pocket on the back cover so you can store photos and memos. So, you can use it like an album while writing down your child's growth record.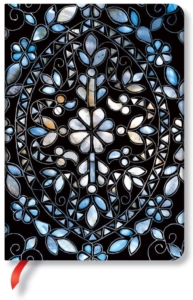 Paperblanks Notebooks
>>See with Amazon

There are a variety of cover designs, from plaid designs to cute illustrations, to magical designs. It is perfect not only for yourself, but also as a gift for someone else.
At any rate, if you take one, you will understand its charm.
C

ontrail Notebook 
"contrail" is an original brand of Itoya, and has functions that are easy to use when you go to work, school, travel or business trip.
In addition to items such as camera bags and pouches, there are easy to use and stylish stationery, and among them, a notebook is a convenient item to have in daily life.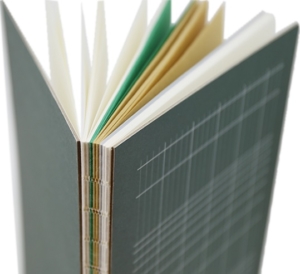 It's bound in thread, but it's easy to open, so it's easy to write on trains and places without desks, and it's very functional.φ(゜▽゜*)♪
There are many cute designs, and you will feel energetic just by having it.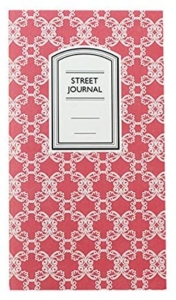 Contrail Notebooks
>>See with Amazon

Kanmido Sticky Note "Cocofusen"
This is a sticky note in a case. There is a tape on the back of the case, so you can stick it to a convenient place.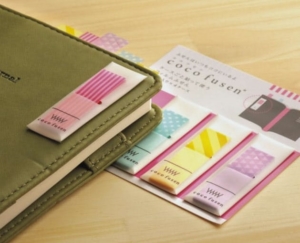 You can put it on the back cover of a notebook or on a file, so you can take it out immediately when you want to use it.
There are various colors, sizes, and designs, so you can use them differently depending on where you put them.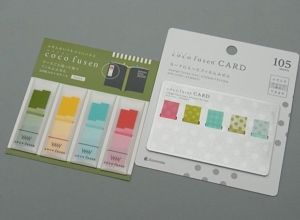 If you put a sticky note in a pen case, it often gets broken or dirty, but this product can solve that problem.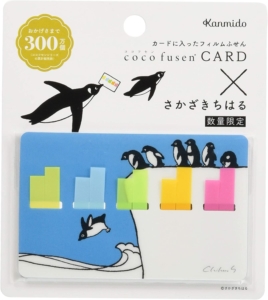 Kanmido Sticky Note Cocofusen
>>See with Amazon

Nitoms Translucent Sticky Note
"Nitoms" is known for its functional tape and other adhesive products. "STALOGY" is a highly functional stationery brand created there.
Among them, semi-transparent sticky notes are very useful because you can see through the letters written under the place where you put them.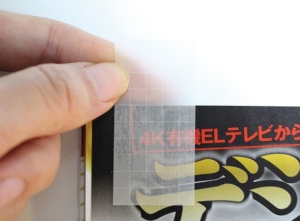 You can add your own notes to a map and stick them on, or you can stick them on your work documents without being too conspicuous.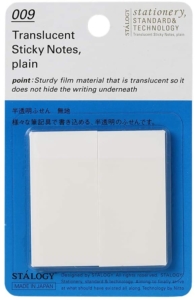 There are several types, from a large one to an ordinary size of a tamp, so you can use them depending on the purpose.
This item makes you feel happy as if you were able to get something you didn't expect.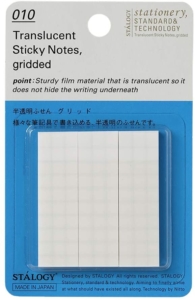 Nitoms Translucent Sticky Note
>>See with Amazon

Tablet Stand "Felix TwoHands"
These days, there are many people who put a tablet around the kitchen and prepare dinner by looking at the recipe site.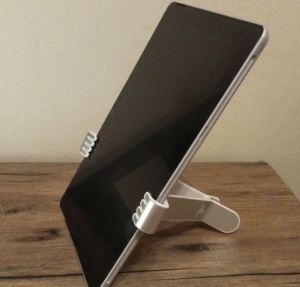 A compact, clip-shaped tablet stand is convenient for such situations. When you don't use it, you can store it without taking up space.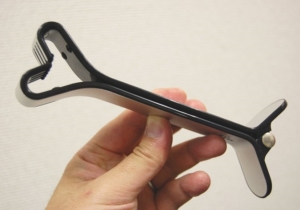 It's just a clip, so it can fit in different sizes. You can use it with iPad and iPad mini, and with other tablets, you can use almost anything up to about 265 mm long and 9.5 mm thick.
Because of its stylish metallic form, you may not know what it is used for at first glance.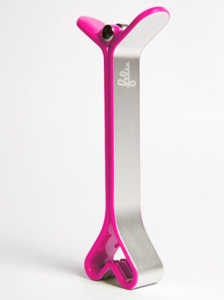 Felix TwoHands
>>See with Amazon

Benchmark Newspaper Lens
This newspaper lens is useful when small letters in a book become difficult to read.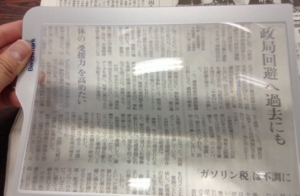 The lenses come in two colors: colorless and yellow "high contrast".
If it's yellow, the letters will be clearer and easier to see than the transparent lens.(⓿_⓿)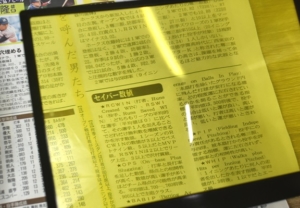 Also, a common loupe has a narrow viewing range, but this lens has a wide viewing range, so you don't have to follow letters.
If you keep it at hand, you don't have to look for reading glasses, so it is recommended especially for middle-aged and older people.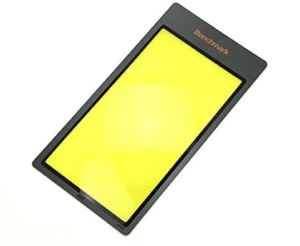 Newspaper Lens High Contrast
>>See with Amazon

Nitoms Removable Sticky File
Once you've put your documents in a clear file, it can be difficult to find them when you need them. This item is convenient for such occasions.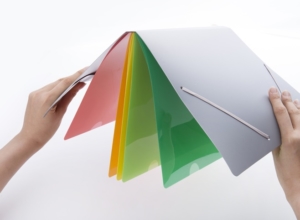 You can attach some clear files to the adhesive tape on the inside of the file body, and it will be organized like a notebook.
You can also flip through the documents you need, and when you find them, you can just rip them off and retrieve them.
And the advantage is that you can apply and remove repeatedly!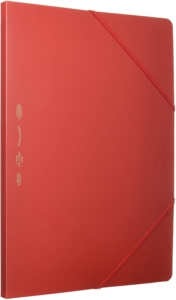 Nitoms Removable Sticky File
>>See with Amazon

Itoya has long been lined with fancy stationery that other stationery stores don't sell.
Itoya is still home to a variety of unique and functional stationery and household goods that you can spend hours just looking around.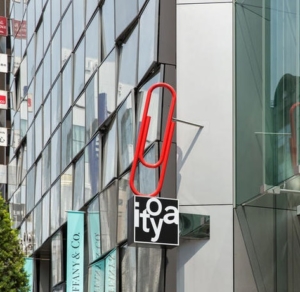 There are not many shops, so if you don't want to go there directly, there are online shops, so please check them out.
Let's go to the store to look for excellent stationery.(。・∀・)ノ
Enjoy every day with excellent stationery!
#stationery  #general_goods  #high_quality
7 Recommended Kyoto Cosmetics Stores – Used by Maiko
(Visited 1,469 times, 60 visits today)
---