8 Travel Goods to Make Girls Happy 👜
♥Posted by Misato♥
Recently, travel goods with both functionality and design are appearing one after another.
If you prepare functional travel goods such as suitcases and storage goods, your trip will be much more comfortable.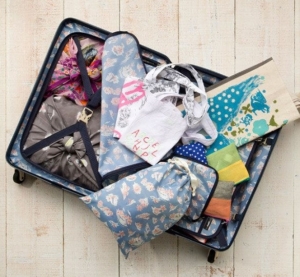 If it's a product with design, it's even better. Just looking at it makes you feel excited and you want to go on a trip right now!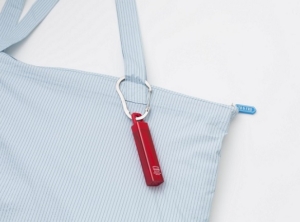 Then, I'll show you 8 travel goods to make your trip happy.♪
Recommended Items from MILESTO
MILESTO sells goods with functional and universal designs based on the idea that travel is always part of our daily lives. Not only for private trips, there are also plenty of products for business trips.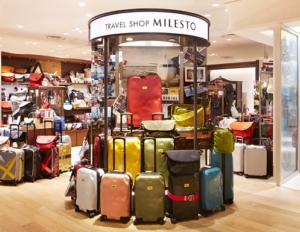 There are shops all over Japan, and in Tokyo, there are shops in Shibuya Hikarie, Shinjuku Mylode, Yaesu Underground Shopping Mall and so on.
1. Suitcases with an exciting liberty print
This suitcase is a collaboration between MILESTO and British long-established textile brand LIBERTY. It is perfect for women who want to be cute while traveling.♥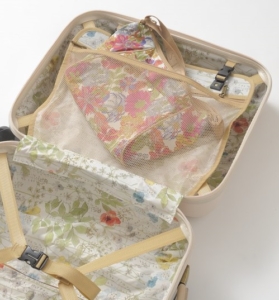 The lining has a liberty print, but the exterior is a single color such as pink or light blue, so you can use it without getting tired of it, and it is easy to coordinate with clothes.
(ノ◕ヮ◕)ノ*:・゚✧
There are fixing belts on both the left and right sides inside, so you can hold your luggage firmly. In addition, since it has a mesh partition pocket, you can store small items neatly.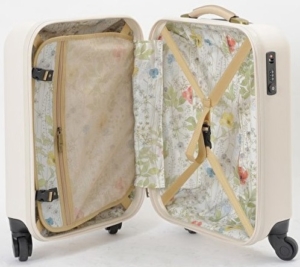 It will look even cuter if you combine it with goods with a similar print pattern. Just putting this suitcase in the room will make you want to go on a trip.( ノ ゚ー゚)ノ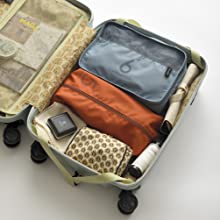 MILESTO Hard Carrying Cabin
>>See with Amazon

>>See with Rakuten

2. Items for solving packing problems
Even if you have a cute suitcase, it will be ruined if the contents are messy.
The MILESTO UTILITY series can efficiently store clothes and small items. There are many colors and sizes, so it's fun to buy some in bulk.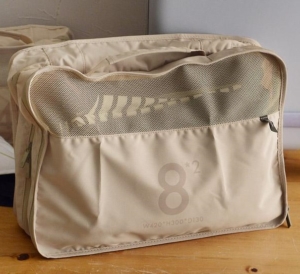 In addition, there are pouches you can hang on the wall of your trip, shoe bags, and bath room goods.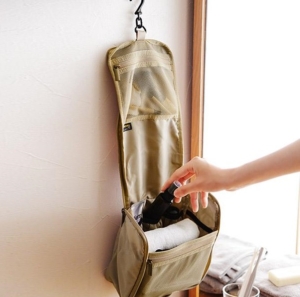 (⊙o⊙)
You can spend your morning smartly if you decide the coordination when packing and sort it by day. It has two pockets, so you can sort them into inner and outer items.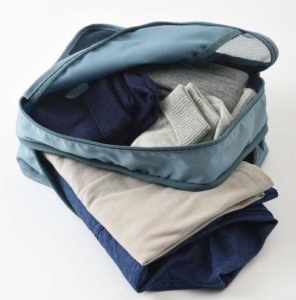 You can enjoy various uses. With this, even girls who are not good at packing can feel safe.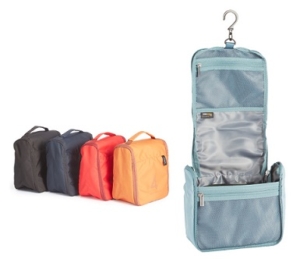 MILESTO UTILITY Items
>>See with Amazon

>>See with Rakuten

Recommended Items from Travel Shop Gate
Travel Shop Gate is a select shop of travel goods. It has been developed all over Japan, and in Tokyo, there are stores in Yurakucho Marui and Shibuya Hikarie.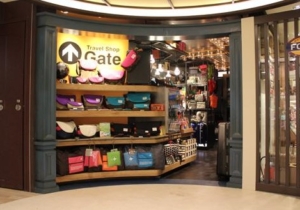 Travel goods selected by travel specialists are available from standard to original items. If you stop by casually, it will make you want to go on a trip.
3. Smooth rolling suitcases
Suitcases with PLUS MINUS ZERO are available in 3 sizes, S, M and L. The S size (34 L) can be brought on domestic flights (100 seats or more) and is compact enough for 2 ~ 4 nights.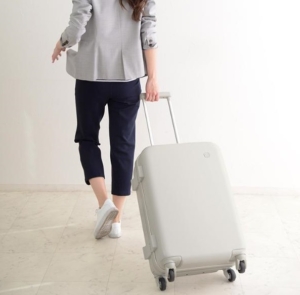 Patented tires don't make any rattling noises and can run very quietly. This is a convenient item that will make a smart girl's trip come true.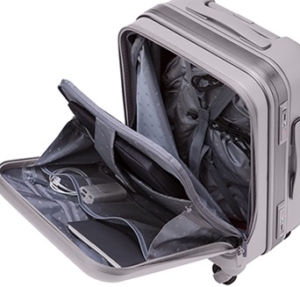 This suitcase has a fixed belt on one side and a zippered pocket on the other side. The S size can be taken out from the front pocket with the suitcase standing up. It's nice that you can quickly get what you need.(●ˇ∀ˇ●)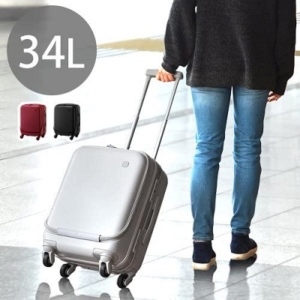 Plus Minus Zero Suitcase
>>See with Amazon

>>See with Rakuten

4. Laundry bags that makes you happy
Reisenthel's laundry bag is available in 2 colors. It comes in a set of 2 sizes, S and M, and you can use them differently depending on the purpose.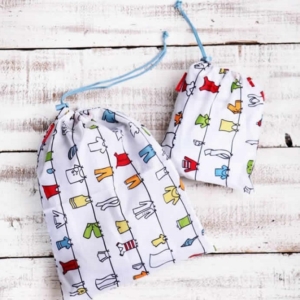 There is a stopper on the string to tie up the bag opening firmly. The laundry motif illustration is cute.(≧∇≦)
Not only can it be used as a laundry bag, but it can also be useful for storing clothes and sorting used and unused clothes.
The illustrations are cute, so you'll be happy when you wash your clothes after your trip!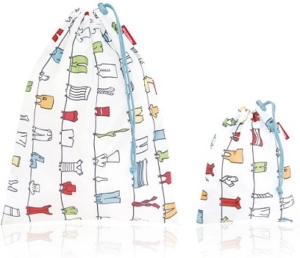 Reisenthel Laundry Organizer Set
>>See with Amazon

>>See with Rakuten

Recommended Items from TO & FRO
TO & FRO is a travel goods brand that is expanding throughout Japan.
In Tokyo, you can buy products at STANDBY TOKYO in Tokyo Station, Daikanyama Tsutaya Books (Daikanyama T-SITE), and Ikebukuro Parco branch of URBAN RESEARCH DOORS.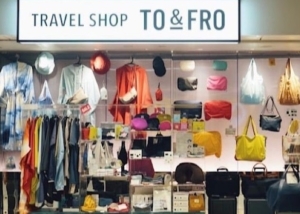 Made in Japan, it is light and compact, and has excellent design.
5. High quality packable bags
This eco bag is a great supporter for women who want to buy a lot of souvenirs. Although it is only 30 g, it has a gusset and is strong enough to hold 5 kg of luggage.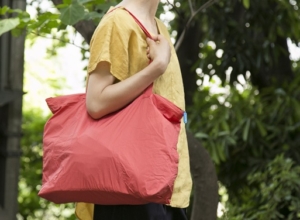 When not in use, it can be folded and stored in the body inner pocket. It can be stored compactly in the main bag.
(❁´◡`❁)
The bag has a wide opening so you can put things in and out while hanging it on your shoulder, and it doesn't wrinkle easily.
The length of the handle is just right, and it can be used not only as a shoulder strap, but also as a handle. If you choose a beautiful color, it will accentuate your outfit.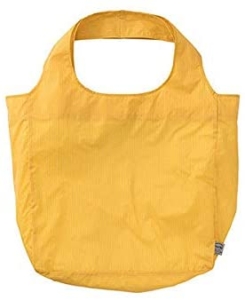 TO&FRO Packable Tote Bag
>>See with Amazon

>>See with Rakuten

6. Convenient toothbrush for outdoor use
This travel toothbrush was created in collaboration with TO & FRO and the popular MISOKA toothbrush. Even if you don't use toothpaste, water and brushing will clean your teeth.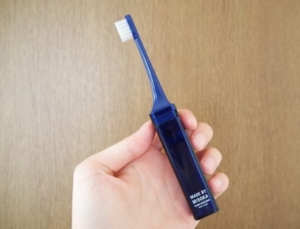 This toothbrush is so compact that it can be stored in a small pouch. You can dry it hygienically if you stand it like in the picture.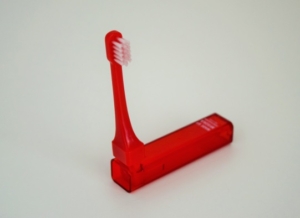 There are many other convenient products available, so please visit our store when you have time.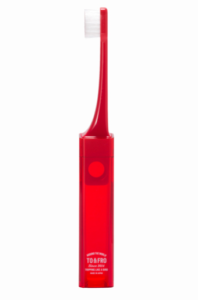 MISOKA for TO&FRO Travel Toothbrush
>>See with Amazon

>>See with Rakuten

Recommended Items from TRAVELER'S FACTORY
The concept of TRAVELER'S FACTORY is "a tool to spend every day like traveling", and it has original products and stationery that travel lovers cannot resist.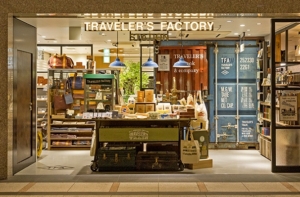 There are stores in Nakameguro, Tokyo Station and Narita Airport in Tokyo. There are parts and tools that can be customized, and it is recommended for those who want to travel with special items.
7. Cute vehicle motif bag and pouch
This is a tote bag and pouch with a train motif. Tote bag is thin and easy to carry. If you fold it and carry it around, you can use it as a sub bag for your trip.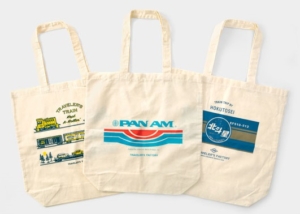 Pouch is perfect for organizing travel essentials such as cosmetics, pens and chargers. The retro design is cute.♪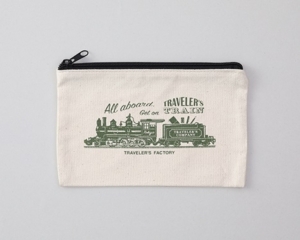 ♪(´▽`)
The bag with airplane design is sold as a gift bag, but you can also use it as a bag-in-bag which is convenient for organizing your bag.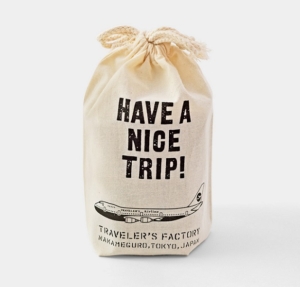 It seems to be useful for women's trip with a lot of luggage. The message of "HAVE A NICE TRIP!" will stimulate your journey.
8. Relax surrounded by the scent of incense!
"hibi" is a compact incense that can be used even without an igniter. You can enjoy the fragrance for about 10 minutes just by lighting it like a match and placing it on a special mat.( *︾▽︾)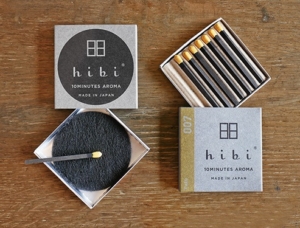 There are 6 kinds of fragrances such as lemongrass and cypress that are easy to start even if you are not used to incense.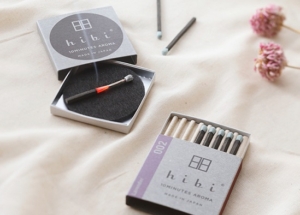 I think you can have a good dream if you sleep wrapped in your favorite fragrance while traveling. The package is cute, so it's perfect as a gift for friends who love traveling.*.°★* 。
hibi Incense
See with Rakuten

Which one did you care about?
Don't you feel like going on a trip when you see nice travel goods?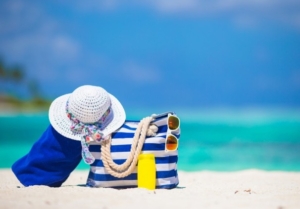 Please become a woman who is used to traveling by using functional and cute travel goods well.
8 Items That Will Make Your Trip on the Shinkansen Fun 🎵
(Visited 60 times, 1 visits today)
---