Sequence MIYASHITA PARK, Explore the New Shibuya ✨
♥Posted by Maiko♥
Shibuya is famous as a trending place and a town for young people, but recently there are more places for adults to enjoy.
Miyashita Park, a new landmark, was built on the site of old Miyashita Park, a three-minute walk from Shibuya Station.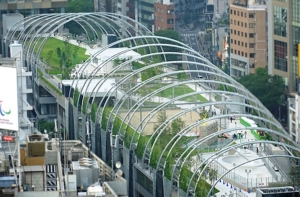 This is a complex of parks, commercial facilities and hotels. It's an art design like a museum, and you'll be excited just by being there.♪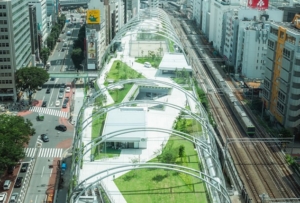 And the right hotel to fully enjoy the reborn Shibuya is sequence MIYASHITA PARK.
Refresh yourself in the sky park on the rooftop, or visit stylish shops to satisfy your eyes and heart.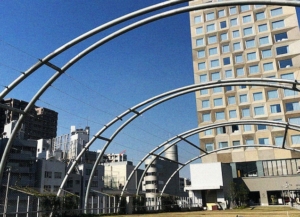 It is truly an oasis in the city, and you can enjoy the pleasant stimulation while being healed.
Why don't you go see the new world?
sequence MIYASHITA PARK
Refresh in Shibuya
The best attraction of Miyashita Park is the hotel. The hotel standing in the middle of Shibuya is eye-catching.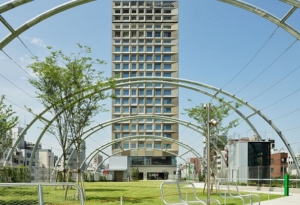 How about enjoying the city of Shibuya from the sky? You can refresh yourself with comfort and moderate stimulation.
Let's take a look at the charm of sequence MIYASHITA PARK!
(≧∇≦)ノ
Comfortable Lobby and Cafe
The lobby is an open space with full glass walls and trees. During the day, the sun shines, and at night, neon lights are reflected by the windows. The garden in the sky will naturally lighten your shoulders.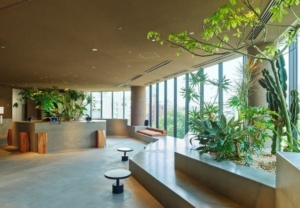 There is a cafe called VALLEY PARK STAND in the lobby. The aroma of coffee drifts through the air for a pleasant time. Let's enjoy cafe time in a relaxing space, not a crowded cafe in the city.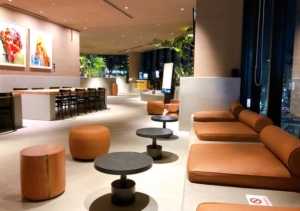 You can also enjoy the view of Shibuya from the cafe with a nice view. Or would you like to have lunch on the park lawn?
It must be attractive to have a picnic feeling in Shibuya!
Time Slip to the Extraordinary World!
Shibuya's redeveloped buildings look more futuristic at night. If you lie in bed and look at the window, you will feel as if you have slipped back in time to the future.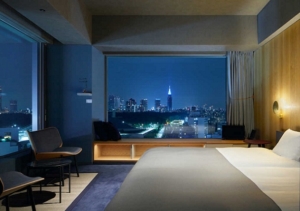 Take a trip to the extraordinary world to recharge your mind.
*★,°*:.☆( ̄▽ ̄)/$:*.°★* 。
Simulating Urban Life with Your Lover
If you stay with your lover, you will have a luxurious time as if you were living in a condo tower!
There are many scenic spots in Tokyo where you can see a nice night view that you want to go on a date, but this is a private viewing space only for you and him.*:・゚✧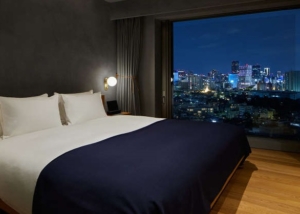 You can enjoy the night view to your heart's content without being disturbed by anyone.
Why don't you enjoy the world of just the two of you while drinking on the sofa through the window?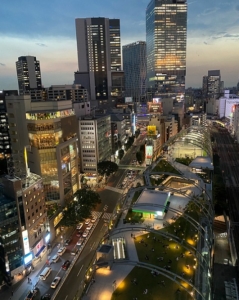 It is a dramatic living room surrounded by windows like a giant screen. The glittering night view of Tokyo gives you luxurious time. It will be an unforgettable memory for you.(❤ ω ❤)
Fusing of Cuisines from Different Countries
In addition to the cafe at 4F, there is also the restaurant Dngxī Restaurant & Sakaba at 5F. It is open from morning to night, so I recommend you to go here if you get lost.
There are many delicious discoveries in the cuisine that is created by the fusion of dishes from various countries. It will be a fun meal time.♪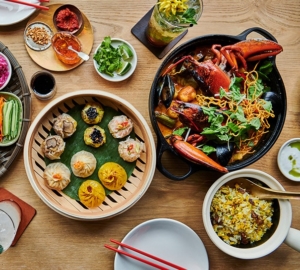 The special seat is the seat where you can see Miyashita Park below. The design is made of glass from the feet to the ceiling, and it looks like a restaurant in the air.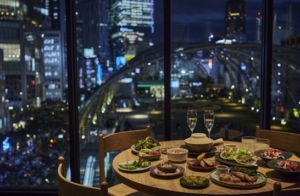 The cuisine full of originality, which is a fusion of the flavors of each country, has a spice, and you will surely be able to enjoy alcohol. It's good to rest in the guest room as soon as you get full.
(╹ڡ╹ )
The breakfast is full of nutrition, volume and color. You can get power from the morning. There are few people in Miyashita Park early in the morning.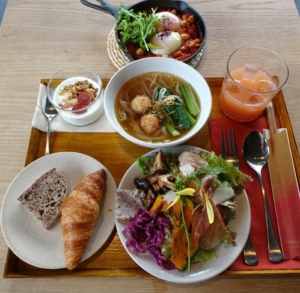 The morning time when you feel like you have it all is special! You can have a relaxing and refreshing morning.
sequence MIYASHITA PARK
Explore the Reborn Shibuya
Strolling around Miyashita Park at night
Miyashita Park is crowded with many people during the day as a place to relax, but the atmosphere changes completely at night.☆彡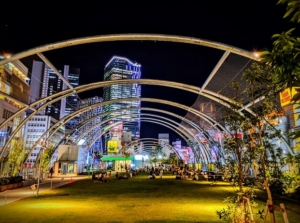 It is so quiet and comfortable that you forget that this is the very center of Shibuya. It is good to enjoy a walk at night without worrying about the last train.
♪(´▽`)
Overlooking Tokyo from SHIBUYA SKY
Shibuya Scramble Square, a landmark in Shibuya, has one of Japan's largest rooftop observation facilities, SHIBUYA SKY.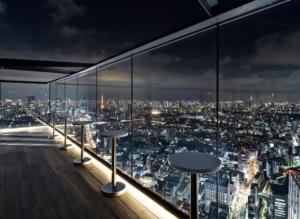 The panoramic view from 230 m above ground changes its expression with time, and you can see a different superb view every time you go.
Source of Youth Culture, Shibuya Parco
Shibuya Parco, which is especially famous as a trending place in Shibuya, has been upgraded and powered up! It has been reborn as a complex where you can enjoy fashion, art, culture and food together.♪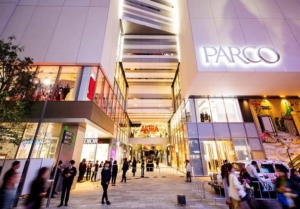 Why don't you take your time and look at the evolving city of Shibuya from sequence MIYASHITA PARK?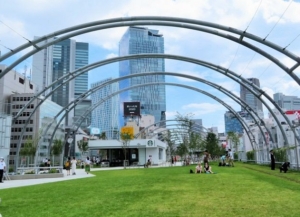 It will continue to give you wonderful stimulation and memories.( *︾▽︾)
sequence MIYASHITA PARK
#beautiful_scenery  #night_view  #for_couples
7 Reasonable Hotels in Tokyo Odaiba 🌉
(Visited 257 times, 3 visits today)
---