6 Recommended Limited Express Trains from Tokyo 🚈
♥Posted by Satomi♥
Major cities in Japan have bullet trains, but there are many tourist spots without them. In that case, the limited express train is convenient.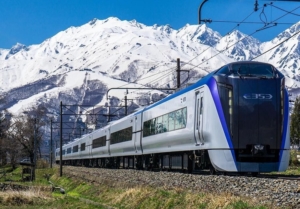 Not only can you get to your destination quickly by limited express train, but you can also enjoy the travel time by eating Ekiben at a spacious seat and talking with each other while looking at the superb scenery.(☆▽☆)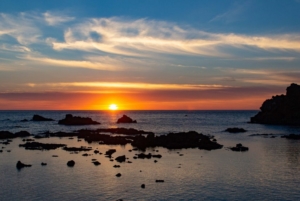 But there are many kinds of limited express trains in Japan and you may not know which one to take.
(❁´◡`❁)
This time, I will introduce a luxurious limited express train that you can use easily from Tokyo.
Recently, there are more and more people who want to take a limited express train, such as a car with a good design, a car with a private seat and a cafe with a view of the sea.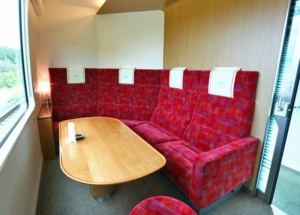 I will also introduce sightseeing spots that you can go by limited express train, so please use them.
Spacia
If you take the Limited Express Spacia from Asakusa Station or Shinjuku Station, you can get to popular Nikko and Kinugawa Onsen in about 2 hours.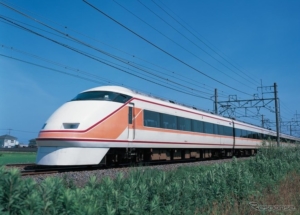 There are folding tables and footrests on the seats, so it's easy. There are also train cars where you can book boxed lunches, so you can enjoy a relaxing train trip while enjoying the tranquil countryside.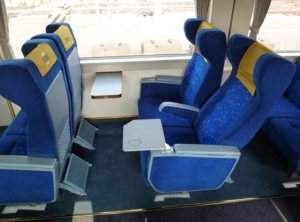 There is an additional charge, but private rooms are also available. It is equipped with a luxurious marble table and air conditioning and lighting that can be adjusted to your liking.
You can do it freely without worrying about other people's eyes while you are traveling by train.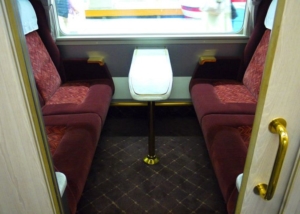 Private room
The World Heritage Site Shrines and Temples of Nikko is perfect for those who love architecture and spiritual places.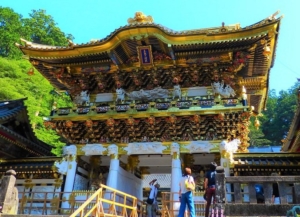 Nikko Tosho-gu Shrine
The vast grounds are dotted with spiritual places such as Nikko Tosho-gu Shrine, which is said to bring blessings in games, Kanosugi, which is said to grant wishes, and Futarasan Shrine, which is said to bring happiness to a married couple and increase money luck.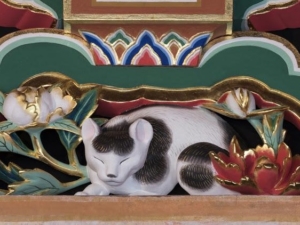 Adorable sculptures such as three monkeys and sleeping cat are also must-see.(⓿_⓿)
I recommend the Kinugawa River area to those who want to relax at the inn rather than going around everywhere.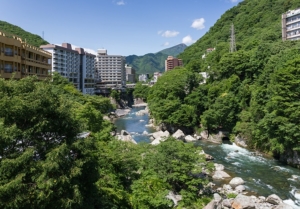 Along the clean river are lush greenery and fine hot spring inns.
One of them is Kinugawa Kanaya Hotel which has guest rooms with an open-air bath.♪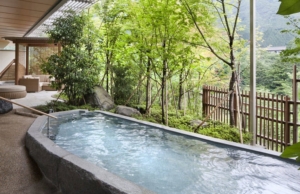 Kinugawa Kanaya Hotel
If you soak in the hot spring while listening to the murmur of the river, the accumulated fatigue will be blown away.
KINUGAWA KANAYA HOTEL
Saphir Odoriko
Saphir Odoriko departing from Tokyo Station and Shinjuku Station is a limited express train that has been in operation since March 2020.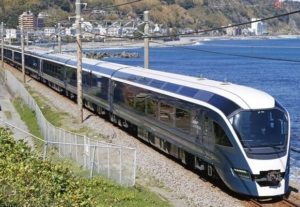 If you take this train, you can go to Izu area such as Atami, Kawazu, and Shimoda quickly. The view of the sea from the big window is absolutely magnificent!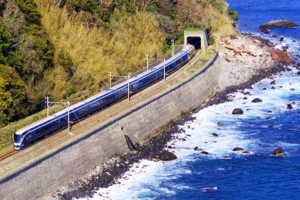 In addition to the regular Green Car, this luxurious car is made up of a spacious Premium Green, a private Green private room and a cafeteria with a kitchen.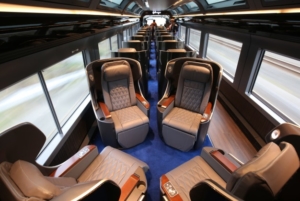 If you want to spend time with a couple, why don't you choose Green private room? Depending on the travel section, the sea will spread out outside the window, creating a romantic atmosphere.(★ ω ★)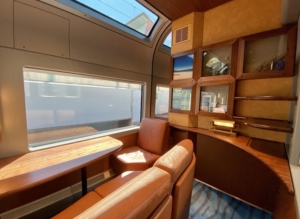 As the design studio KEN OKUYAMA DESIGN handles the total design, everything is stylish.
In the cafe in Car 4, you can taste delicious noodles that are supervised by famous restaurants in Tokyo (Reservation required).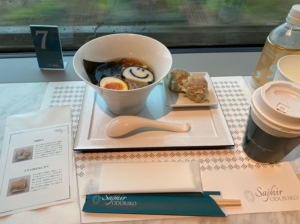 In addition, you can order coffee, alcohol and sweets. How about a special menu while looking at a superb view?
By the way, the passengers of Green private room which I introduced earlier can use the delivery service to the room.
Around Izukyuko Shimoda Station, which is 2 hours and a half away from Tokyo Station by the Saphir Odoriko, there is a Mobs Kurofune Museum where you can learn about the history of Japan's opening to the world.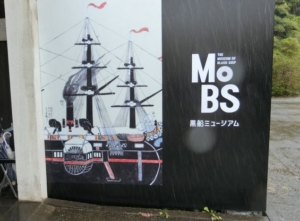 Matthew C. Perry who came from America by steamboat in 19 century is very famous in Japan. Perry Rord is the road that Perry is said to have walked.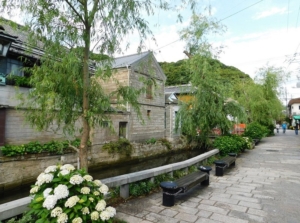 Perry Rord
There are stylish cafes and general stores that renovated historic old houses in the area.
Shimoda also has a scenic spot Nezugatayama Observatory accessible by ropeway. If you look at it with the person you like, it will be a lasting memory.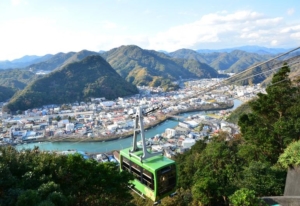 In addition, there is Aizendo Temple which enshrines the Buddha of matchmaking and a promenade where seasonal flowers bloom.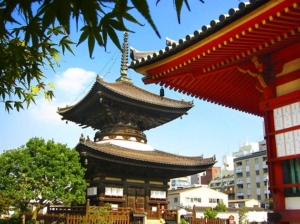 Aizendo Temple
Fuji Excursion (Fuji Kaiyu)
Fuji Excursion, which began operating in March 2019, provides access to Kawaguchiko Station from Shinjuku Station in as little as 1 hour and 52 minutes.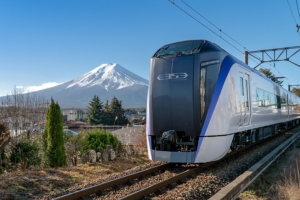 You don't have to change trains, so it's safe for people who are not used to traveling by train.
It is convenient for sightseeing of Fuji Five Lakes including Kawaguchiko Lake, or dating at an amusement park at Fuji-Q Highland.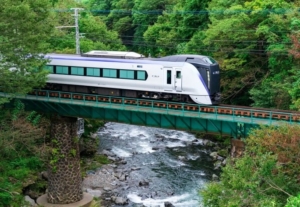 The seats are spacious at the feet, so it's safe even for tall people. All seats are equipped with outlets, and some cars have luggage storage areas.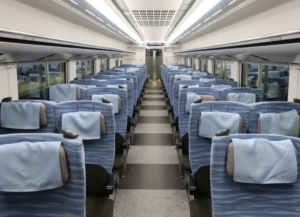 The spacious toilet is also a good point. Also, if you use a service that you can reserve a seat on your smartphone, you can ride without a ticket.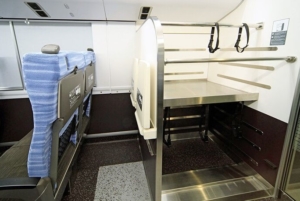 Tenjozan Park where you can go by the Kawaguchiko ~ Mt. Fuji Panorama Ropeway is a special date spot. You can see the scenery as if it were a painting!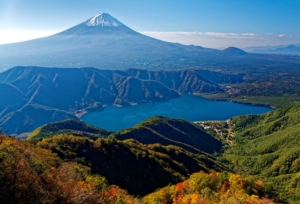 The ropeway stand is about 3 minutes by taxi from Kawaguchiko.
Oishi Park is located about 25 minutes by bus from Kawaguchiko Station, and you can enjoy the flowers in spring and summer, the colored leaves of Cocia in autumn, and the illumination in winter.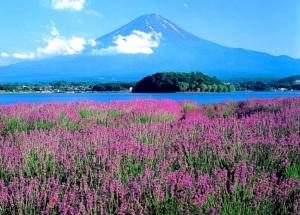 Oishi Park
Other than that, there are some exciting spots nearby such as Kawaguchiko Music Forest Museum where you can see the world of fairy tales and a superb view cafe Lake Bake.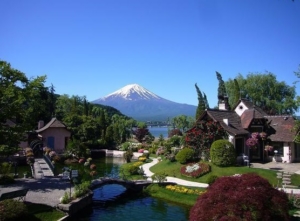 Kawaguchiko Music Forest Museum
It is also good to take a walk around the lake by rental bicycle.🚴
Shinjuku Sazanami
Operated only on Saturdays and holidays, the Shinjuku Sazanami is a special train that connects the Tokyo metropolitan area with the Uchibo area in Chiba Prefecture.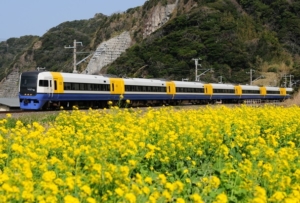 The 9-car set of 255 series Green Car has a high ceiling and is open, and it has a table and a luggage rack, so you can spend time comfortably while moving.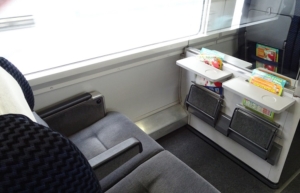 If you take this train, you can go to the seaside resort Tateyama in a little over 2 hours.
8 minutes' walk from Hamakanaya Station which is a stop, or Mt. Nokogiri which can be reached by ropeway from Nokogiriyama Fumoto Station is also a recommended sightseeing spot. Why not try the thrilling "Hell peeping" here?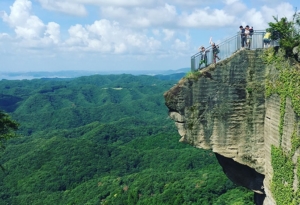 Mt. Nokogiri
Other than Hamakanaya Station, there are many stops with good access to sightseeing spots such as Kimitsu Station where there is a direct bus to Mother Farm.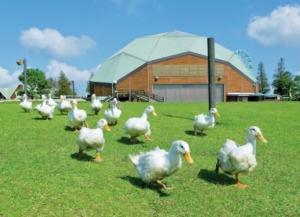 Mother Farm
A 5-minute walk from Tateyama Station, Hojo Beach is famous for its spectacular scenery and has been selected as one of Japan's Top 100 Sunsets.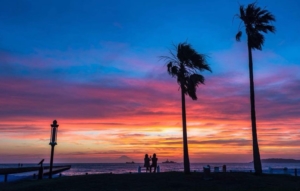 Hojo Beach
The ocean and sky dyed orange are breathtaking.
On a fine day, you can see the silhouette of Mt. Fuji. How about booking a hotel nearby and taking a leisurely walk?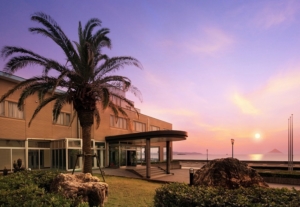 Yuhikaigan Shokaku
There are also popular local restaurants such as TATEYAMA Italian Restaurant and MON which is a curry and rice restaurant.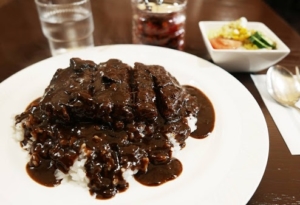 Yuhikaigan Shokaku
Azusa
If you like castles, why don't you take the limited express Azusa to see Matsumoto Castle in Nagano prefecture?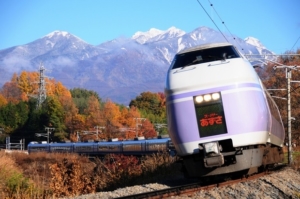 You can travel between Shinjuku Station and Matsumoto Station in about 2 hours and 30 minutes. Azusa is very comfortable to ride with less shaking.
Each seat is equipped with a table and an outlet, so it's very convenient. Check out the interior that is inspired from the purity of Japan's South Alps and Azusa River.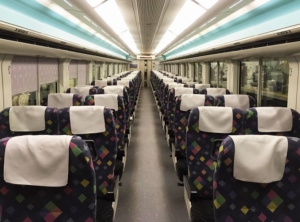 The Green Car is a comfortable space with adjustable pillows, footrests and outlets. The chic two-tone seats and red carpet give it a luxurious feel. If you buy lunch boxes and snacks in advance, traveling time will be more fun.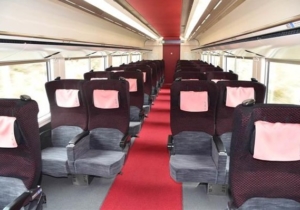 You can go to Matsumoto Castle in about 10 minutes by bus from Matsumoto Station. The contrast between black and white plaster is very elegant.(☆▽☆)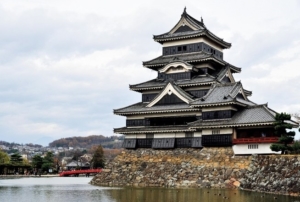 The castle tower is the oldest in Japan among the existing five stories and six stories. The collaboration of the magnificent castle and the Japanese Alps standing behind is beautiful.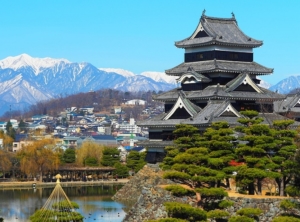 The castle town area is full of attractions.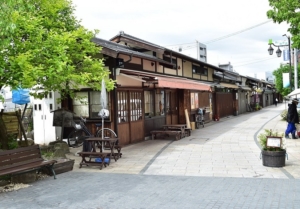 Nawate-dori Street
You can play all day long at the retro café on Nakamachi-dori Street and look for cute souvenirs on Nawate-dori Street.
It is also fun to eat local gourmet such as Shinshu Soba and Sanzoku-yaki.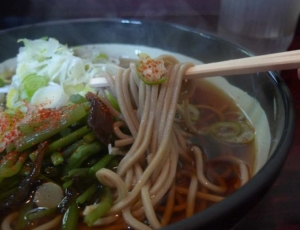 Shinshu Soba
Laview
Laview Chichibugo is a limited express train that connects Ikebukuro Station and Seibu Chichibu Station.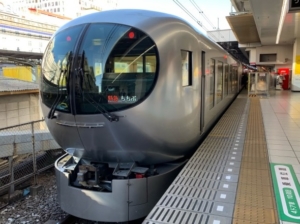 The curved glass head and colors that blend in with the surrounding scenery tickle the traveler's heart with a futuristic design.
It makes me want to take pictures even if you are not a railroad fanatic. The large window is also a must-see!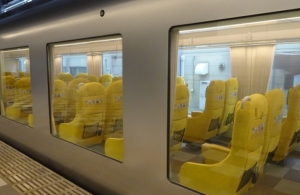 The yellowish interior is very fresh. The color is gentle and warm to the eyes, so you can spend about 80 minutes to Chichibu in a relaxed mood. Clean toilet and powder room are also good.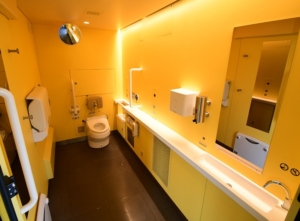 For active people, I recommend Nagatoro line kudari which goes along the clear river. There are lots of attractions such as the thrilling Kotakinose and the superb scenic spots where the beauty of the valley spreads, so you can enjoy it while returning to your childhood.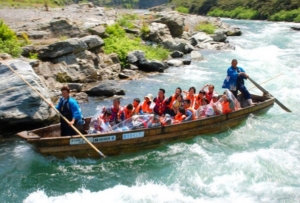 Nagatoro line kudari
For more excitement, why not go to Chichibu Geo Gravity Park? Wearing a safety belt and crossing a suspension bridge that is over 50 meters tall, Canyon Walk is one of the many activities that will surprise you.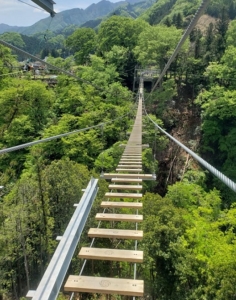 Canyon Walk
It looks like the board is broken in the middle, but this is a performance to increase the stimulation!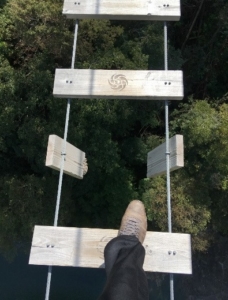 Canyon Fry made of wire ropes and pulleys is very impressive. It is about 100 meters long and over 60 meters high. You can feel the breeze of the refreshing valley and feel like a bird!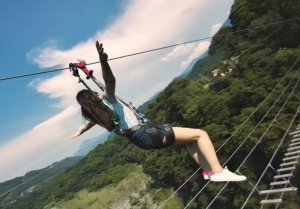 Canyon Fry
The nearest stop is Sammineguchi Station, about 30 minutes by bus from Seibu Chichibu Station, from which it is a 7 minute walk.
The great thing about limited express trains is that you can get to nearby popular tourist spots in a short time.
There is no pressure to "We have to get a place to sit down!" if you choose a reserved seat. It is also attractive that there is no need to worry about traffic jams.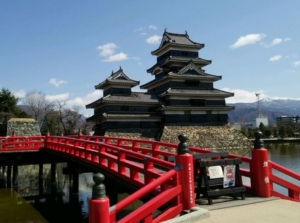 If you don't know where to travel in Japan, why don't you add sightseeing spots that you can go by limited express train?
#train_trip  #beautiful_scenery  #castle
5 Recommended Rural Guesthouses from Tokyo, Japan ⛺
(Visited 643 times, 36 visits today)
---