4 Charms of Niseko in Winter – Make You Want To Go! ⛄
♥Posted by Maiko♥
Niseko Town, about two hours by car from Sapporo, is one of Japan's leading resort towns surrounded by mountains.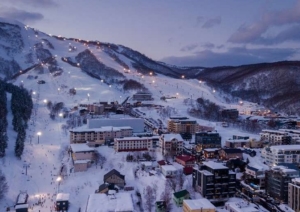 Niseko has many attractions from spring to autumn, but the winter snow has high quality powder snow that attracts attention from all over the world.
Taking advantage of its features, you can experience various winter sports other than skiing and snowboarding.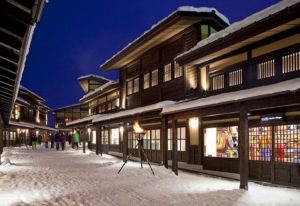 Niseko also has plenty of hot springs, stylish and delicious cafes and restaurants, making it a perfect place to travel for girls.
This time, I will introduce how to spend winter in Niseko and its charm.ヾ(•ω•`)
If you read this, you will want to go to Niseko in winter!
 High Quality Powder Snow
Niseko's winter has a beautiful contrast of pure white snow and blue sky. In cold places and mountainous towns, snow drifts through the air like powder.
This is a snowscape called powder snow. Have you ever seen it?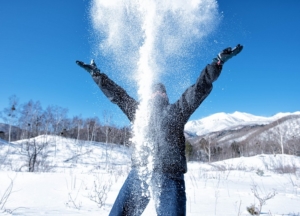 When a little strong wind blows, snow floats in the air like powder. Due to the dry wind and heavy snow, 50 ~ 60 cm of soft snow accumulates overnight.
If you go out first thing in the morning, you'll be left with footprints on the fresh snow where no one has yet. It feels good to fall on the snow like a cushion.♪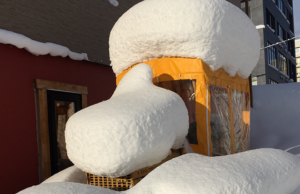 Every year during the snow season, skiers and snowboarders from all over the world visit Niseko to enjoy powder snow with fresh snow.
Every winter, the streets become cosmopolitan and fashionable cafes and restaurants attract many foreigners.☆彡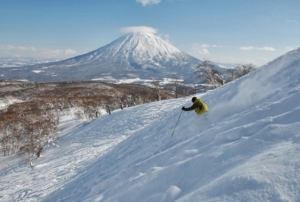 Niseko has high quality snow and beautiful scenery that we can be proud of.
Wide Variety of W

inter Sports
Niseko is the perfect place for winter activities. There are four ski resorts there. You can enjoy skiing and snowboarding as well as many activities that you can only do in winter.
Let me introduce one by one.
Ski
Speaking of a ski resort, it is skiing. Even beginners can ski pretty quickly, so it's okay for people who have never tried skiing.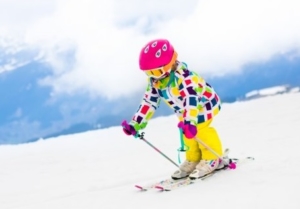 Every slope has rental skis, beginner's school, wear rental, and small items such as gloves are sold. You can start skiing without bringing anything, and the best recommendation is to enjoy skiing in Nseco in winter!
Snowboard
As you know, this is the two major winter sports along with skiing. Are you a skier? Or snowboarder?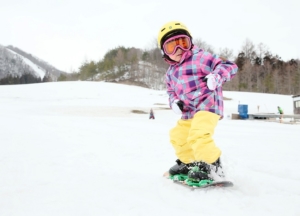 Like skiing, there are schools on every slope, so it's safe to start after taking lectures.
In order to enjoy it safely and securely, beginners are recommended to learn how to put it on, basic how to slide, stop, fall, and ride a lift.
Once you get used to it, take a lift and go to the top!
Snowmobile
If you want to experience a little more thrill, I recommend a snowmobile. You can actually drive a snowmobile with a guide's lecture.
If it is a slope equipped with a snowmobile park, you can rent winter clothes and helmets, so you can enjoy at ease.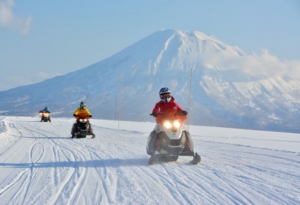 It will be a wonderful memory as you can feel the wind and run, see the view spreading out everywhere, and take pictures with your guide and friends.
Snow hike
If you go hiking in winter mountains with a mountain guide, you will be able to walk in the fluffy new snow, which is a very nice feeling! If the snow is deep, you can walk on the snow easily by wearing snowshoes.
Snow absorbs sound, so walking through a scene and silence refreshes your mind and body as much as possible.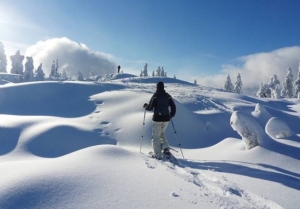 You will have to walk in the cold, but as you move, your body gets warm and the cold becomes comfortable.
In the world of white, how about listening to the voices of wild birds, finding footprints of animals, and playing with snow?
On the way, you will make a snow table and chairs with a guide and take a break. It is also fun to drink hot drinks and eat hot food.(*^-^*)
Snow rafting
Snow rafting, where a rubber boat is pulled by a snowmobile, is recommended for people who want to feel more thrill.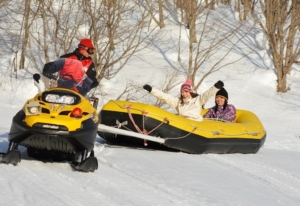 When the guide drifts vigorously on the snow, the boat you are riding rotates!
It's a very exciting experience, and I'm sure you'll get excited. The wind feels good, and it's fun just to watch the snowscape flowing.♪
Reindeer sleigh
Have you ever imagined yourself riding a reindeer sleigh?
In Niseko, you can have such a wonderful experience.♪ Riding on a lovely reindeer sleigh is like jumping into a fairy tale.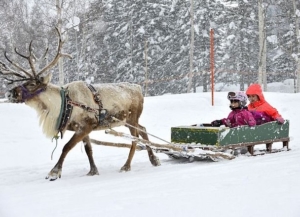 If you give your camera to the staff, they will take a picture for you. You can touch reindeer, and it will surely be soothing.
Hot springs (Onsen)
Niseko is the best hot spring resort in Hokkaido. Hotels and inns have hot springs, so you can warm your body and mind from the core after playing all day.
Such accommodations range from luxury resort hotels to Japanese-style, luxurious, and calm hot spring inns.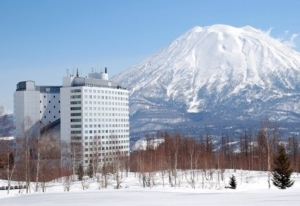 Some hotels are directly connected to the ski slope from the lobby. Why don't you choose one according to your stay style?
THE GREEN LEAF NISEKO VILLAGE
This international mountain resort hotel is located in front of Mt. Yotei and at the foot of Mt. Annupuri, the main peak of the Niseko mountain range.
The hotel is directly connected to the gondola and offers a variety of winter activity programs, making it a great place to stay in winter.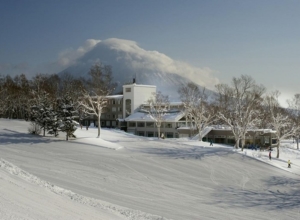 From the quiet and relaxing space, you can enjoy the natural scenery of Mt. Yotei and the surrounding area.
The bathroom is equipped with an adjustable massage shower head, so you can remove the tiredness from playing all day.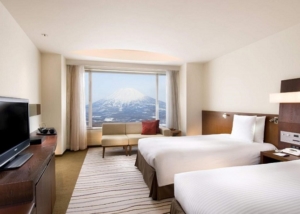 But if you want to get rid of fatigue with your friends and family, I recommend the natural hot spring flowing directly from the source.
It relieves fatigue and makes your skin beautiful, so let's relax as much as possible in the indoor bath or the open-air bath.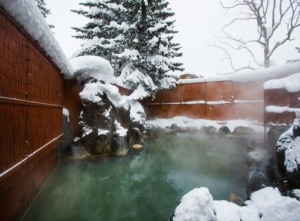 There is also an outdoor heated swimming pool on the premises, and you will feel refreshed in the unique and rustic atmosphere.
THE GREEN LEAF NISEKO VILLAGE
Niseko Konbu Onsen Tsuruga Besso Moku No Sho
This is a hot spring inn with a new but nostalgic feel, nestled in a quiet forest.
In an atrium lounge with a fireplace, you can make marshmallows baked on the fireplace while listening to the beautiful sound of speakers.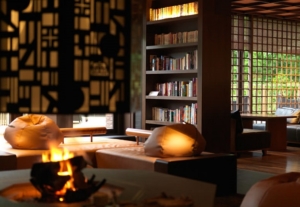 You can get free alcohol and soft drinks at cafes and bars. Enjoy your stay in your own way.
All 25 guest rooms can be chosen according to the number of people and purpose, from suite rooms with open-air bath and sauna, to deluxe twin rooms and Japanese and Western style rooms.
Every room has a spacious sofa, so you can have a relaxing time like living room at home.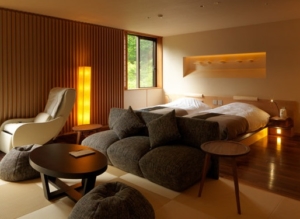 The large public bath has an indoor bath and an open-air bath, and both of them use Niseko-Konbu hot spring which has been known as a hot spring resort from old times.
It feels smooth in the hot water, and your skin becomes smooth after taking a bath.(ˇ∀ˇ)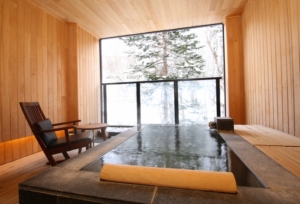 In the open-air bath in winter, you can see the snow in front of you, which is spectacular!
Niseko Konbu Onsen Tsuruga Besso Moku No Sho
Hotel Niseko Alpen
This hotel is right in front of Niseko Grand Hirafu, the largest of Niseko's four ski resorts.
It is located between the ski resort and the Niseko mountain range, so you can enjoy a superb view from anywhere in the building.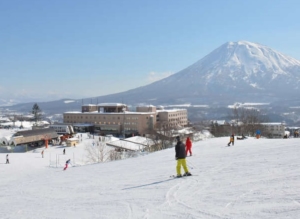 There is also a shop selling wears and outdoor goods, so you can buy necessary things.
There are various types of functional and spacious guest rooms such as twin rooms, Japanese and Western style rooms, and Japanese style rooms.
The Annupuri suite can accommodate up to 4 people and has an area of 94 ㎡, making it perfect for a leisurely long-term stay.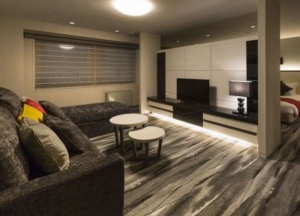 In addition, L'OCCITANE items are included in the amenities, and you can spend time surrounded by a nice fragrance.♪
When you stay at a hotel, don't you think many people are concerned about breakfast?
In this hotel, you can enjoy the buffet which is proud of 90 kinds of dishes. Especially recommended is the section where you can make Donburi by choosing only what you like among the abundant seafood.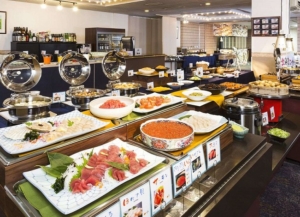 It is because it is Hokkaido that we can enjoy seafood bowl luxuriously from morning.
Other than that, they make an omelet for you right in front of you, and there are a lot of things you want to eat such as Hokkaido ingredients!
Hotel Niseko Alpen
Hilton Niseko Village
If you want to enjoy winter activities to your heart's content, I recommend this hotel!
The slope is right in front of us, and the gondola is directly connected to the hotel, so it's very convenient.
There are eight restaurants on the site, some of which are only open in winter. It is the right hotel for winter.
The spacious guest rooms have a modern design that blends in with the great nature of Niseko.
There is also a room facing Mt. Yotei called Mt. Fuji of Hokkaido, and you can see the massive appearance from the front.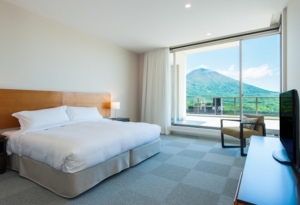 You can also see Mt. Yotei from the open-air bath next to the large pond.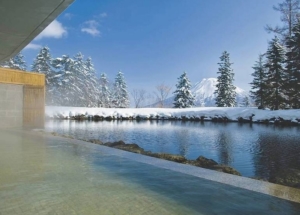 There is a shopping and dining area with shops and restaurants on the site. It is built based on the concept of Japanese machiya architecture, and when snow accumulates on the nostalgic scenery, it changes into a fantastic mood.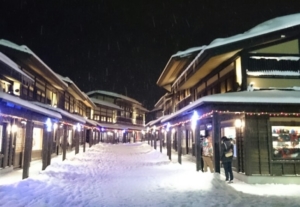 How about taking a walk in it, choosing a nice souvenir with your friends and enjoying a delicious meal? This is the best staging for a girl's trip!
Hilton Niseko Village
AYA Niseko
There is another hotel right in front of Niseko Grand Hirafu. The architecture is very elegant and the whole concept is twilled bamboo baskets.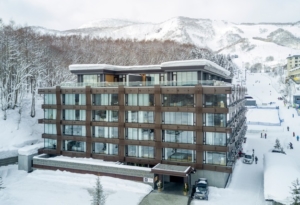 The interior of the building is stylish and modern, yet it is a comfortable space with a combination of Japanese taste. This hotel is a little-known type of condominium.
The convenience of a condominium with everything you need, like a home, and the convenience of a hotel with a wide variety of services, are both included.
The snow view from the window and the delicious food will make you feel at your peak.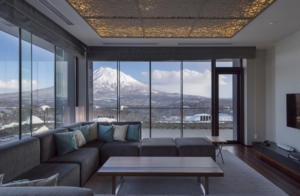 There is a large natural hot spring bath in the building. At the open-air bath, you can enjoy a snow-viewing bath that is unique to Hokkaido.
The body is warm, but the head is cold, so it is an experience unique to Hokkaido that you can stay in the bath without getting dizzy.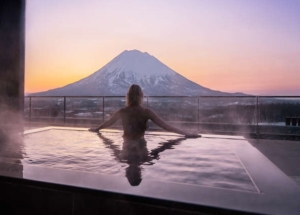 There is a room with an open-air bath in the room, so if you choose such a room, you can have a fun time with your close friends forever.♪
AYA Niseko
Stylish and Delicious Cafe & Restaurant
Niseko has a number of delicious and stylish gourmet spots to warm up the cold from playing in the snow.
You should check out the shops you can relax at not only lunch time but also cafe time in the afternoon beforehand!
PRATIVO
This is a farm restaurant where you can enjoy vegetables grown in the great nature surrounded by Mt. Yotei. You can enjoy the vegetables in the buffet style for lunch.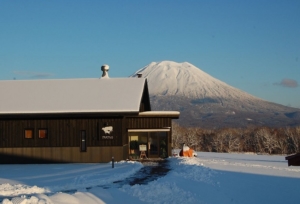 Since vegetables are only seasoned to the minimum necessary to make the best use of the taste of the ingredients, you can enjoy the original taste.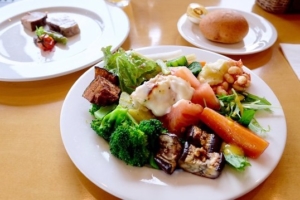 There is a shop called Milk Kobo nearby which is attractive to people who like sweets. I especially recommend soft ice cream.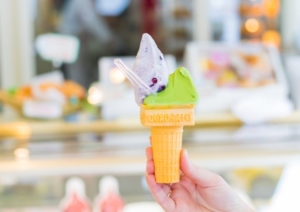 Raw milk extracted from cows at the farm every morning is used as the raw material milk and it is very fresh. The original taste of the ingredients is used and you will want to eat it even in cold winter.
For more information
JoJo's Restaurant
It is a cafe on the second floor of a shop that introduces Niseko outdoor sports and activities. There is even a bouldering facility in this American taste restaurant.
There are many windows, so it is very open even if the light from outside comes in.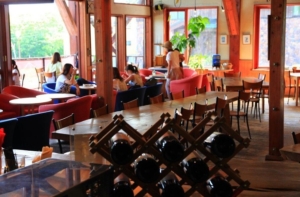 The popular hamburger is super voluminous and exquisite! The meat used for the putty is 100% Hokkaido beef.
Potatoes on the side are also produced in Hokkaido. The restaurant's signature dish, JOJO's Original Burger is sandwiched between pate, cheese, fried egg, lettuce and tomato.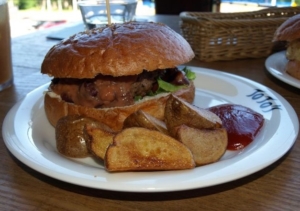 There are also taco rice, pasta, and hamburgers, so it's fun to order various dishes and share them with your friends.♪
For more information
Graubunden
This cafe is popular for its delicious sandwiches and cakes. I heard that some people who stay at hotels around here come to have sandwiches for breakfast.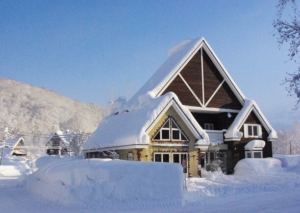 There are beautiful cakes in the showcase, and you will definitely want to eat them all because of their beauty. The cafe has a fireplace so you can stay warm.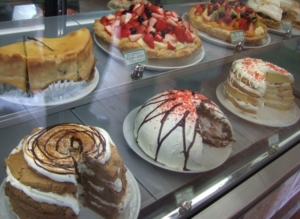 The popular Graubunden sandwich has French bread with scrambled egg, bacon and cheese. That is very delicious and voluminous.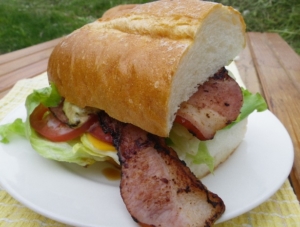 All the cakes are handmade and fluffy, and the taste is not too sweet.♪(´▽`)
For more information
Niseko in winter attracts attention from all over the world and is the most international spot in Hokkaido where many people visit.
The quality of the snow, the beautiful scenery, the luxurious hotel, the delicious food and the hot spring that warms the body from the core are all touching to the hearts of the girls.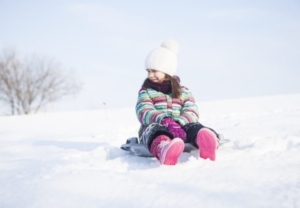 Why not try an activity you can only experience in Niseko in the snowy landscape covered with the highest quality powder snow?
5 Best Sightseeing Spots for Instagram in Sapporo 📷
(Visited 72 times, 1 visits today)
---