5 Best Sightseeing Spots for Instagram in Sapporo 📷
♥Posted by Maiko♥
Sapporo in Hokkaido is full of spots for Instagram.
There are many wonderful places such as a park with rich nature unique to Hokkaido, standard tourist spots, and cafes that you can use for a rest.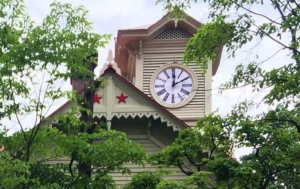 For women who love Instagram, here are some great places to take great photos.ヾ(≧ ▽ ≦)ゝ
Former Hokkaido Government Office
It is a nice Neo-Baroque building built in 1888. You can take pictures as if you went back in time.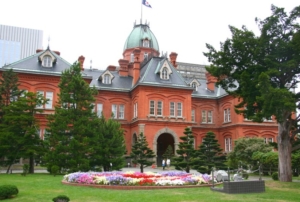 Inside the building, there are beautiful spaces representing the times, such as red carpets, handrails, and other forms.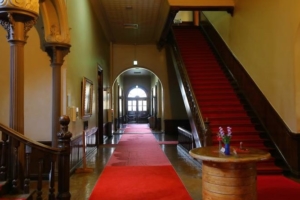 The front garden is as beautiful as a European landscape. Carp are swimming in the pond, so it's fun to take pictures.♪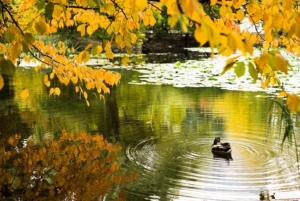 When spring comes, flowers bloom beautifully, making the building even more attractive.✿
It is lit up during the fall foliage season and winter, and you can take pictures of beautiful figures in any season.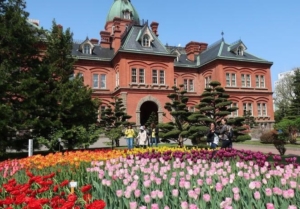 Actually, you can go inside for free during business hours. Of course, you can also take photos inside the government building.
How about taking a picture on the staircase with a heavy feeling?
It's about 5 minutes' walk from Sapporo Station, so why don't you visit there?
For more information
Sapporo Factory
It is a complex with about 160 shops including a movie theater, shopping and restaurants.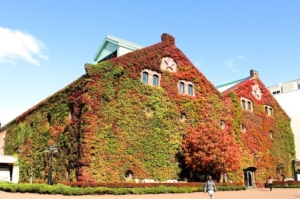 The illumination shines beautifully at night, and there are many buildings where you can enjoy taking pictures. You can shoot a scene like a retro movie here.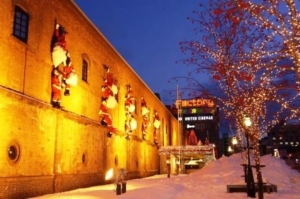 Old bricks are left as they are, so they look like pictures no matter where they are cut. The exterior of "Rengakan" is impressive for its ivy, and it shows such a beautiful figure as it turns red in autumn.╰(*°▽°*)╯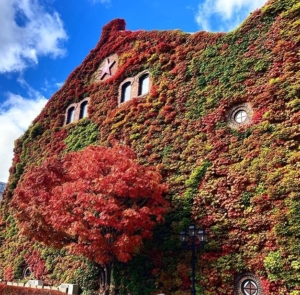 The atrium, which is also the symbol of the facility, has an all-weather indoor garden.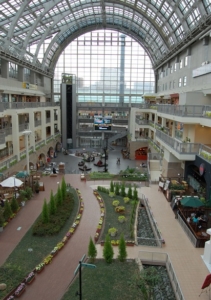 In the atrium, a large tree is displayed during the Christmas season, becoming a winter tradition.☆彡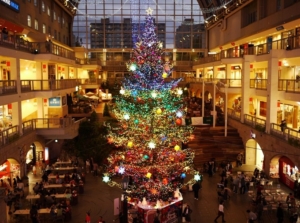 If you go in this season, you will be able to take the best picture.
Depending on the season, you can enjoy decorations of events, and there are spots for Instagram in various places, so please try to find them.
For more information
Hokkaido University
Hokkaido University is about a 10 minute walk from Sapporo Station, and tourists can easily enter.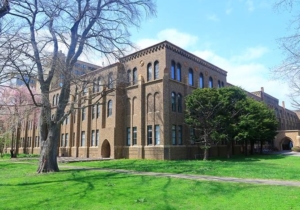 With its vast grounds, retro buildings and natural attractions, you can feel as if you are traveling in Britain.
Former Insect and Sericulture School is a nationally registered tangible cultural property. It is the oldest building in the university campus, so you can feel its stately atmosphere.♪(´▽`)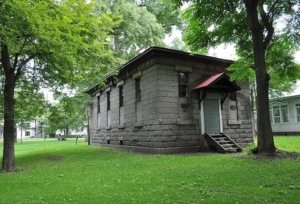 This modern building is the Seiko Mart Hokkaido University branch of a convenience store.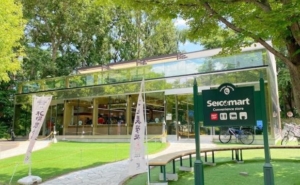 It is a very picturesque building, so please take a cool picture. There is a terrace on the 2nd floor, and you can look over the campus.
The row of ginkgo trees on the campus of Hokkaido University has become a particularly famous spot. It is so popular that traffic regulations are enforced during the season. If you can visit here during the autumn leaves season, you can't miss it.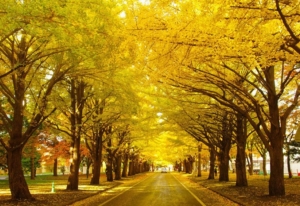 The campus is very large, and you can take a pleasant walk with the greenery spread all over. Please drop by when you go to Sapporo.
For more information
Moerenuma Park
The whole large park is made with the concept of a sculpture. All the buildings and playground equipment are uniquely shaped, and this park is popular among instagrammers who say "be great from any angle".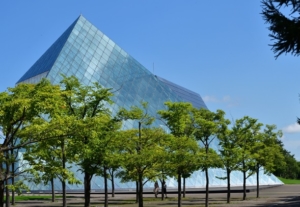 Inside the monument GLASS PYRAMID "HIDAMARI", which is also a symbol of the park, you can take strange photos that are artificial yet feel nature.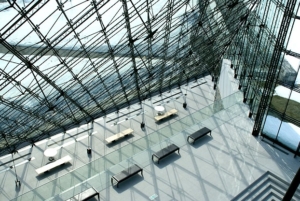 This is Mt. Moele right in the middle of the park. You can see the whole view in the park, and it's a perfect place to take a picture of the sunset because it doesn't show anything.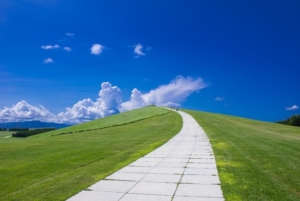 There are also places where white birch grows, such as the avenue of white birch.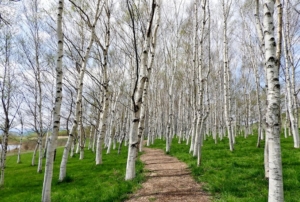 It is also famous for its cherry blossoms in spring. From the beginning to the middle of May, about 2,300 cherry trees such as Ezo Yamazakura bloom. If you can visit during the season, you can take a wonderful picture.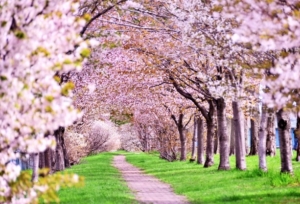 The fountain in this park is dynamic! (ノ◕ヮ◕)ノ*:・゚✧
It was made in the image of the sea, and the demonstration of the programmed fountain is held several times a day.
In the evening, a light-up program is held until mid-October, so you can enjoy romantic shooting.☆彡
For more information
Mt. Moiwa Observation Deck
Sapporo has been selected as one of the three best night views of Japan, and Mt. Moiwa Observatory Deck is famous as a spot where you can see beautiful night views.☆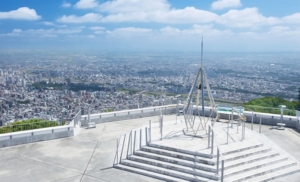 It's so beautiful that you can't help but sigh, and you can take the best picture. It's just as beautiful as a set of jewels.
Recently, the functions of smartphone cameras have been improved, so it's easier to take pictures at night.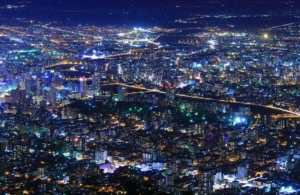 Even if you visit early, let's wait until sunset and enjoy the night view.(◕‿  ◕ )
To reach the top of the Mt. Moiwa, take the ropeway and cable car. Take the ropeway from Moiwa-Sanroku Station and the cable car from Moiwa Tyufuku Station. The scenery on the way to the top of the mountain is also wonderful.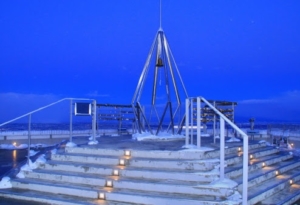 Mt. Moiwa is also recognized as a sacred place for lovers, and there is a "Bell of Happiness" at the summit observatory where you can attach a "Love Padlock". Padlocks with wishes are sparkling.(´▽`ʃ♡ƪ)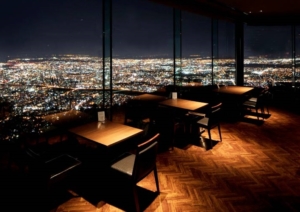 There is a restaurant called The Jewels on the top of the mountain, and you can enjoy casual French while looking at the superb view.
You can spend a luxurious time with the combination of the best night view and exquisite cuisine using ingredients from Hokkaido. It is a very popular restaurant, so let's go after making a reservation.
For more information
If you visit the wonderful spots that I introduced, you can enjoy nature and spend a fulfilling time taking pictures of beautiful flowers and delicious food.♪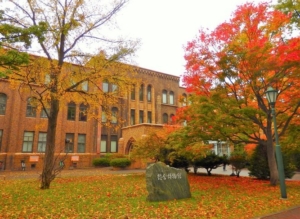 If you post a picture on Instagram, you can share a wonderful time with everyone and enjoy it many times more.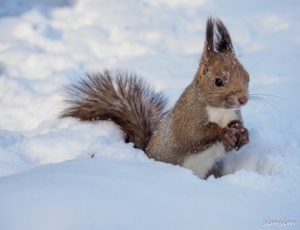 Please invite your friends and go to Sapporo for a photography trip!
5 Recommended Bars for Craft Beer in Sapporo 🍺
(Visited 170 times, 4 visits today)
---