10 World Heritage Hotels in Japan 🏛
♥Posted by Aya♥
The world heritage is a treasure shared by all mankind, and it is an irreplaceable asset that is passed down from the past to the present and the future.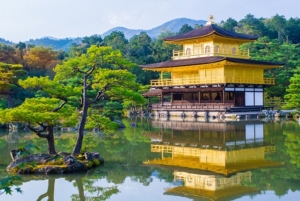 Kinkakuji Temple (Historic Monuments of Ancient Kyoto)
There are three types of heritage, including cultural heritage such as buildings and ruins, natural heritage representing the blessings of nature, and mixed heritage with both.
ヾ(•ω•`)o
Every World Heritage site is a place of overwhelming time and grandeur, and one of the world's most popular tourist destinations.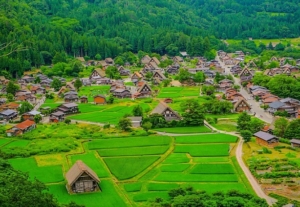 Historic Villages of Shirakawa-go and Gokayama
There are more than 20 World Heritage Sites in Japan, too, and it is a great sightseeing spot where you can experience the harshness and beauty of nature and the long history of Japan.
(⊙o⊙)
There are the Historic Monuments of Ancient Nara, Shrines and Temples of Nikko, Yakushima, Ogasawara Islands and Mount Fuji. They are all very famous sightseeing spots that you should see at least once.
And you can see those World Heritage Sites from your room or stay in the World Heritage area.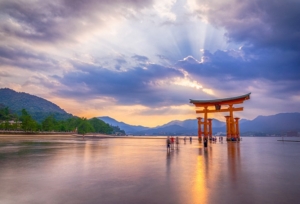 Itsukushima Shinto Shrine
Among the hotels where you can see the world heritage up close, there are hotels where you can stay in the heritage area, and you can enjoy the beauty of nature in your room.*:・゚✧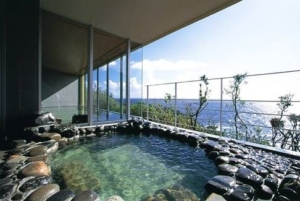 This time, I will introduce you to 10 hotels where you can feel the world heritage of Japan nearby.*★,°*:.☆
How about a trip to see the magnificent world heritage that makes your daily stress and worries seem smaller?
Mount Fuji

Mt. Fuji, the highest mountain in Japan straddling Shizuoka and Yamanashi Prefectures, was registered as a World Cultural Heritage site in 2013.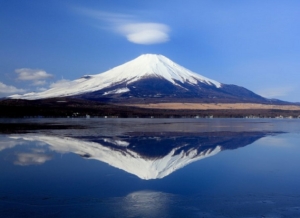 For the Japanese, it is a sacred mountain that leads to faith, and it is a precious mountain that makes them have a feeling of worshipping nature.
The gentle expanse of the mountain is picturesque and attracts people both at home and abroad.
Fugaku Gunjo, Shizuoka Pref.
This is a hotel with a superb view of Mt. Fuji over Suruga Bay. The guest rooms have a large deck terrace and an open-air bath, and you can enjoy the well-shaped Mt. Fuji.♪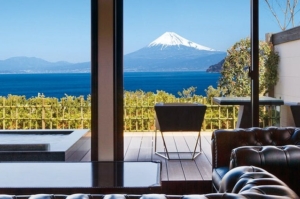 There are only 8 rooms, but each has a different concept, so you won't get tired of it no matter how many times you visit.
(❁´◡`❁)
For dinner, you can enjoy French Kaiseki cuisine that uses local ingredients such as fresh seafood, fresh vegetables and wine from Izu.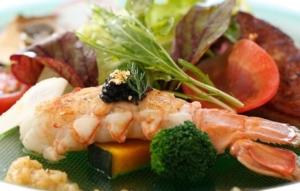 For breakfast, you can have Kamameshi and Suruga Bay fish. Another good point is that you can relax and enjoy your meal in a private room.
( *︾▽︾)
In a place about 10 minutes by car, there is Toi hot spring with good quality hot water coming out from 6 hot springs.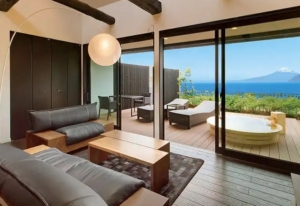 There are footbaths and a flower clock park, so it is perfect for relaxing and enjoying the hot spring. It is also popular as a beach in summer.
Fugaku Gunjo
Fujisan Onsen Bessho SASA, Yamanashi Pref.
This is a luxury floor with a great view on the 4th and 5th floors of the Hotel Shozanen at the foot of Mt. Fuji.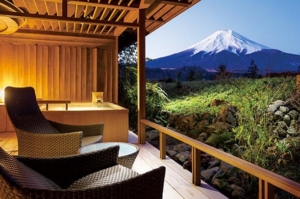 You can see Mt. Fuji from all rooms, and there is an open-air bath with a view of Mt. Fuji. It is an inn where you can have Mt. Fuji to yourself.
(≧∇≦)ノ
The view from the open-air bath in the guest room is wonderful, but you can also take a bath in the large open-air bath by changing time for men and women.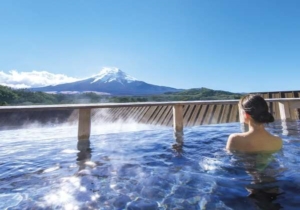 It is a bath with a superb view where you can see the whole view up to the foot of Mt. Fuji.
(ノ◕ヮ◕)ノ*:・゚✧
The exclusive lounge that can be used only by guests is also a great spot to see Mt. Fuji.
Their beautiful appearance, as if they were out of the poster, makes them look good on SNS. Let's take time to see Mt. Fuji, which changes depending on the time.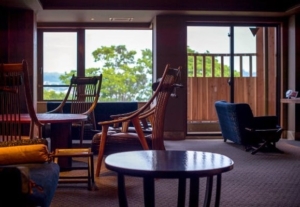 Fujisan Onsen Bessho SASA
Himeji Castle

Himeji Castle is a famous castle that is popular for its neat appearance. Because of its historical value and beauty, it was registered as Japan's first World Heritage Site along with Horyu-ji Temple in 1993.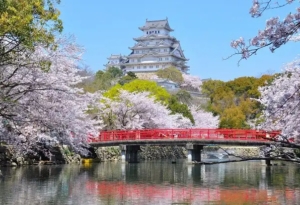 After 5 and a half years of repair work in 2015, pure white was emphasized. It is a beautiful castle to be fascinated by.
*★,°*:.☆
Hotel Nikko Himeji, Hyogo Pref.
This is a hotel with good access to Himeji Castle. In the rooms on the upper floors on the north side, there are rooms overlooking Himeji Castle, and you can see the castle shining white in the light at night.☆彡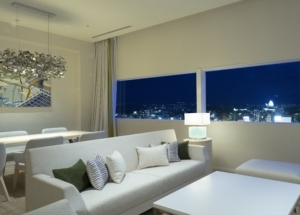 It takes about 20 minutes to walk to Himeji Castle, so you can approach Himeji Castle little by little while taking a walk.
It's also popular for its delicious food. Especially for breakfast, there is a buffet with more than 40 kinds of dishes, and they have daily menus that use ingredients from Hyogo.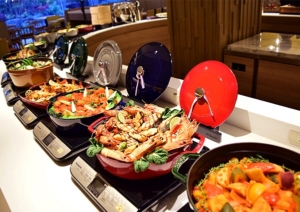 Enjoy the rich natural flavors of Hyogo Prefecture, such as the salad bar delivered directly from the farms.
(╹ڡ╹ )
Himeji Castle is lit up all year round, so let's take a picture at night. Depending on the season, lights come in white or warm colors, and only a few times a year come in special colors!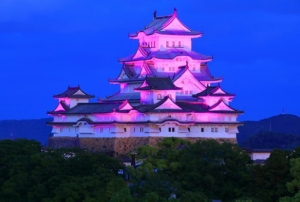 During World Autism Awareness Day and the Pink Ribbon campaign, each image color is illuminated.
You would be lucky if you could see Himeji Castle lit up differently from usual.
Hotel Nikko Himeji
Shiretoko

The Shiretoko Peninsula is an untouched natural environment located in eastern Hokkaido. It was registered as a World Natural Heritage site in 2005.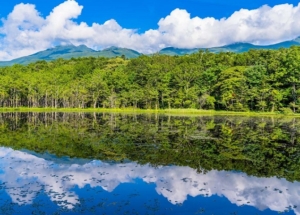 Drift ice comes in winter and creates a coexisting relationship between unique marine ecosystems and terrestrial ecosystems such as brown bears and sea eagles.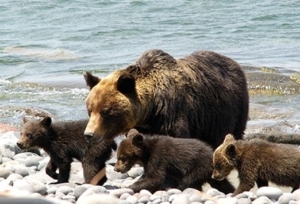 It is a place where many rare animals that are only found in Shiretoko survive and the great nature that is beyond human control remains.
Kitakobushi Shiretoko Hotel & Resort, Hokkaido
This is a hotel where you can see the great nature of Shiretoko up close. Located in Shiretoko's World Heritage Area, the large public bath on the 8th floor offers spectacular views of the Sea of Okhotsk.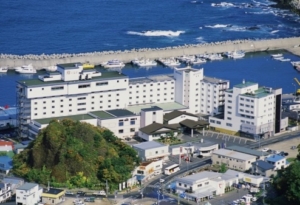 The food is full of the blessings of the mountains and seas of Hokkaido. The dinner buffet is full of vegetable dishes and sashimi. Be happy with fresh northern delicacies.♪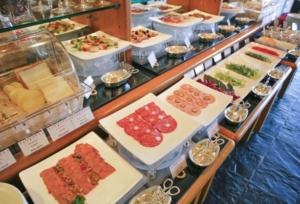 If you stay in summer, I recommend the Shiretoko Peninsula Utoro Cruise. In the cruise around Shiretoko by ship, you can sometimes see wild brown bears from the sea.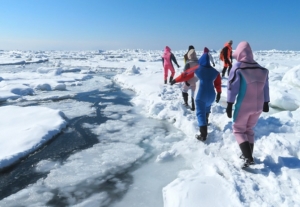 In winter, DRIFT ICE TOUR where you walk on the drift ice is very popular. Both are nature tours you can only experience in Shiretoko.♪(´▽`)
Kitakobushi Shiretoko Hotel & Resort
Shrines and Temples of Nikko

The shrines and temples in Nikko, including Nikko Toshogu Shrine, Nikko Futarasan Shrine and Nikko Rinnoji Temple, which include 103 buildings, were registered as World Heritage sites in 1999.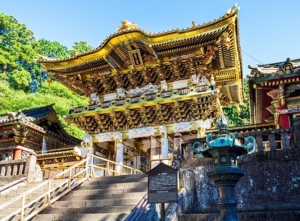 It is the most sacred ground in Kanto, and especially Toshogu, which was built as the mausoleum of Ieyasu Tokugawa, has a splendid architectural decoration that gathers the techniques of the Edo period.
It is a very popular sightseeing spot among foreign tourists.
Nikko Senhime Monogatari, Tochigi Pref.
This is a hotel located 10 minutes walk to Toshogu and Rinnoji which are world heritage sites.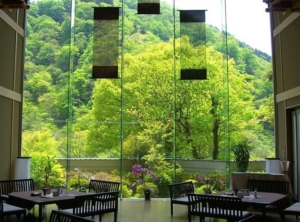 There is a plan that includes accommodation and World Heritage tour, and it is a very popular inn for single female travelers.
It is also a hot spring hotel where you can enjoy Yuba, a specialty of Nikko.( *︾▽︾)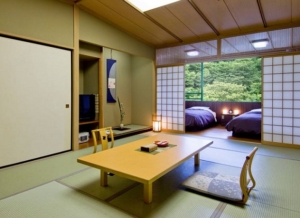 There are many shrines and temples within walking distance from the hotel, so you can walk around leisurely.♪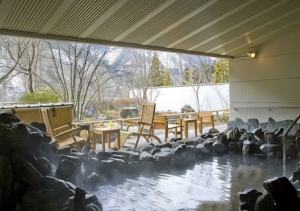 The simple alkaline natural hot spring that is gentle on the skin is popular. There is a wooden deck in the garden open-air bath where you can relax, so forget about the time and take your time.
Nikko Senhime Monogatari
Ogasawara Islands

Located in the Pacific Ocean about 1,000 km south of Tokyo, the Ogasawara Islands are geologically valuable sites and were registered as a natural heritage site in 2011.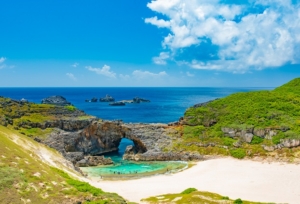 There are more than 30 islands, but only Chichijima and Hahajima are inhabited. You can enjoy whale watching, coral reef tours, and at night you can experience the full sky and rich nature.
(⊙o⊙)
PAPA'S Island Resort
This is a hotel located in Chichijima, 5 minutes walk from the port, and has a unique appearance. The guest rooms are connected by a front and a deck.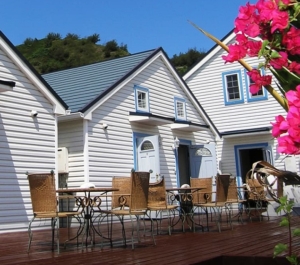 Four adults can stay in a family room, so it is recommended for group trips where you want to enjoy the nature of Ogasawara.
(✿◡‿ ◡)
Shima-zushi, which is a local dish of Ogasawara Islands, is a dish in which local fish are marinated in soy sauce and put on sweet vinegared rice. It is characterized by using mustard instead of wasabi as a condiment.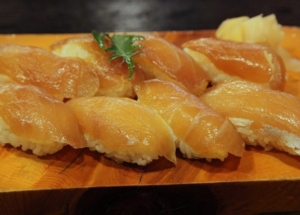 Other than that, there are dishes made with ingredients from the island such as passion fruit, and you can enjoy the gourmet of the southern island.
❁❁❁❁❁
You can also see whales 10 km offshore from the island.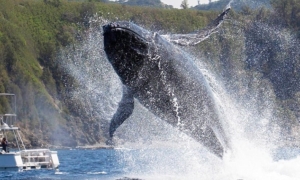 Humpback whales can be seen from around 12 to May every year, and sperm whales can be seen throughout the year, but the recommended season is from May to November.
PAPA'S Island Resort
Historic Villages of Shirakawa-go and Gokayama

Historic Villages of Shirakawa-go and Gokayama are gassho-zukuri villages spread across Gifu and Toyama Prefectures, and were registered as a cultural heritage in 1995.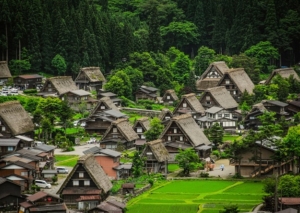 The Gassho-zukuri style, which has been around since the Edo period, features a steep triangular roof. It is angled to make it easier to remove snow in winter.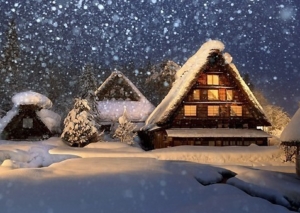 Even now, it is actually used as a private house, and there is an inn in the World Heritage area. It is famous as a historical village where you can stay.
Shiroyamakan, Gifu Pref.
This is an inn near the Gassho-zukuri village in Shirakawa-go. The building has been handed down since the end of the Meiji period and has been selected as an important traditional building.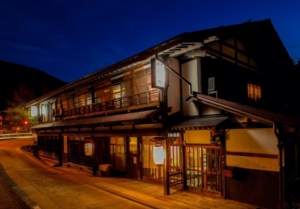 Let's enjoy a relaxing stay in the building in the World Heritage Area.
(●ˇ∀ˇ●)
You can see the countryside and the mountains surrounding Shirakawa-go from your room.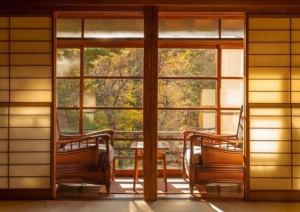 The room is like floating in the mountains and fields. It is limited to 4 groups a day, so you can stay leisurely.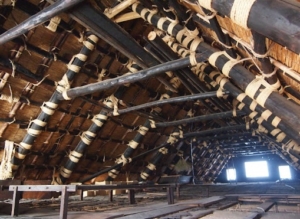 Shirakawa-go guided tour by the owner of the inn is also very popular. You can experience the sense of unity between the world heritage and nature.
Shiroyamakan
Historic Monuments of Ancient Nara

Historic Monuments of Ancient Nara, 8 structures located in Nara City were registered as cultural heritages in 1998. Among them, Kofukuji Temple, which is famous for its five-storied pagoda, is popular.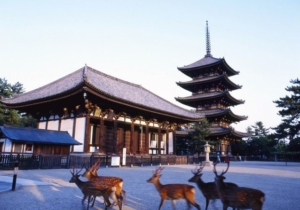 It is a famous ancient temple in Nara that has been built for more than 1,300 years. It is a tourist spot where you can enjoy the beautiful scenery of the city.
Noborioji Hotel Nara
All 14 guestrooms are spacious and have been awarded four stars by the Nara Michelin Guide for 6 consecutive years. With good access to Kofukuji, Todaiji and Kasuga Taisha, it is convenient for sightseeing in the ancient capital of Nara.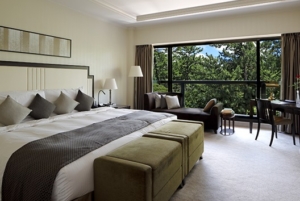 (★ ω ★)
They have Japanese and Western breakfasts. As for Japanese food, there is tea porridge which is a specialty of Nara, and you eat it with grilled fish and miso soup.
Western food is also full of vegetables from the morning, and it is a menu to cheer up.♪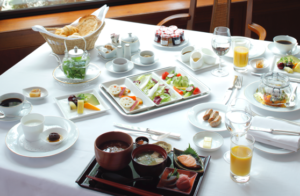 A five-minute walk from the hotel is Kofukuji Temple's Museum of National Treasures, which is popular among Buddhist image fans.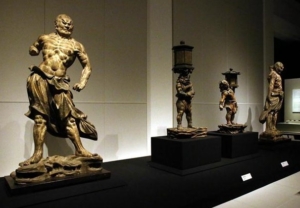 The beautiful Buddha statues and the national treasure Ashura statues are stored, and they are worth seeing.
Noborioji Hotel Nara
Itsukushima Shinto Shrine

Itsukushima is a shrine in Hiroshima, which was registered as a cultural heritage in 1996. The large torii that floats in the Seto Inland Sea is 16 meters high and is a power spot where you can feel the history.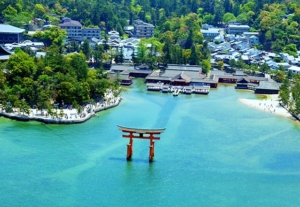 It is a popular sightseeing spot where tourists from all over the world come to see the magnificent shrine pavilion.
Iwaso, Hiroshima Pref.
This is a historical inn that was built at the end of the Edo period. It's been about 160 years since it was made, but some of it remains as it was when it was founded in 1892. The inn is worth seeing as there are detailed crafts here and there.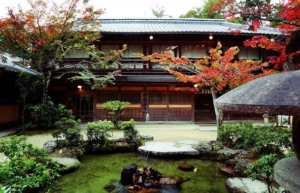 The beauty of the wooden building from the early 19 century still remains in the guest rooms of the main building.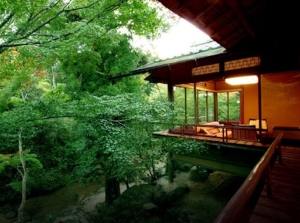 Other than that, you can enjoy the goodness of a Japanese-style room in every room such as the one-storied "Hanare" and the "Shinkan" overlooking Momijidani (Japanese maple).
*:・゚✧*★,°*:.☆
Itsukushima Shrine, a 3-minute walk from the inn, has a splendid Shinden-zukuri main building.
The elegant shrine building in the Seto Inland Sea is a great place to take pictures wherever you take them.
Iwaso
Yakushima

Yakushima is an island rich in nature in Kagoshima Prefecture. In 1993, it was registered as a natural heritage together with Shirakami-Sanchi for the first time in Japan.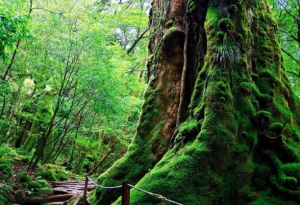 There is a Yakusugi that is said to be several 1,000 years old, and many species unique to this area have been found. About 20% of the island's area from the west coast to the central mountains is registered as a World Heritage site.
Sankara Hotel & Spa Yakushima, Kagoshima Pref.
Sankara Hotel & Spa Yakushima is a hotel located on a hill overlooking the sea. There are 5 types of guest rooms such as suites and gorgeous villas, all of which are made to feel the nature of Yakushima close to you.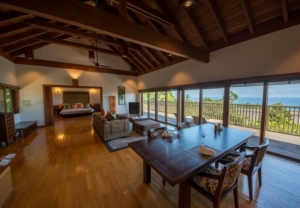 The hotel prides itself on its food, and the atmosphere is full of nature. Let's enjoy delicious and healthy dishes while feeling the nature of Yakushima.♪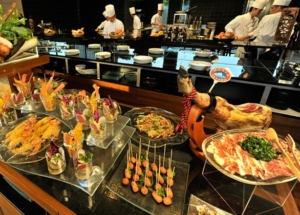 ♪(´▽`)
About an hour's drive from the hotel, Yakusugi Land is a popular spot with four hiking trails in a vast forest.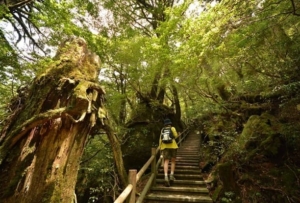 The hiking trails are well maintained and you can experience Yakushima in 30 minutes, 50 minutes, 80 minutes and 150 minutes depending on your physical strength.
I also recommend Senpiro Falls, a 10 minute drive from the hotel.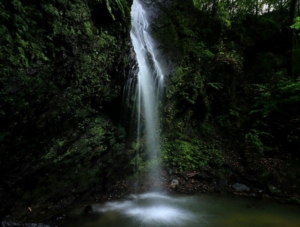 The waterfall drop is about 60 meters high, and the waterfall that flows down from the center is always full of water, so it is one of the most popular sightseeing spots in Yakushima.
Sankara Hotel & Spa Yakushima
World heritage sites are precious natural and cultural heritage left on the earth. If you stay near a World Heritage site or in the area, you can feel its power and grandeur closer.♥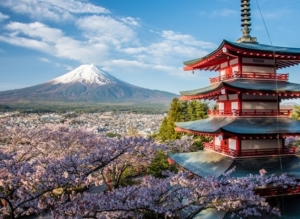 Let's get rid of daily stress by experiencing a scale that is far from daily life.
#world_heritage  #beautiful_scenery
7 Recommended Hotels Around Himeji Castle 🏯
(Visited 252 times, 3 visits today)
---