5 Recommended Rural Guesthouses from Tokyo ⛺
♥Posted by Satomi♥
In the Kanto region, which is centered around Tokyo, there are many guest houses that have been renovated from traditional old houses and modified in a modern way.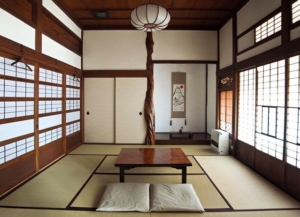 It is not old, but it has a lot of ingenuity such as a cafe and a bar.
Not only can you enjoy the atmosphere of a country trip in Japan, but you can also interact with other guests.
The most attractive feature of a guest house is that you can meet people that you can't meet in your daily life, and you can have a precious experience of once-in-a-lifetime meeting.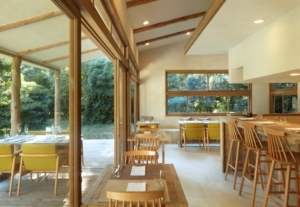 I would like to recommend 5 guest houses that you can visit easily from Tokyo.
If you like to travel, this is a guesthouse where you can enjoy just imagining staying.♪
Kamakura Guest House
Kamakura Guest House in Kanagawa Prefecture can be reached in about 1 hour and 15 minutes by train from Tokyo Station.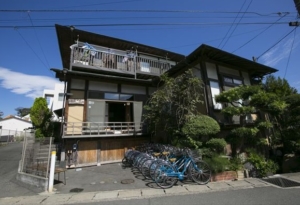 It is a small old private house which used to be a Japanese restaurant. This house made by Miyadaiku (a carpenter who builds and repairs shrines and temples) is a nice building that you can feel the taste even though it is small.
The large Irori fireplace, chabudai and veranda with a view of the courtyard are attractive.
Kotatsu is prepared in winter, so you can spend warm time to your feet.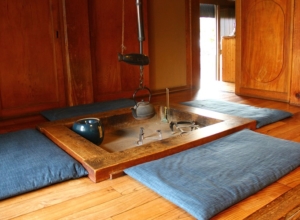 In winter, all the guests sit around the Irori fireplace and eat around it.
It will be a wonderful and memorable experience to surround the Irori fireplace with everyone you meet for the first time.(o゜▽゜)o☆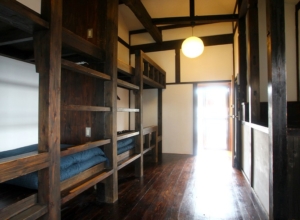 The women-only dormitory is on the 2nd floor where it gets a lot of sunshine.
The sunset you can see from the balcony on the 2nd floor is beautiful, so please take a look. The craftsman's handmade Japanese futon will surely heal your daily fatigue!
Kamakura Guest House
corot
It is a farm with an old private house in Tokorozawa, Saitama, about 1 hour by train from Tokyo Station. Here, you can experience the traditional life in Japan.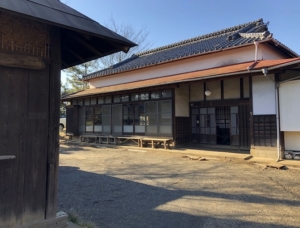 In the life experience, you can eat rice with traditional fireplace and furnace here. Fresh vegetables harvested at the farm run by the inn are very delicious.♪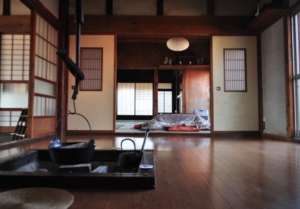 In addition, a pizza oven is prepared, and you can experience pizza baking.
Let's put a lot of vegetables and cheese harvested earlier on a hand-kneaded pizza dough and bake it to be fragrant. You can enjoy having fun with people you've become friends with!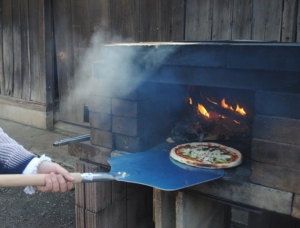 What you can enjoy at night is Goemon-buro (Kama-Boiled Bath) which is hard to find in Japan today.
Please experience the good old days of Japan.
corot
Watoya
This is a fully renovated guest house that was built in the Taisho era and can be reached in about 2 hours from Tokyo.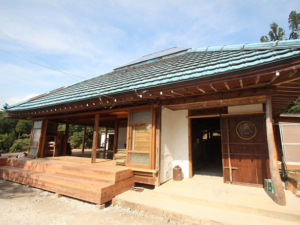 It is in a small village in Chiba Prefecture. The nearest station is Yoro-Keikoku Station or Kazusa-Nakano Station and they will pick you up around 15 o'clock.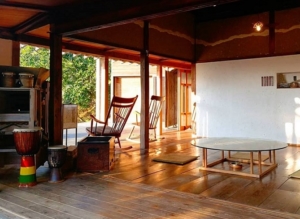 It is located on a hill overlooking the village, and you can see Mt. Fuji on a fine day. The time to gaze at nature from the veranda is very luxurious.
You can do astronomical observation at night, so you can spend a fulfilling time.☆彡*:・゚✧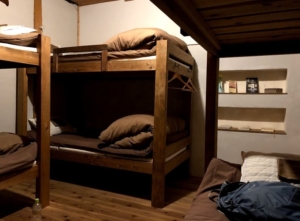 The bedroom is a dormitory separated by gender. There are rooms such as beds and futons, but the owner is supposed to decide each guest's bedroom depending on the reservation status of the day.
If you are lucky, you may be able to stay at the attic. You can stay here like a secret base.
Watoya
Guest house TORA
It takes about 1 hour and 40 minutes by train from Tokyo Station to Nikko Station, and it's about 2 minutes on foot from there.
Since the location is good, I recommend staying at a guest house and sightseeing in Nikko.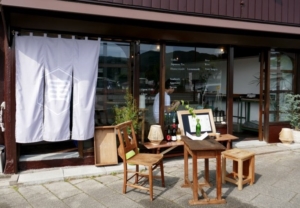 The inside of the guest house is built taking advantage of the goodness of a 100 year-old old house.
The shared living room has a calm atmosphere, and you can enjoy meals and alcohol with other guests.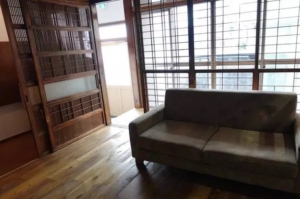 If you are staying with only women, there is a dormitory room for women "Sakura". You can use toothpaste, shampoo, conditioner and dryer for free, so you can travel lightly.
There is a cafe & bar in the guest house. The menu is extensive, and you can enjoy alcohol such as hot drinks and home-made kabosu sake.||ヽ(* ̄▽ ̄*)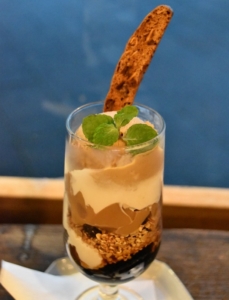 By the way, this is Coffee Parfait. The texture of slightly bitter coffee jelly and crispy roasted nuts is very good. People who like sweets will have more fun.
The time to relax and the atmosphere unique to an old house will be your best trip!
Guest house TORA
Tokyo Guest House toco.
Finally, I would like to introduce a guest house in Tokyo. It is about 1 minute walk from Hibiya Line Iriya Station. If you are in Tokyo and want to enjoy a country-like stay, you should definitely visit.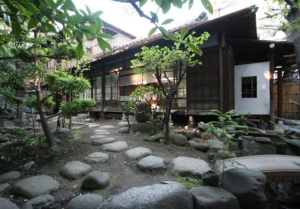 A 90 year-old wooden house was renovated, and while the doors and windows remain intact, it has been tastefully modified to make it easier for guests to stay.
One of the features is that you can enjoy a courtyard full of greenery from the center of Tokyo.
Just sitting on the veranda and sunbathing will heal your daily fatigue. There is a pond with small goldfish in this courtyard, so please take a look.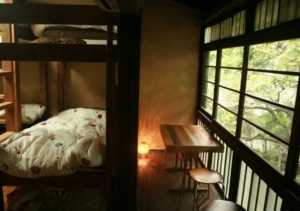 A dormitory is a renovated Japanese-style room. You can enjoy a lot of Japanese atmosphere. There is also a women-only dormitory, so even a woman alone can stay at ease.(∪.∪ )…zzz
Why don't we sit down in the traditional wooden corridor in the morning and look at the courtyard for a while? You may forget that you are in Tokyo.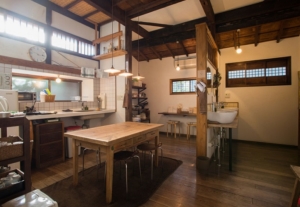 There is a bar in the shared living room, so you can chat with other guests easily. Not only the guests but also the neighbors visit here.
The time to talk with neighbors and people from all over the world is a way to spend a night at a guest house.
Tokyo Guest House toco.
I introduced 5 guest houses that are conveniently located from Tokyo. How was it?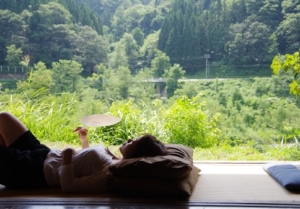 You will be able to enjoy a wonderful stay in which you can expect a warm touch unique to a guest house while enjoying the traditional Japanese atmosphere.♪
It is also attractive that it is easy for a woman to go alone. You should go out on your next day off.
MIYAMA Futon & Breakfast with Thatched Roofs in Kyoto ⛺
(Visited 248 times, 4 visits today)
---