Okinawa Island Life Experience – 8 Best Guesthouses 🌴
♥Posted by Erina♥
If you want to experience living on an island, I recommend Taketomijima in Okinawa prefecture.(✿◕‿  ◕✿)
Taketomijima is famous for its red-tiled roof and water buffalo wheel, both of which have a traditional landscape.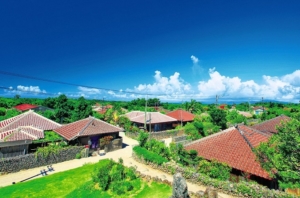 There are many guest houses where you can experience living on the island. You can't feel the luxury of a resort hotel, but you can experience it as if you lived there.
You decide how to spend your time and what to eat by yourself, so you can have a relaxing time to satisfy your mind.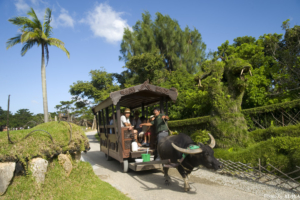 You can also invite your friends and enjoy the island experience with women.ヽ(✿゚▽゚)ノ
This time, I will introduce a guest house where you can have such an experience in Taketomijima. Imagine a relaxed island life.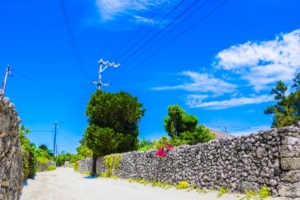 Sukabura
Located in a quiet village, this guest house is limited to one group per day, so you can spend your time as if it were your own house.
You can spend a relaxing time without doing anything while feeling more like you came to an isolated island.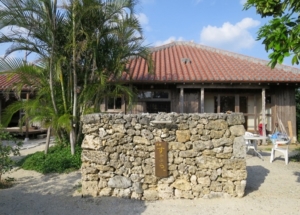 Meals are made with carefully selected ingredients such as rice, ingredients and seasonings, and you can enjoy a special menu that you can't find anywhere else.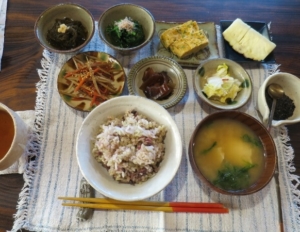 Although simple, the deliciousness of the dishes carefully selected from the ingredients permeates into your body and heals you from inside.
When you eat the kind of food that comes out of a normal Japanese house, you feel like you're really living here!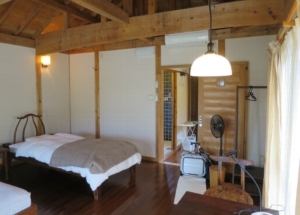 Spending time in a quiet place where few tourists visit is unthinkable in a busy day. Since you don't meet other customers, it will feel like you are relaxing at home with your friends.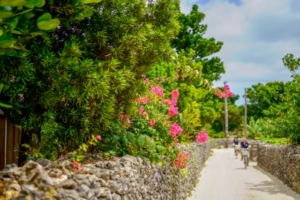 You can feel a sense of life with a flowerpot on the veranda and it will make you feel like living on an island.
Sukabura
Akaneya
It is a guesthouse like a hideaway with only 2 pairs of carefully maintained rooms with private gardens. The space where the relaxing time flows, which is the opposite of the city, is comfortable.♪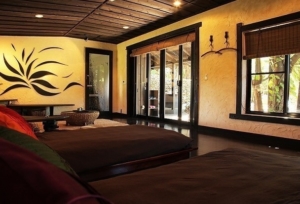 There are Japanese-style rooms and Western-style rooms, and you can look out over the garden from the big window whichever you choose.
You eat at a nearby restaurant, or a lunch box is served.(╹ڡ╹ )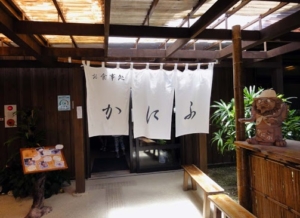 The bento uses a lot of Okinawan ingredients, so you can find food that you can't find in the city.
Unlike meals served at hotels, you can enjoy the meal as if you were eating at home, and you can feel "experience of living in rural Japan".
When you arrive at the port, the hotel staff will come to pick you up at tuktuk on a fine day, so you will feel great all at once.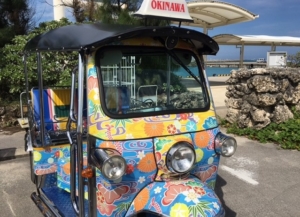 If you ride a tuktuk and head for the inn while feeling the wind of Okinawa, you can feel that you have left the city.
When you imagine the inn you are going to stay, you will surely enjoy chatting with your friends!
Akaneya
Sapunaya
Accommodation is limited to two groups a day and is limited to those aged 26 or older. It's really a hiding place for adults.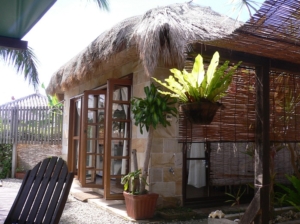 It's nice that the suite has a garden with a wooden deck. The open yet private design is perfect for an adult holiday. You will be able to enjoy a relaxed life on the island.
Breakfast is kept in a special refrigerator, so we prepare and eat by ourselves. For lunch and dinner, choose from six restaurants that are about a 6-minute walk away.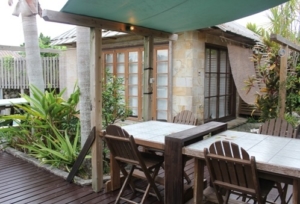 You can spend time without worrying about the time, so it is the best part of this island that you can plan how you spend time with your friends.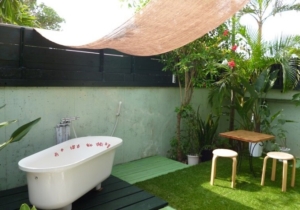 After enjoying it as you like, let's relax in the open-air bath. There are chairs, so you can relax with your friends looking at the stars after taking a bath.(ノ◕ヮ◕)ノ*:・゚✧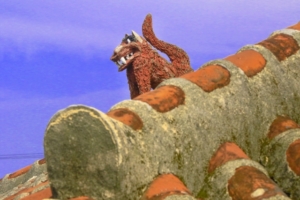 Enjoying the open atmosphere of the southern country, the night will pass for you.
Sapunaya
Yadoya Takenoko
A guest house limited to 6 groups a day, located about 2 minutes' walk from West Pier, a famous spot for sunset.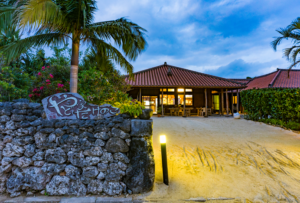 There is no waste in the room and you can use it widely. The room has a retro feel as if time has stopped, and a fresh wind passes through.
You can spend time lying down on tatami mats as if you were a child again.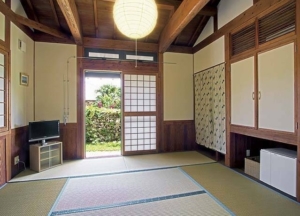 You can enjoy handmade Okinawan cuisine at the restaurant "Yadoya Takeko" with a calm atmosphere. You will be full with voluminous home cooking. It is attractive that you can enjoy delicious local food to your heart's content.
You can feel like you are absorbed in Okinawa with all the dishes unique to Okinawa.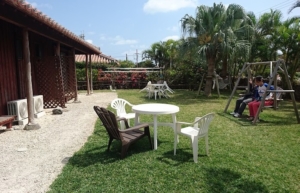 The spacious garden has swings and hammocks. Spending time leisurely in the garden without making plans heals the busy days up to now.(~ ̄▽ ̄)~
It may be a battle for a hammock with a friend, but it's also one of the pleasures of staying here with an innocent heart.
Yadoya Takenoko
Guesthouse & Jetame
It is the only guest house with a dormitory and private rooms in Taketomijima. The dormitory is separated by gender. If you want to meet someone on a trip, a dormitory is good.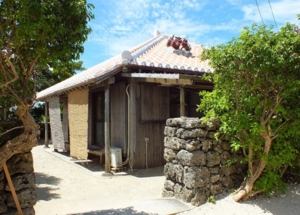 If you want to relax in a private room, I recommend a private room. Both rooms have Asian taste and have a resort feel. You can enjoy a different kind of trip than usual.
After dinner, there is an event called "Yuntaku Time". Yuntaku is a dialect of Okinawa that means chatting.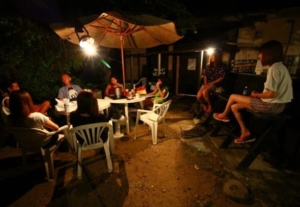 In this event held in the garden if the weather is good, there is a free service of Awamori. It is a unique time to be able to interact with other tourists and the people of the inn, so let's participate.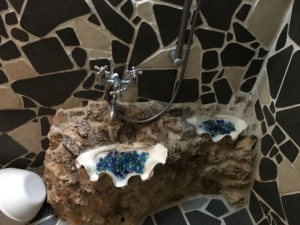 The floor of the shower booth has a unique structure with shellfish embedded.☆*:・゚✧
Here, you can experience a different kind of enjoyment from other inns such as dormitory and Yunaku.
Try it with your friends!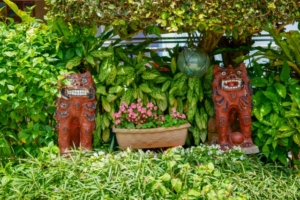 Guesthouse & Jetame
Sourya
You can rent a whole guest house which is a renovated 100 year old house.
You can spend a luxurious time as if you came to a villa. It's good to enjoy a slow life on the island with friends and relax.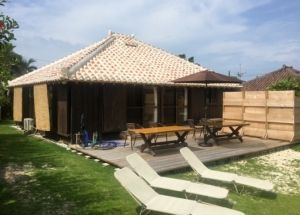 It is fully equipped with air conditioning and Wi-Fi, so you can have a comfortable time.
You can cook for yourself or use the restaurant. Cooking on the island has a different pleasure from that in the city.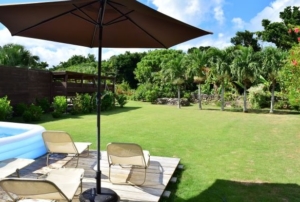 You can go out to the garden from the wide wooden deck and enjoy barbecue. Let's cook with friends and compete which is better!
There is a jacuzzi pool on the wood deck, so please enjoy an adult female trip in the night pool while looking at the stars.☆彡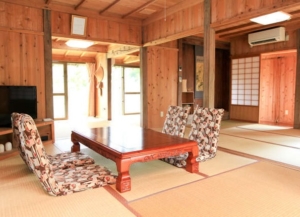 One guest house is reserved, so you can use the garden freely. It is a wonderful time just to look at the swaying trees while feeling the fresh wind without doing anything in particular.
Sourya
Cago  
It is a three-room guesthouse located near Nagomi Tower which is registered as a tangible cultural property of the country.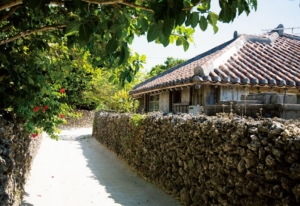 The concept is "an adult villa in a city". According to the concept, this place is limited to those over 30 years old, so it is a space where busy adults can relax.
I recommend homemade bread for breakfast. You can enjoy an elegant meal time on the airy terrace.♪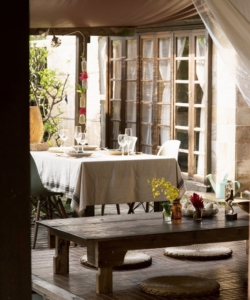 If you stay for more than one night, you can make a reservation for dinner, so enjoy the island time leisurely on the terrace at dusk, which has a different atmosphere from the morning.
Enjoying chatting with friends while drinking wine is a luxurious trip only for elegant adult girls.
There is a small pool and you can relax at the poolside.~( ̄▽ ̄)~*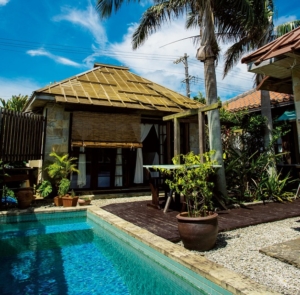 You can enjoy the feeling of a resort by reading books and taking a nap during the day and drinking alcohol at night.
Please enjoy the elegant and luxurious time that only adult girls can have.
Cago
Ganjuya
It takes about 10 minutes by bicycle to Kondoi Beach which is also popular in Taketomijima.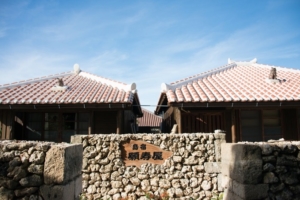 Each of the 2 buildings has a bath and toilet, so you can enjoy a sense of privacy. In addition to the bedroom, there is also a Japanese-style room, so it is luxurious to be able to use it widely with friends.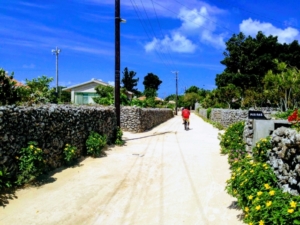 Guests can borrow a bicycle for free, so let's go to the beach by bicycle with friends.
You can have breakfast at the restaurant attached to the guest house. It changes daily for Japanese and Western dishes. It's hard to go out in the morning, so it's convenient that breakfast is included.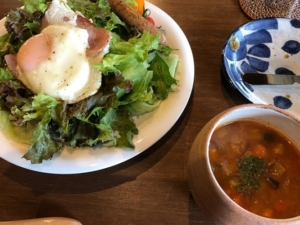 You need to eat dinner at a nearby restaurant. It is fun to discuss with friends what to eat.
As for the bath, each room has an open-air bath in the garden, and you can soak in the bath while looking at the starry sky!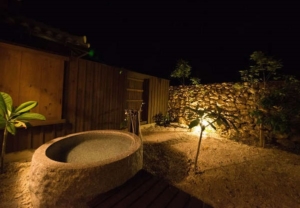 It's the best time you can never get in the city. Taking a bath under the stars in the sky and chatting with your friends can refresh you and relieve your daily fatigue.
Ganjuya
The sunset sinks on Taketomijima after the last ferry departs, so it is a privilege only for those who live on the island to see the sunset.(◕‿  ◕)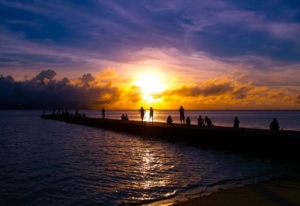 If you see the ferry off and watch the sunset, you will feel as if you are really living here.
Breaking out of city life and experiencing "Island life" in this guest house will make you feel refreshed!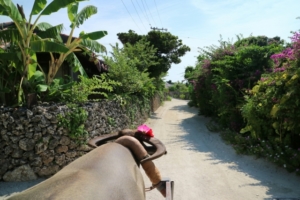 Get a Water Buffalo Cart in Okinawa – 4 Spots 🐂
(Visited 115 times, 3 visits today)
---