Wakayama Akizuno Garten, Renovated a Japanese School 🍊
♥Posted by Misato♥
If you want to have a relaxing time in the countryside of Japan, I recommend you to go to Wakayama prefecture.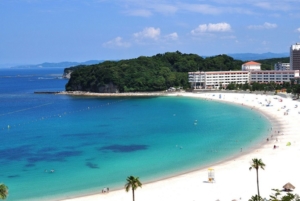 It is located in the south of Osaka, but it is an area rich in nature surrounded by the North Pacific Ocean and forests.
In particular, there are restaurants and cafes for local production and local consumption in Akizuno Garten that used to be the site of an elementary school. You can have a relaxing time while enjoying harvesting and making sweets.♪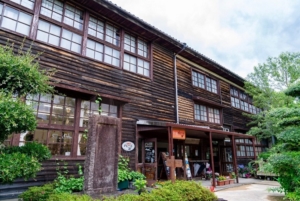 It has a nostalgic atmosphere and is perfect for women's weekend refreshment trips.
Here are some of the highlights of Akizuno Garten!
What kind of facility?
It was opened in 2008 as a green tourism facility with the aim of promoting exchanges between urban and rural areas, with the investment of local people.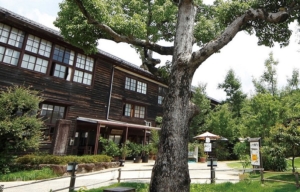 A nostalgic wooden school building and a big camphor tree are the symbols of the facility.
Some of the desks, chairs, and bulletin boards are left in the school building as they were at that time, and they are the same as the old Japanese elementary schools.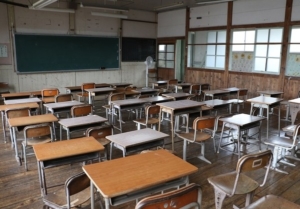 It's strange that you can feel nostalgic even if you don't know Japan at that time.
Perfect for your beauty!
Speaking of Wakayama, mandarin oranges are famous products, but many ones are grown around the facility.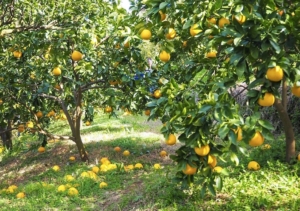 In addition, it is famous as a production area of plum. As mandarin oranges and plums are rich in vitamins and citric acid, they are said to be effective for anti-aging and beautiful skin.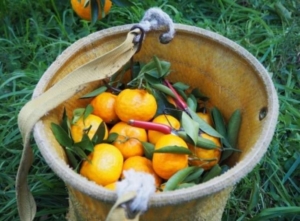 You can have dishes using such ingredients at the restaurant in the annex. It's a wonderful spot where you can brush up your beautiful skin while relieving stress with a retro atmosphere.
​Fun sweets making experience!
Why don't you start with sweets at the restaurant next to the hotel to relieve the fatigue of your trip?
At the sweets workshop Valencia Batake in the facility, you can enjoy parfaits, soft ice cream and drinks made with citrus fruits such as local mandarin oranges.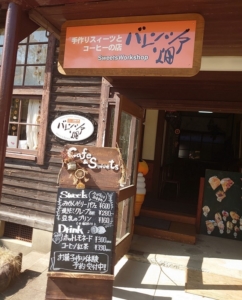 There are a lot of sweets displayed in the showcase, and mandarin oranges are used for many of them. It is said that 80 kinds of citrus are grown in this area and they are used for various sweets.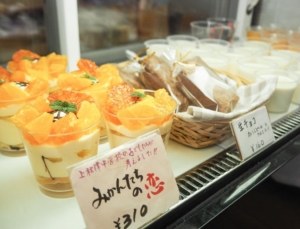 The interior is decorated with mandarin oranges and so on, and it has a cute atmosphere. The menu board and seats are filled with nostalgia because they used in the old elementary school is reused.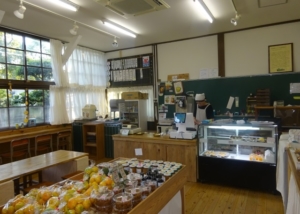 It's cozy, and if you enjoy sweets and chatting while looking out of the window, you'll forget how time passes!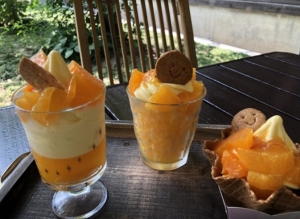 There are tables and chairs in the courtyard, so I recommend eating outside if the weather is good. Don't you feel happy just by feeling a pleasant breeze? I'm sure stress will fly away without you knowing it.
If you make a reservation in advance, you can experience making sweets. Mandarin orange jelly and marmalade (orange jam) using mandarin oranges are popular.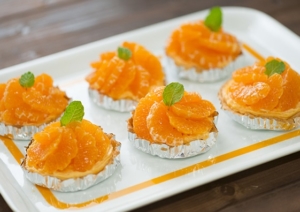 If you don't have time, you can try making juice by squeezing it with a manual juicer and drinking freshly squeezed juice on the spot.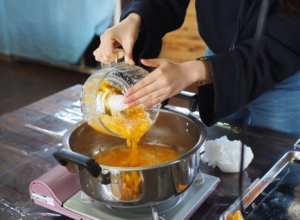 The good smell of mandarin oranges floating in the process of making them has a great healing effect. The sweets made by yourself are perfect as a souvenir for your trip.(≧∇≦)ノ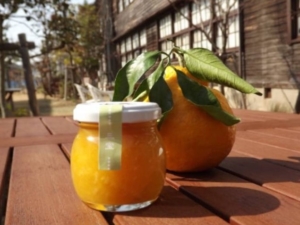 When you get back to your home, you'll remember the slow rural times there and feel better in the morning!
Enjoy a harvesting experience!
In this area, citrus fruits can be harvested almost all year round.
The variety you can harvest depends on the season, but if you make a reservation, you can experience picking mandarin oranges and harvesting vegetables.
(Reservation is available for 4 people or more, and there is a period when harvesting is not possible.)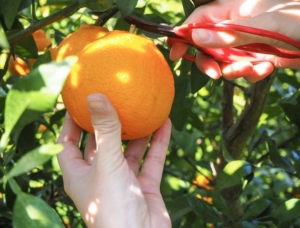 You will be impressed by the fresh taste of freshly picked fruits.
The restaurant in the facility uses fresh local ingredients.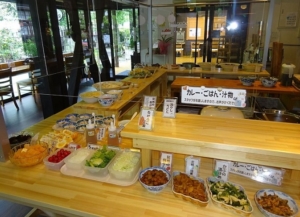 Without using frozen food, the dishes prepared slowly and carefully are warm, and the more you chew them, the more delicious they become.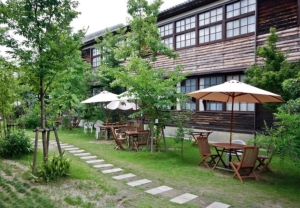 If the weather is good, it feels good to eat at a table and a chair in the courtyard.
Accommodation in nature
Time passes slowly at Akizuno Garten where you can experience the blessings of nature and the earth.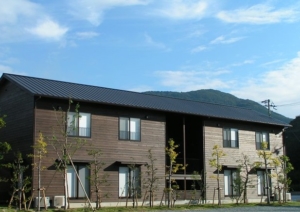 The retro wooden school building is used to the rich natural surroundings, and you can relax just by being there.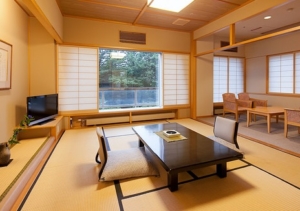 The original schoolyard also has a small two-story wooden lodge where you can stay and enjoy a rural life. Please relax your daily stress by staying here.
Wakayama Akizuno Garten
If you work too hard and get tired, why don't you take the plunge and go on a weekend vacation with a friend you don't care about?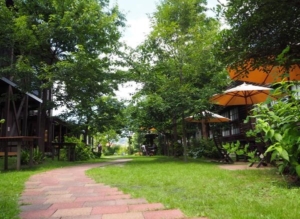 Spending a relaxing and enjoyable time at Akizuno Garten will relieve your daily stress and recharge your mind and body!
Stay at an English-speaking Temple in Koyasan
(Visited 145 times, 3 visits today)
---