MIYAMA Futon & Breakfast with Thatched Roofs in Kyoto ⛺
♥Posted by Misato♥
Miyama-cho in Nantan City, Kyoto Prefecture is a rural town full of elegance. There're no buildings or signboards that block your view. There're fields and flower fields that are blessings of nature.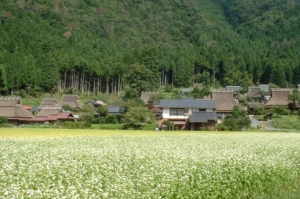 And the view of the Kayabuki yane (thatched roof) lined up at the foot of the mountain is nothing but Amazing!
Kayabuki yane is a roof made of plants called kaya. It has been traditionally used in old farming villages in Japan.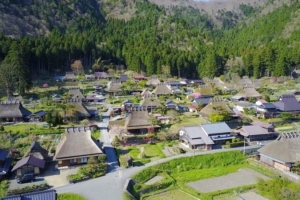 Miyama is literally translated as "beautiful mountain" in English. It's sometimes said to be the most beautiful town in Japan.
This time, I'll introduce an inn standing in the area where these beautiful mountains are lined up!
The name of the inn is Miyama Futon & Breakfast.
Surprisingly, you can rent a inn with a 150 year old thatched roof! There're 4 inns with thatched roofs in total.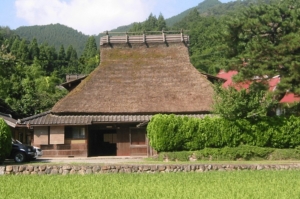 Miyama Futon & Breakfast (Hanabusa)
And more surprisingly, you can rent the entire inn. It was an old private house, but the kitchen, bath and toilet were renovated, so you can spend a comfortable time.(●ˇ∀ˇ●)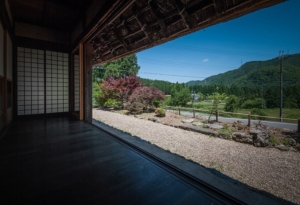 The Irori fireplace is a Japanese traditional heating and cooking facility in which the ground is dug to make a fire.
It's exciting just to see a splendid Irori fireplace, but of course you can actually use it. The conversation will be lively if you surround the Irori fireplace with the people you visited together.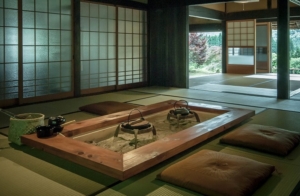 Irori fireplace
There're chairs and desks in the attic. This is a place where you can relax without being too bright with only indirect lighting and light from outside.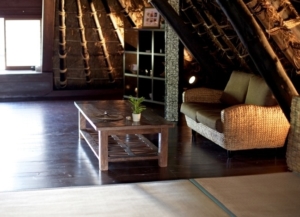 You can stay cool even in summer if you open the window.╰(*°▽°*)╯
MIYAMA Futon & Breakfast
You choose with or without meals. You can cook for yourself with the plan without meals. If you make a reservation, local ingredients will be prepared, so you just cook in the kitchen provided. Of course, there's no problem to bring in ingredients.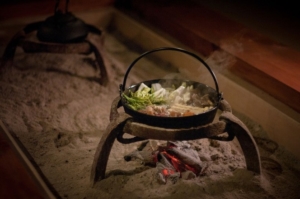 You can enjoy meals at the Irori fireplace if the plan includes sukiyaki or hot pot dishes.

Breakfast
It's said that the name of the inn, "Miyama FUTON & Breakfast" was chosen because the accommodation service with breakfast, which is affordable and easy to use in English-speaking countries, is called "Bed & Breakfast".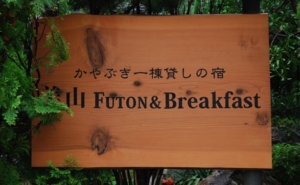 There're 4 inns (Hanabusa, Kaya villa, Mitoya and EISA) in total besides Miyama FUTON & Breakfast which I introduced this time. The exterior and interior are completely different and unique.
It's very popular as an inn you can experience only in this area, and I recommend you to make a reservation early because there're only 4 inns in total.
Visitors can freely use the house all night long while receiving service from the staff, and can fully enjoy the allure of thatched houses and the Miyama area.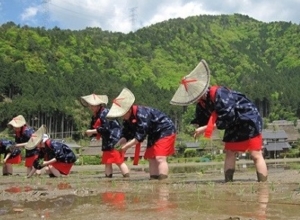 You can also rent a bicycle or take a walking tour as an option, experience making Mochi-tsuki or Maki-zushi, or make toys with bamboo.
There's a substantial activity plan, so why don't you try it as a memory of sightseeing?
Please experience the life of a thatched village full of elegance in Miyama!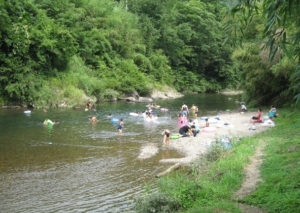 MIYAMA Futon & Breakfast
5 Recommended Rural Guesthouses from Tokyo ⛺
(Visited 147 times, 1 visits today)
---