Ordinary Japanese Experience in SEKAI HOTEL, Osaka 🌞
♥Posted by Misato♥
In Osaka, the number of tourists continues to increase every year. With the 2025 World Exposition scheduled, there is a rush to construct hotels.
In 2019, Universal Studios Japan's official hotel with more than 700 guest rooms opened near JR Sakurajima Station. In 2020, it was decided to open a hotel with about 1,000 guest rooms, the largest in the city, on the north side of the Yodobashi Umeda Building in front of JR Osaka Station.
With nearly 30 hotels scheduled to open in 2020, Osaka is in the midst of a hotel-building boom.
By the way, do you know that there is a unique hotel called SEKAI HOTEL in Osaka?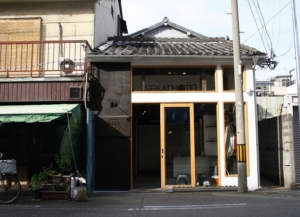 SEKAI HOTEL renovates vacant houses into guest rooms, but unlike ordinary hotels, the front desk and guest rooms are not concentrated in one building, but they are scattered throughout the town and the towm itself is the accommodation facility.
SEKAI HOTEL is located in two areas, Nishikujo and Fuse, and I'll introduce the system and features of the hotels.
Efficient use of vacant houses
First, the SEKAI HOTEL Nishikujo is located in a convenient location, just 6 minutes by train from JR Osaka Station.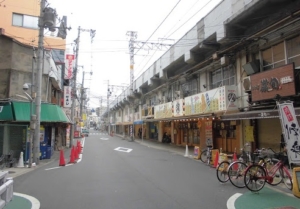 Rooms are scattered throughout the town, centered around the hotel front desk, providing you with a "Your ordinary everyday life can be someone else's special experiences.".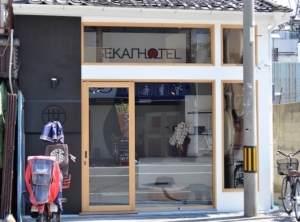 The front desk is a renovated izakaya, but the hotel has only it.
The feature of the hotel is that the functions of the hotel are distributed throughout the town, such as guest rooms in a single house in the neighborhood, meals at restaurants in the shopping district, and baths at public bathhouses in the neighborhood.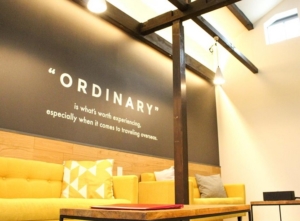 But why is it this style instead of a regular hotel?
In fact, Nishikujo, where SEKAI HOTEL is located, has many old detached houses and a high rate of vacant houses. However, it is not allowed to be rebuilt due to the regulations of the Building Standards Act.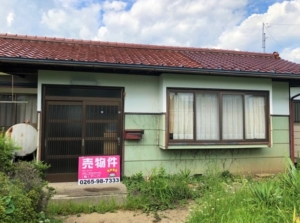 This makes it difficult to tear down and build a new hotel, and makes it difficult for a large developer to open a hotel.
However, the number of vacant houses continues to increase. The demand for hotels is also increasing. It was a local venture firm that worked there.
Five local companies, including a real estate company, a design company, a law firm, and a language school, worked together to realize the SEKAI HOTEL!
SEKAI HOTEL Nishikujo
Nishikujo has the atmosphere of a good old downtown with traditional shops.
There are many narrow alleys and houses lined up in the residential area. Each guest room has an old exterior, but once you get inside, it's beautifully renovated.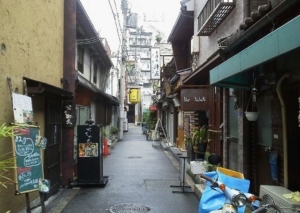 There are stylish sofas and tables in the living room and cooking utensils in the kitchen. The bedroom is clean and perfect.(≧∀≦)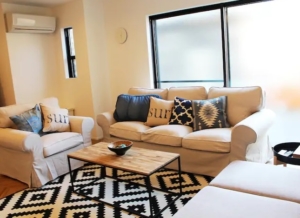 There is also a washing machine so it is convenient for a long stay. The rooms are spacious and perfect for families or friends.
There are now 10 lovely rooms, whose interiors can be found on the website. If there are vacant houses, they can increase the number of guest rooms, so I feel that this system has great potential!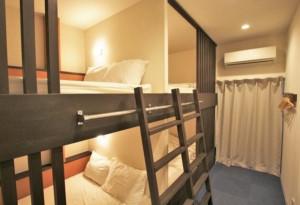 Hotel management is also unique. University students and foreign students also work as interns, and they provide tourist guides to their guests. There are also plans to hold free language classes for local children.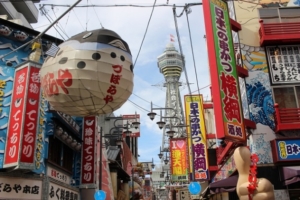 SEKAI HOTEL is expected to be a place for regional revitalization and cross-cultural exchange where people of all ages and borders can interact.
SEKAI HOTEL Nishikujo
Next is SEKAI HOTEL Fuse.
SEKAI HOTEL Fuse
Next, let me introduce you to SEKAI HOTEL Fuse, which is located in a shopping district at Fuse Station, about 10 minutes by Kintetsu Osaka Line from Namba Sation.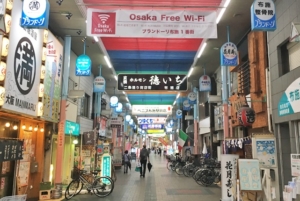 This traditional shopping district is crowded with local residents day and night, and is lined with privately owned grocery stores, fruit and vegetable stores, takoyaki shopss and butcher shops.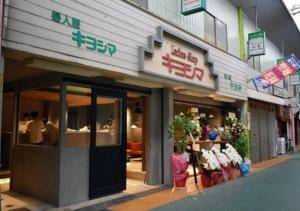 The building that has a front desk is a renovated women's clothing store that was open for about 50 years.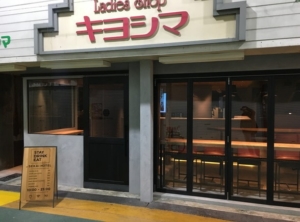 The exterior, which retains the traditional signs of women's clothing stores, blends into the shopping district.
This area is crowded with the town factories which are famous in Japan. Furniture and lighting fixtures jointly developed with local craftsmen are often used for interior decoration.☆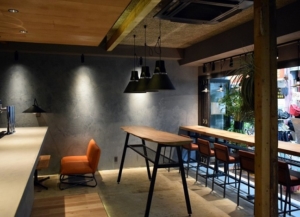 The interior on the 1st floor looks like a showroom and visitors can actually buy it if they like it. There is a front desk and cafe space on the 1st floor, and on the 2nd floor there are two dormitories, two private rooms for two people, and a shower room for women.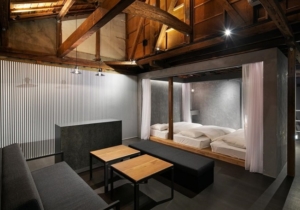 Hotel owners are increasing the number of partner stores where guests can receive benefits at local stores and restaurants, and are also publicizing events familiar to citizens to tourists.
Isn't the everyday life (ordinary) for Japanese the experience that foreign tourists really want?
SEKAI HOTEL Fuse
At SEKAI HOTEL, the functions of hotels are not generally housed in a single large building, but rather the entire town is developed as a large hotel, reusing scattered vacant houses.
For example, an empty house in the area is renovated and converted into a guest room with a license from the hotel business, and functions such as a large public bath, a restaurant, and activities are used by guests while going around the area in cooperation with the business of the area.
Because SEKAI HOTEL is located in an area with convenient transportation, including direct rail and bus services to Kyoto and Nara, you can enjoy a win-win travel during your stay, such as spending a few days experiencing daily life in Japan while visiting tourist spots.(o゜▽゜)o☆
If SEKAI HOTEL expands to various areas in the future, the style of sightseeing in Japan may change!
#japanese_life  #shopping_street
Wakayama Akizuno Garten, Renovated a Japanese School 🍊
---