Experience 7 Rental Villas in Nara – Rural Life in Japan ⛺
♥Posted by Misato♥
This time, I will introduce recommended rental villas in Nara prefecture.
They are all nice villas where you can feel the history of the ancient capital.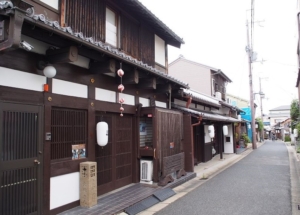 You can rent a room or a whole villa, so you can spend your time freely with your family and close friends in a completely private space!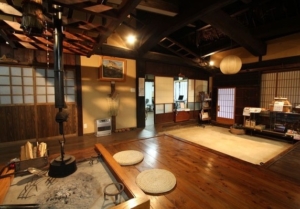 You can also relax and enjoy the spectacular views in a stylishly renovated old house, or enjoy the trip as if you were staying in the middle of a sightseeing spot … you can forget your boring days and have a special experience.
I will recommend 7 rental villas, so please refer to them.
Tonari | Accommodation at Naramachi
This is a valla in an area called Naramachi, which retains the atmosphere of a traditional town. There are historical temples, fancy cafes and shops in the area, making it the perfect base for walking around the town. You can feel the atmosphere of the ancient capital as the building is a historic townhouse.
How about enjoying your stay as if you were a Naramachi town girl?♪(´▽`)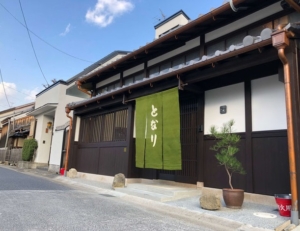 The rental is limited to one group per day, so you can rent a whole old house by yourself. There are 3 Japanese-style rooms, and up to 10 people can stay. If you open the Fusuma door, you can use it like a large room, so it's good to enjoy a group stay.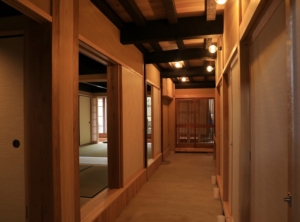 There is a private bar for guests only. How about a glass of whisky in a crystal glass and make you feel a little more adult?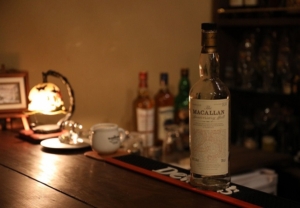 There is no plan with dinner, but you can order a catered bento. Also, it comes with a simple breakfast set, so even if you have a hangover, you don't have to prepare breakfast and it's easy!
How about going out for a walk freely Naramachi while enjoying your stay at a machiya? In the narrow alley, there are many fashionable shops which make use of the tasteful buildings.♪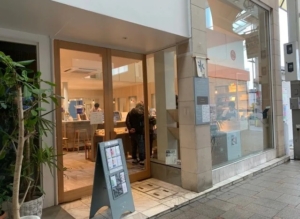 Shaved ice shop Housekibako
Located about 5 minutes walk from the villa, Housekibako is famous for its fluffy and cute shaved ice. This is a popular shop where there is a long line.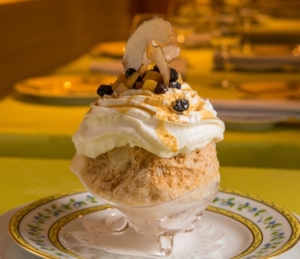 Tonari
Shinrajuku
This is a rental villa in Asuka Village where the capital was located about 1400 years ago. There are many mysterious spots where you can feel ancient Japan around here.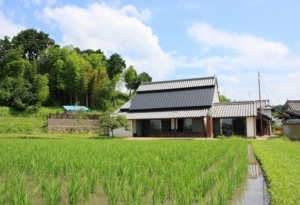 There is only one group per day, so you can enjoy your own time without worrying about others. Why not enjoy the romance of history in this relaxing time?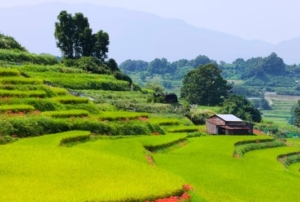 The building is a clean old private house. A heartwarming rural landscape can be seen from the Engawa. There is no TV in the room and you can only hear the sound of nature.
Check-in is from 9 o'clock AM and check-out is until 4 o'clock PM the next day, so you can stay as long as 31 hours.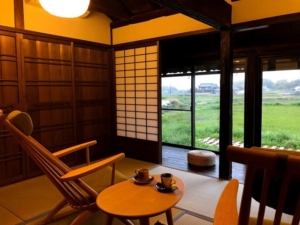 There is no plan with meals, but you can order Shokado bento for dinner and bread delivery for breakfast. There are bakeries, cafes and restaurants in the area, so you can enjoy eating out. Let's choose the style of meal according to the way you stay.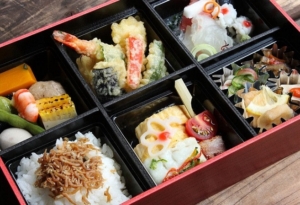 I recommend you to go around Asuka Village by rental bicycle. You will feel good if you run through the scenery with a good view.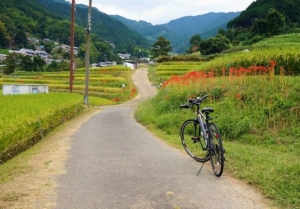 You can enjoy a superb view of flowers at Oka-dera Temple, visit ancient temples such as Tachibana-dera Temple with beautiful ceiling paintings and taste the rare Ancient rice gelato. Why don't you enjoy your trip as you like?
Shinrajuku
ume yamazoe
This is a rental villa where you can enjoy rural life in Yamazoe Village surrounded by terraced rice fields and tea fields. Spending time quietly in the peaceful scenery will heal your mind. It takes about 15 minutes by taxi from Kintetsu Nabari Station.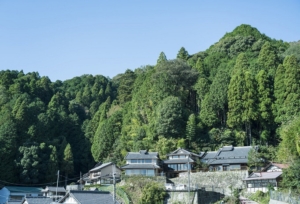 It has a main building and 2 separate buildings, and can accommodate 2 to 10 people. The building is said to be the house where the village chief used to live, and it still has a magnificent appearance after more than 100 years.
It has been renovated to fit modern people's lives, but the Daikokubashira (central pillar), transom and plum trees in the garden remain unchanged. It's a space where you can relax just by being there.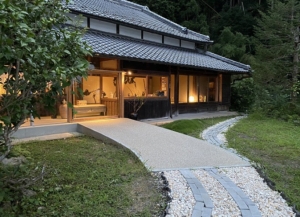 Apart from the bathrooms in each room, there is an authentic Finnish sauna on the premises. Why don't you meditate while watching the fire of firewood and sweat slowly and refresh yourself?
When you get out on the deck with your body warmed up, the beautiful scenery will envelop you.(≧∇≦)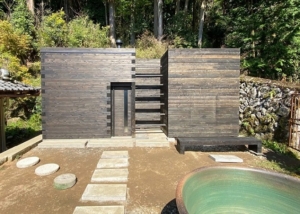 The basic plan for a rental villa is to stay overnight without meals, but since there is no kitchen in the room, basically meals are included.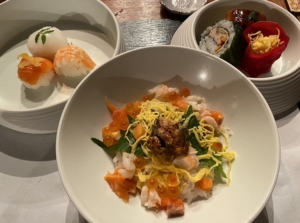 Both in the morning and in the evening, you can enjoy the taste which is gentle to your body with Japanese food using lots of local ingredients. Just staying for one night seems to make my body and mind clean.
ume yamazoe
Sasayuri Ann OZUNU
This is a rental villa surrounded by beautiful terraced rice fields. You can reserve a single house with a quaint thatched roof for only one group per day. Let's spend time feeling Japanese atmosphere fully. It takes about 15 minutes by taxi from Kintetsu Nabari Station.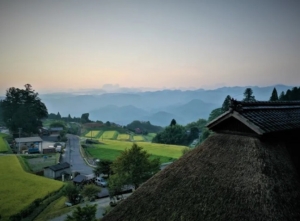 The building is surrounded by 3 kinds of gardens, a rock garden of Karesansui, a Japanese garden and a tea garden. There is a magnificent mountain range beyond the rock garden, and you will be overwhelmed by the extraordinary scenery.
When you look at the scenery like Suiboku-ga, you will forget that you are in a busy modern age. Why don't you sit on the Engawa and drink tea or meditate?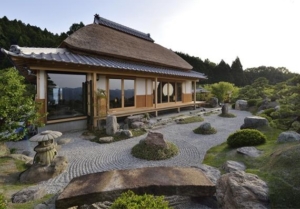 The interior is a clean Japanese-style room with a comfortable atmosphere. Let's all sit around the Irori fireplace and experience the old Japanese way of life. You can see a rock garden of Karesansui outside of the wide window, and you can spend time like staying at a temple.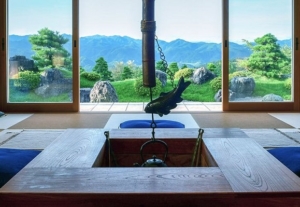 There is no plan with dinner, but you can order special dishes such as Japanese food at a high-class Japanese restaurant. The special dishes using the Irori fireplace can be reserved for 2 or more people, so it is also recommended for those who stay in small groups.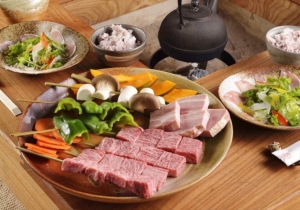 You can enjoy original Irori fireplace dishes that contain the flavor of the ingredients such as Iga beef steak and steamed organic vegetables made in a tajine pot.(╹ڡ╹ ) Why don't you enjoy drinking around the delicious food?
Sasayuri Ann OZUNU
Sasayuri Ann ZAO
This is an old private house limited to one group per day. The building is so majestic that you wouldn't believe it was built 200 years ago, and its massive thatched roof is impressive.
You can experience a peaceful rural life while being healed by the warmth unique to an old private house and the beautiful scenery of Tanada (terraced rice fields) selected as one of Japan's top 100 villages.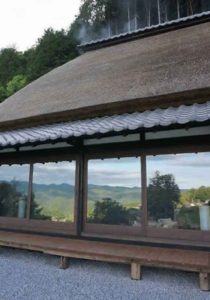 The wooden framework is exposed on the ceiling so that you can experience the dynamic construction of the thatched roof. The bedroom is a loft overlooking the living room, like an attic! You can sleep while enjoying the excitement of playing at a secret base.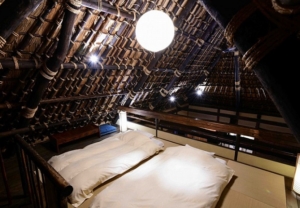 It is said that the floor is not Tatami but the wooden floor that was restored as it was at that time. There is a traditional Irori fireplace in the center of the house and a panoramic view of Tanada outside the window. You will be able to experience an extraordinary life as if you had traveled back in time 10 years ago in Japan.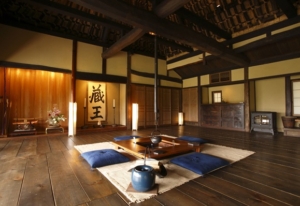 There is no plan with dinner, but you can order catering. You can choose from Japanese dishes made by a Michelin-starred chef, dishes that can be enjoyed in the Irori fireplace, and dishes made with brand Kuroge Wagyu according to your preference.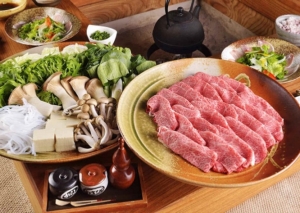 I recommend shabu-shabu using Iga beef. You will be satisfied with the melting texture of the meat.
Sasayuri Ann ZAO
Yanaseya
This is a villa designated as an Important Preservation District for Groups of Historic Buildings. Spending time in the tasteful streets will make you feel as if you have slipped back in time to the Edo period in Japan.
It takes about 15 minutes on foot from JR Gojo Station or Yamato-Futami Station, and it's easy to get there without a car.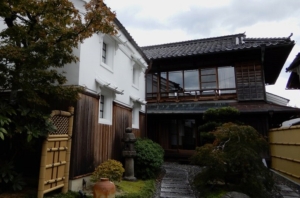 There are 2 rooms, the main building and the annex one, and up to 2 people can stay in the main building and up to 7 people can stay in the annex building. The annex was built in the Taisho period, and the elegant beams and shoji are stylish. From the second floor, you can see the Yoshino River and the peaceful countryside, and you will feel relaxed.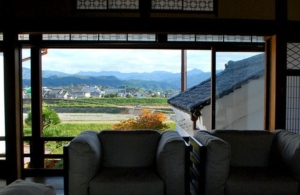 For dinner, if you make a reservation at the Japanese restaurant Gojo Genbei diagonally opposite, you can relax and enjoy your meal in the space of 250 years old merchant architecture. The course meal with vegetables and local ingredients such as sweetfish and Yamato beef has a unique flavor.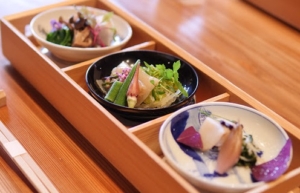 The area around the villa is a road lined with precious buildings. Located about 5 minutes walk from the villa, Kuriyama Family Residence was built in 1607.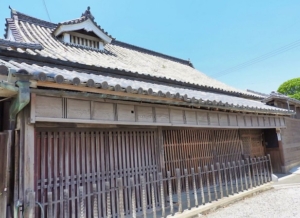 It is the oldest private house in Japan whose construction date is known, and it is designated as an important national cultural property. If you take a walk, you can enjoy it as if you were lost in the past.
Yanaseya
KANAU
This is a quiet villa along the Nyukawa River and is an important cultural property where the Emperor lived about 700 years ago. The villa is a renovated annex and there is a restaurant on the premises.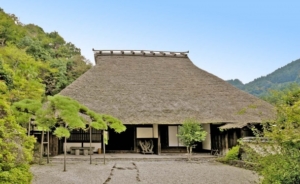 It is a historical building, but the interior is renovated while keeping the atmosphere of the time, so you can spend comfortably. The maximum number of guests is eight. Why don't you rent the whole building and enjoy your own time?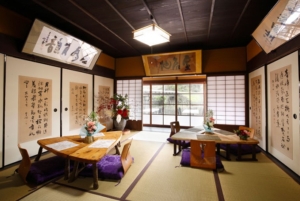 You can enjoy authentic wild game dishes at the restaurant on the site. You can eat a lot of meat such as hamburger steak of wild game, deer meat, wild boar meat, pasta of wild game and curry of wild game, and you will be energized. You will be excited about the meal time with the extraordinary space and menu!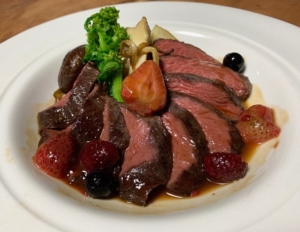 You can book various activities at the hotel. I recommend a morning gongyo tour to Kinpusen-ji Temple. The temple is a symbol of Mt. Yoshino, known for its cherry blossoms, and is said to be the second largest wooden structure after the Great Buddha Hall of Todai-ji Temple.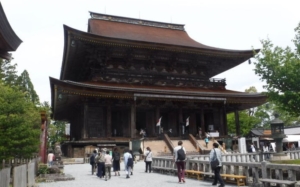 Why don't you get up early and go on a morning gongyo tour? When you walk around the temple grounds in the quiet morning, you will feel refreshed and relieve stress.
KANAU
As you can see, rental villas in Nara Prefecture are all wonderful places where you can feel the history of the ancient capital.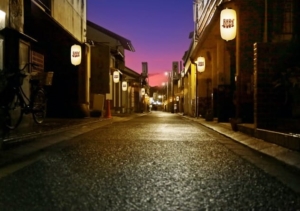 You can enjoy your stay comfortably as it is renovated with good sense while making use of the historical building.
Why don't you enjoy a relaxing time in a magnificent, unusual old house?
#machiya  #japanese_life  #rural_life
NIPPONIA HOTEL Nara – Sake Brewery Renovation 🍶
(Visited 97 times, 1 visits today)
---