NIPPONIA HOTEL Nara – Sake Brewery Renovation 🍶
♥Posted by Erina♥
There are times when you want to take a leisurely trip away from the hustle and bustle.
In that case, I recommend Nara.( ノ ゚ー゚)ノ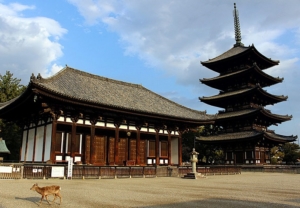 There are many old wooden buildings and historical buildings, and the nature is full and the warm atmosphere is attractive.
NIPPONIA HOTEL Nara is a stylish inn renovated from a sake brewery that still retains traces of the ancient capital. There is also a world heritage site in the vicinity, so it is convenient as a base for sightseeing.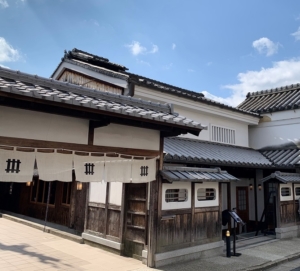 It is also the birthplace of Japanese sake and is a recommended hotel especially for those who like sake.🍶
It's an accommodation facility that renovated a former sake brewery in the Meiji period.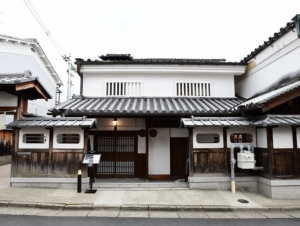 Located in the old precincts of Gango-ji Temple, it is located in a retro town with buildings from the Edo and Taisho periods.
Even if you can't drink sake, the stylish interior of the refurbished brewery makes you feel good. The feeling of staying at the sake brewery will make you feel more like traveling.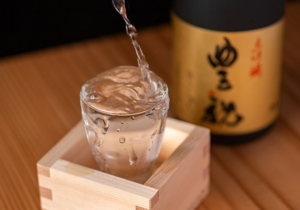 At the inn, you can experience sake brewing and sake lees bath in your room. You can enjoy meals that go well with Japanese sake in the restaurant that is attached, and it is full of the charm of the former sake brewery.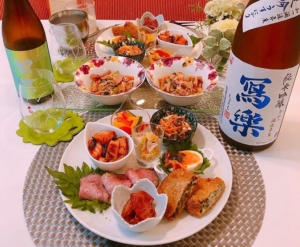 It is not only a place to stay, but also a place where you can fully enjoy the inn as you can experience various things.
The guest rooms have a warm atmosphere with large beams that you can feel the history and wooden sash windows. The overall natural color and lighting make you relaxed.(●ˇ∀ˇ●)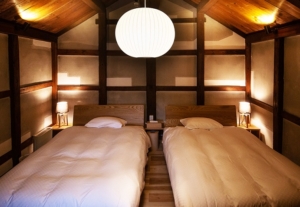 The beds and furnishings are stylish and comfortable, while the good old ones are still there.
The bed is made of mattresses used in first-class hotels around the world, and the sheets and pillowcases are made of the finest linen used by the royal family.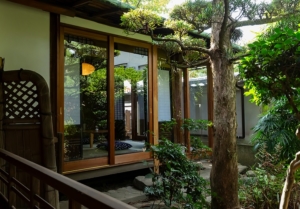 It is a relaxing guest room with tatami flooring and veranda. You will feel extraordinary in the space as if you were in a villa in Japan.
Going out to the veranda and having a cup of tea will be a good refreshment.♪
Let's take a walk in yukata after the bath. If you walk around the town with Yukata that looks like an old capital, it will be a good memory of your trip.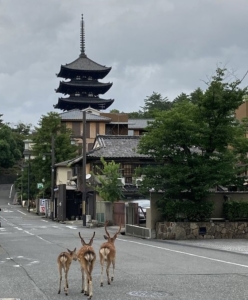 The general stores and small shops are tasteful and fun to walk around. There are many scenes that make you want to take pictures.
For example:
・The hexagonal Ukimi-do Pavilion floating on the Sagi pond is reflected in the water and is very popular as a photo spot. It takes about 20 minutes to walk from the hotel.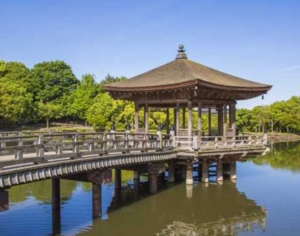 ・It takes 8 minutes on foot to Gango-ji Temple which is a world heritage site with 1,300 years of history.
・It takes 30 minutes on foot to Kasuga-taisha Shrine which is the head shrine of the approximately 1,000 Kasuga-jinja Shrines in Japan. The approach to the shrine is full of greenery, so you will be healed.
・It is a 30 minute walk to Todai-ji Temple where the world's largest Daibutsu-den is located.
All the famous spots are within 30 minutes' walk, and it is convenient as a base for sightseeing.
This is the restaurant LE UN which renovated the earthen floor of the sake brewery.
Blessed with abundant mountains and water, Nara has many long-established sake breweries and is famous for its sake.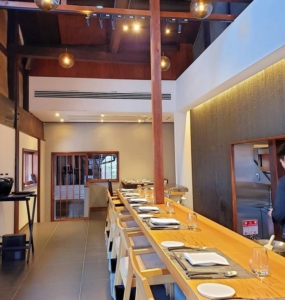 Pairing of sake with French using local specialties of Nara is new and stylish. You will be excited about the dinner at the open counter.
You can enjoy dishes made with local ingredients such as Yamato vegetables, Kuroge Wagyu beef and Narazuke, as well as Japanese sake.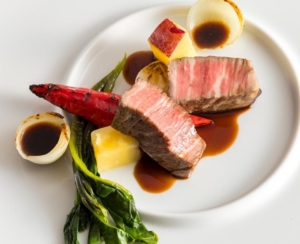 In order to enhance the taste of the ingredients, the seasoning is simple and the arrangement is beautiful. Please enjoy the delicious taste of Nara with your five senses.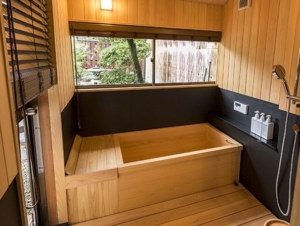 If you get tired of walking around town, let's heal your body with a cypress bath.
The luxurious bath that is not available at home will moisturize your mind and you will be able to sleep well.( *︾▽︾)
This area, which retains the shrines and temples that represent Japan and the old streets, is a perfect place to feel Japan.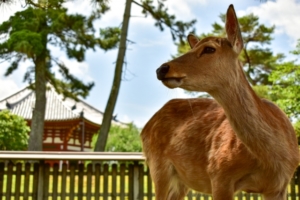 Furthermore, if you stay at NIPPONIA HOTLE Nara where you can experience staying at a sake brewery, your trip in Japan will be even more exciting.
Let's forget about the busy city life a little bit and go on a luxurious trip with a relaxing air and a sense of history!
NIPPONIA HOTEL Nara

#sake  #luxury  #something_tasty
Stay at an English-speaking Temple in Koyasan
(Visited 221 times, 1 visits today)
---