7 Places to Enjoy Sake and Local Beer in Kyoto 🥃
♥Posted by Erina♥
Kyoto is a standard spot for women's trips, and there are many spots where you can enjoy local sake and other alcoholic beverages.
In Kyoto, not only sake but also beer and gin are made, and they are drawing attention from alcohol lovers.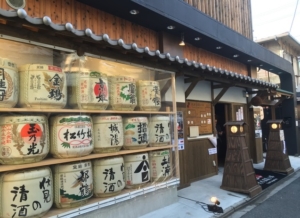 In addition to drinking, you can also see the sake making, sake sweets shops, drink comparison shops, shrines and temples related to sake … You can enjoy sightseeing in a tipsy mood.♪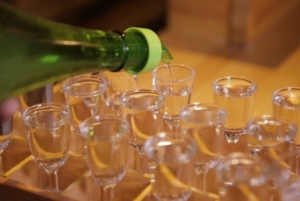 This time, I will introduce you to 7 places related to alcohol in Kyoto city with good access.
BEER PUB ICHI-YA
This is a directly-managed store of the craft beer brewery Ichijoji Brewery. You can have a special beer made in a brewery at the foot of Mount Hiei. It takes about 3 minutes on foot from Kawaramachi Station on the Hankyu Railway Kyoto Line, and the cute logo mark is the landmark.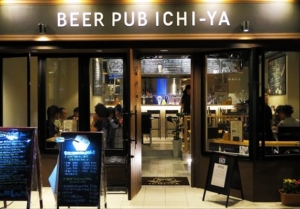 Here, you can always enjoy more than 7 brands of Ichijoji Brewery, as well as craft beer from all over Japan.
Ichijoji Brewery's beer brews only about 500 liters per brewing. How about a precious and unique beer?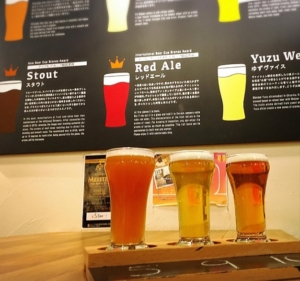 I recommend the craft beer tasting set. You can choose 3 kinds of beer. Aren't you happy to be able to taste the beer you are interested in little by little?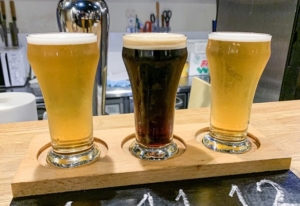 Original flavors such as Ichijoji UP'S Coffee Stout, a collaboration product with a coffee shop in Kyoto Nishijin, and Gruit Ale, a medieval beer with a fragrant herb, are also notable!
As snacks, you can enjoy Kyoto-like foods such as Soy Milk White Miso Oden supervised by Mamehachi Honten famous for tofu dishes and Obanzai.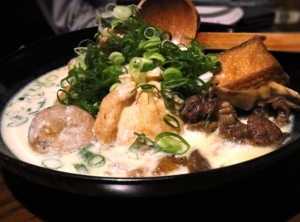 If you want to eat a lot, I recommend the original Gokomachi Burger which uses patties made of 100% Japanese beef and Kyoto local vegetables.♡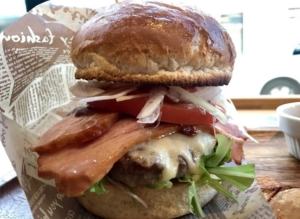 This is a popular dish that some people visit for hamburgers.
For more information
Fushimi Sake Village
This is a restaurant where you can enjoy comparing more than 120 kinds of Japanese sake.
If you want to enjoy sake from various breweries, I recommend the Fushimi Sake Village, which is about a 7-minute walk from Momoyama Goryo-mae Station.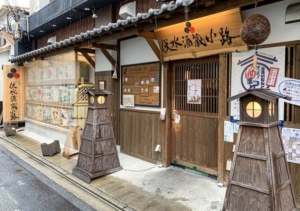 Fushimi Sake Village
This is a theme park for alcohol lovers where you can enjoy more than 120 kinds of Japanese sake from 18 different breweries!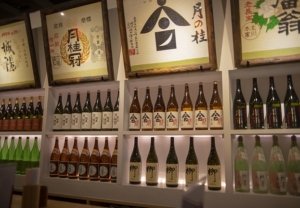 The inside of Fushimi Sake Village is like a food stall village, and there are various shops such as charcoal grill, Kushikatsu, Oden, Teppanyaki, Sushi and Ramen.(✿✪‿ ✪。)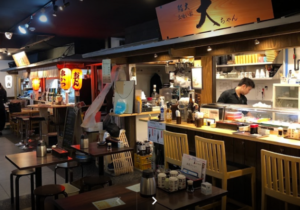 You can visit each shop's booth and enjoy limited food at the counter seats. When you want to relax and have a drink, you can have the food delivered to the common table and there are many ways to enjoy it.
You can't decide which sake to drink … I recommend 18 Different Tasting Sets for you. You can drink and compare the representative sake of each brewery little by little.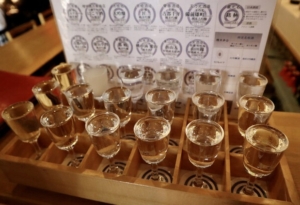 When you find your favorite brewery, order sake at the sake brewery counter! You can easily order from a small glass of about 70 ml.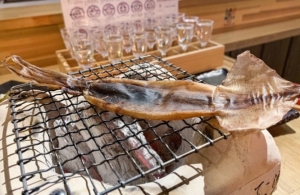 I recommend broiled dried fish. You can eat squid, octopus, shrimp, kawahagi, and ray fin grilled over charcoal as you like while eating them. Of course, it goes well with Japanese sake.♡
For more information
The House of KI NO BI
I recommend this place for "I want to meet a new attraction of alcohol!", about a 5 minute walk from Kyoto Shiyakusho-mae Station on the Tozai Subway Line.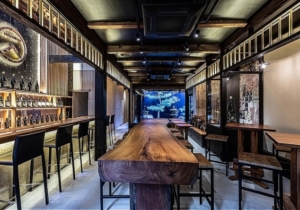 This is a shop directly managed by Kyoto Distillery which manufactures craft gin Kinobi released by Kyoto Distillery in 2016.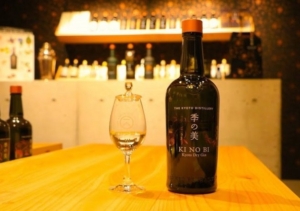 Craft gin is made with a strong commitment to ingredients, manufacturing method and production area. The herbs and spices used are also unique.
Kinobi is flavored with gyokuro (refined green tea), yuzu (Japanese citron), Japanese cypress and sansho (Japanese pepper), and is a superb item which you can fully feel the charm of Japan made with underground water of Fushimi.☆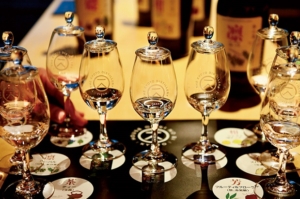 Why don't you enjoy it elegantly in a remodeled machiya over 100 years old?
You can participate in the gin tasting and branding seminar by advance reservation. There is also a VR tour where you can learn about the history and types of gin and Kinobi.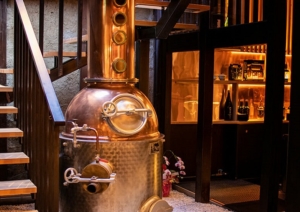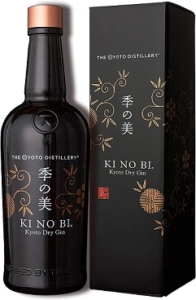 KINOBI Kyoto Dry Jin 45°
>>See with Amazon

>>See with Rakuten

At the bar on the first floor, you can enjoy cocktails made with Kinobi such as martinis and gin and tonic, as well as obanzai snacks. There is also a drink and compare set of gin. It is nice to be able to enjoy the high quality Kinobi little by little.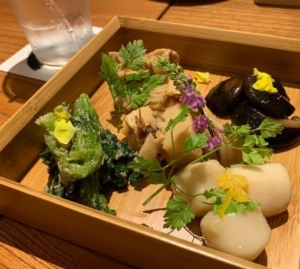 You can get limited gin and original goods that can only be bought here at the shop, so please stop by.
For more information
SPRING VALLEY BREWERY Kyoto
This is a 100 year-old renovated machiya restaurant with a Kyoto-like atmosphere. It is a 5 minute walk from Kawaramachi Station on the Hankyu Railway Kyoto Line.
There is a craft beer brewery next to it, so you can enjoy freshly made beer.*:・゚✧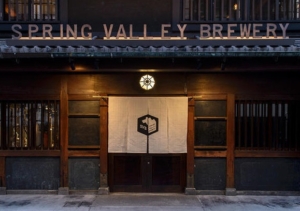 The recommended Pairing Set comes with 6 kinds of beer and a snack that matches each of them, which is a good value set. If you like sweets, you can also order Sweet Pairing Set that includes a special macaron and beer.♪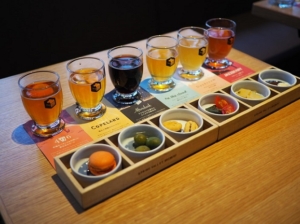 They also have various Japanese snacks such as "Bagna Cauda" where you can enjoy Kyoto vegetables with miso sauce and "Yuba and Crab Miso Gratin" that goes well with beer. Let's relax and enjoy it with beer in a quiet machiya.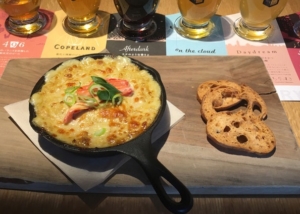 Inside, you can see the craft beer brewery through the glass window. If you have a freshly made beer while looking at it, you will surely feel better.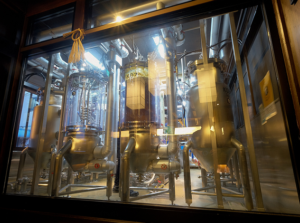 There are seasonal beers, so you can enjoy a new encounter every time you visit!
For more information
Kizakura Fushimigura
The best place for sake in Kyoto is Fushimi. If you get off at Momoyamagoryo-mae Station on the Kintetsu Kyoto Line, which is a little over 10 minutes by train from Kyoto Station, you can see the sake town lined with old sake breweries.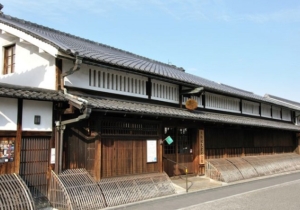 Among them, I recommend Fushimigura which is the factory of Kizakura, a Japanese sake manufacturer famous for Kappa's commercial. Surprisingly, you can visit the brewery of sake and beer at the same time.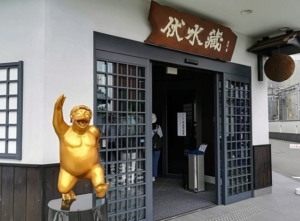 It is a 5-story building, and the second floor is a local beer brewery. The sight of all the brewing tanks lined up is amazing! Delicious local beer is made here.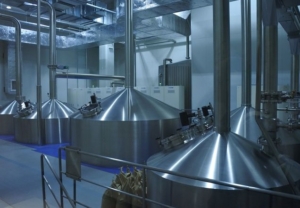 On the fifth floor, you can learn about the process of sake brewing with exhibits and images, and you can also visit the malt making room, which is the key to sake.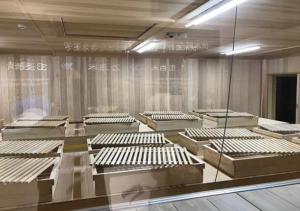 There is no doubt that your spirit will be excited by the precious sight spreading behind the glass window.(⓿_⓿)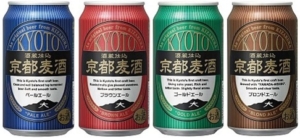 Kizakura Kyoto Beer
>>See with Amazon

>>See with Rakuten

After enjoying the tour, it's finally the drinking time you can't wait. Moisten your throat with freshly brewed Kyoto Beer at the restaurant attached to the factory!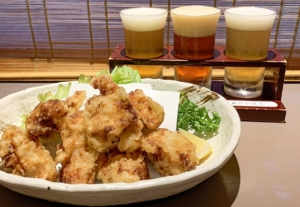 There is also a drink and compare set where you can have 9 kinds of Japanese sake at once. Why don't you look for your favorite?
For more information
Tasuki ShinPuhKan
This is recommended for women who like alcohol but also want to eat sweets. It is located on the first floor of ShinPuhKan, a retro complex directly connected to Kyoto Municipal Subway Karasuma Oike Station.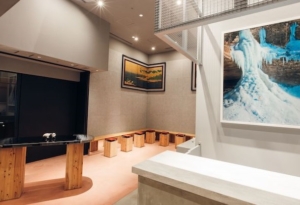 Surprisingly, you can enjoy sake shaved ice called Sake-gori here.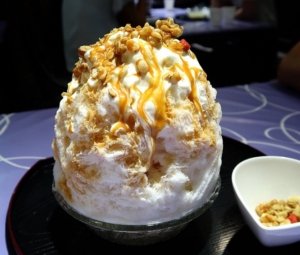 In fact, this is a takeout shop run by Tasuki, a famous shaved ice shop in Gion.
The Gion store is so popular that you have to wait for 3 hours even on weekdays, but you can buy it relatively smoothly at the ShinPuhKan store.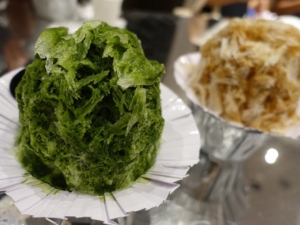 Even though it is specialized in takeout, there is a small eating space in the shop, and you can have shaved ice there.(╹ڡ╹ )
Sake-gori also has seasonal menu such as cassis orange flavor. The combination menu of sweets and sake tastes unforgettable once you eat it.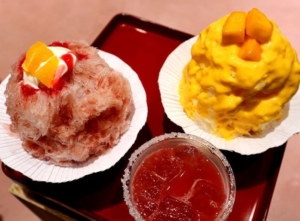 You can also enjoy Japanese cocktails such as Matcha Gin Milk and the seasonally limited Watermelon Salty Dog.
For more information
Matsuo Taisha Shrine
Speaking of the god of sake in Kyoto, it is this shrine. It's very close to Matsuo-taisha Station on the Hankyu Arashiyama Line.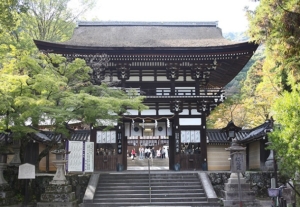 It is an old shrine worshipped by sake brewers all over the country, and it is said that the sacred water of the sacred spring Kamenoi in the precincts will not spoil if it is mixed during brewing.
It is said that if you drink it again, you will live a long life.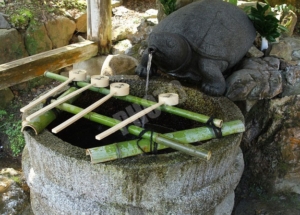 There are many sake barrels dedicated to the shrine in the precincts, and it is a popular photo spot. Why don't you look for your favorite brand?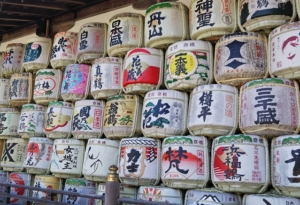 By the way, at Matsuo-taisha Shrine, you shoot an arrow at a barrel with a bow, and you can see your fortune from the barrel you shot. It's an active and valuable experience, so why don't you try it?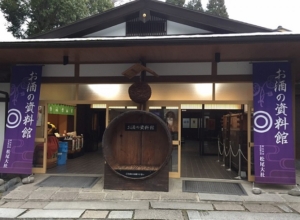 The Sake Museum in the precincts is a must-see for sake lovers. First, let's take a commemorative photo with the big sake barrel at the entrance.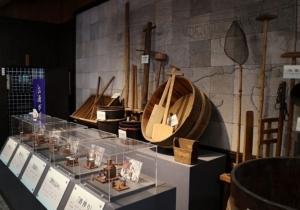 If you go inside, you can learn about the relationship between Matsuo Taisha and sake, and you can also see traditional methods and tools of sake brewing. It's free, so you can enjoy it easily.♪
For more information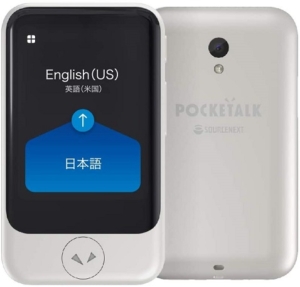 High-performance translator POCKETALK S

There are many things to see in Kyoto, such as shrines and temples and the Japanese scenery of an ancient capital, but there are also many places where you can enjoy drinking.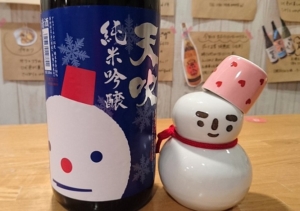 When you want to relax and enjoy the taste of sake, why don't you take a trip to visit sake bars with your close friends?
You will discover a new charm of Kyoto!
NIPPONIA HOTEL Nara – Sake Brewery Renovation 🍶
(Visited 229 times, 7 visits today)
---