Japan's Top 9 Deliverable Sweets 🍰
♥Posted by Erina♥
Recently, because of the COVID-19 issue, it is difficult for people to travel or go out, so when it comes to family fun, I think many people eat sweets.
Handmade sweets and sweets from convenience stores are good, but why don't you order popular sweets from all over Japan once in a while?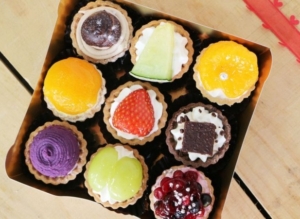 If you have local sweets made with lots of local specialties, you can feel as if you are traveling with the air of the destination!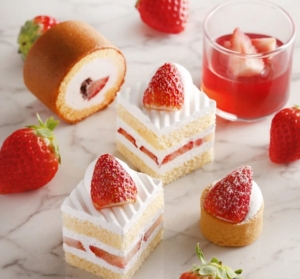 If you enjoy popular local sweets using local specialties such as matcha from Kyoto and Amaou strawberries from Fukuoka, your house will instantly transform into your travel destination!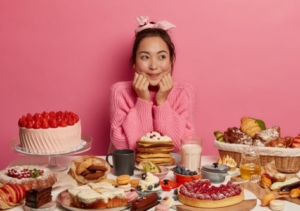 You can use the power of sweets to relieve stress and refresh yourself.♡
This time, I will introduce you carefully selected popular sweets from Hokkaido to Okinawa.
Let's eat them and enjoy a small trip at home!
Apple & Roses Tart made by Apple & Roses
Azumino in Nagano Prefecture is proud of its clean air and water. This sweet was born out of the desire to let people know the deliciousness of Shinshu apples that local farmers carefully grew.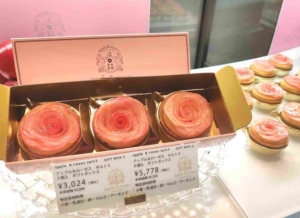 The apple rose shaped one by one by hand is impressive and beautiful. It's great for yourself or as a gift.♪
The inside of the tart is filled with apples so that you can enjoy plenty of them.
Thanks to the quick freezing technology and a specially developed tart crust, you can still enjoy the crispiness of apples and the crunchy texture of tarts as if they were freshly made.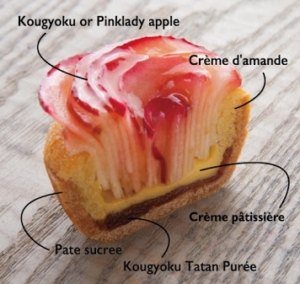 Arrange your tarts on a special plate, brew your favorite flavor of tea, and enjoy an elegant teatime as if you were in a highland cafe in Nagano.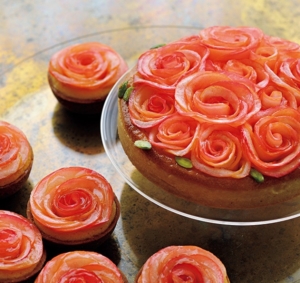 The rose tart will take you to Azumino plateau in full bloom. The clear air that makes you want to take a deep breath and the distant scenery of the Japanese Alps permeate your heart.*:・゚✧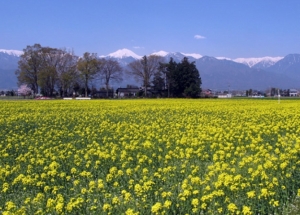 If you have the chance to visit Azumino, you should also drop by the main store of Apple & Roses. There is an elegant tea salon, and you can enjoy scones and afternoon tea set by reservation.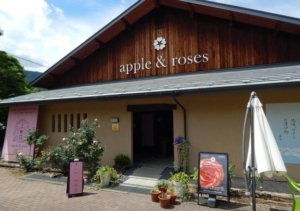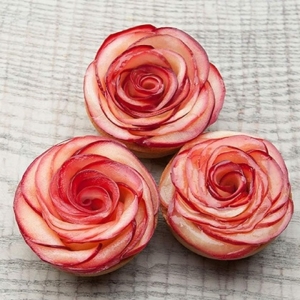 Apple & Roses Tart S
>>See with Rakuten

>>See with Amazon

S

apporo Catalana made by Mireica
Dairy farming is thriving in Hokkaido and there are plenty of high-quality sweets to choose from. Mireica's "Sapporo Catalana", which is popular in the souvenir shops at New Chitose Airport, uses fresh, additive-free fresh cream produced in Hokkaido.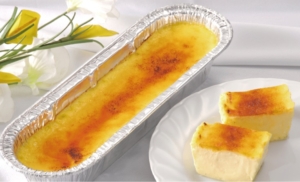 Sapporo Catalana
When the half-thawed, crisp, cold cream melts in your mouth, you'll feel happy with the gorgeous aroma of the vanilla beans.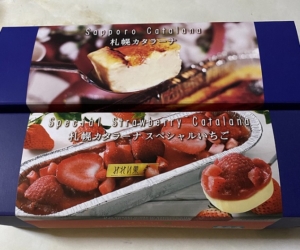 Another popular sweet from Mireica is "Basque cheesecake". It is baked with plenty of fresh cream and cream cheese from Hokkaido. It's fluffy and everyone will be addicted to it.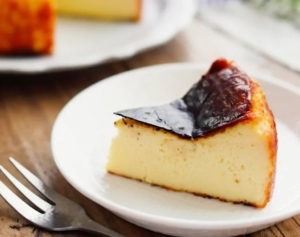 Basque cheesecake
Why not spend a blissful snack time with rich and creamy sweets unique to Hokkaido?
When you try the rich sweets of Hokkaido, think of the vast north land and sky.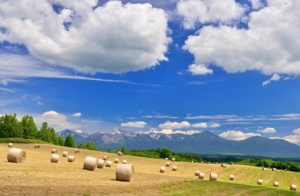 Driving along the straight road along the meadow, you arrived at a farm where animals live comfortably.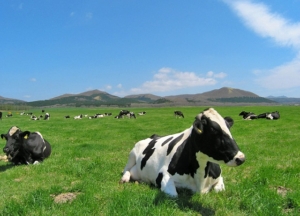 From milking cows to riding a horse under the blue sky, you'll begin your journey to Hokkaido to liberate your mind and feel surrounded by nature.♪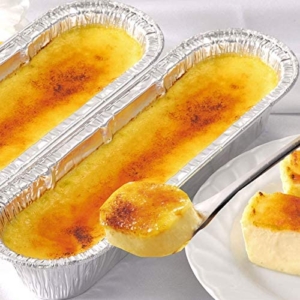 Sapporo Catalana
>>See with Rakuten

>>See with Amazon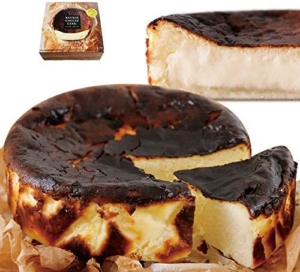 Basque Cheesecake
>>See with Rakuten

>>See with Amazon

Uji Matcha Daifuku made by Itohkyuemon
This is a long-established tea house that has opened a shop in Uji, Kyoto for about 200 years. "Uji Matcha Daifuku" is a sweet made by such a tea house lavishly using freshly ground Uji matcha (green tea).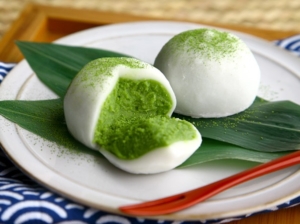 Originally, matcha is weak against heat, but the color and aroma of matcha are brought out to the maximum by the skillful heat and mixing method of the craftsman.
Anko (red bean paste) is a blend of Uji matcha, Wasanbon sugar and cream. Rich matcha flavor spreads in your mouth with cream.(╹ڡ╹ )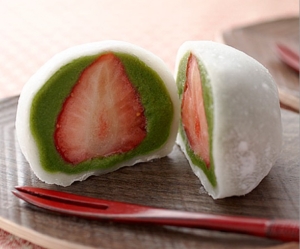 Daifuku dough contains a lot of air to keep fluffy texture even when cooled.
Because it is a long-established tea house in Uji, the home of matcha, even one daifuku is packed with many ideas for enjoying matcha.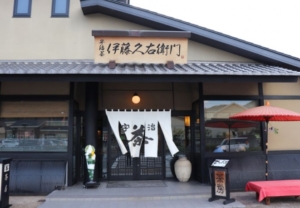 Please feel the ingenuity of the rich but Kyoto-like delicate taste carefully one by one.
Please imagine the greenery of Kyoto while enjoying daifuku with beautiful dark green.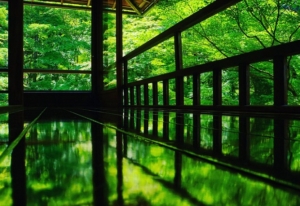 Ruriko-in Temple
In Kyoto, there are many temples where you can see breathtaking green scenery, such as Ruriko-in Temple famous for its green maple trees and Saiho-ji Temple famous for its beautiful moss.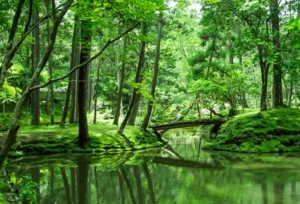 Saiho-ji Temple
Green is said to have the effect of calming and relaxing the mind. Feel the healing power of such colors and have a relaxing time.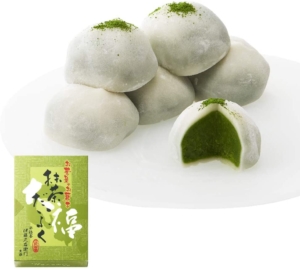 Uji Matcha Daifuku
>>See with Rakuten

>>See with Amazon

Sinkai Purin made by Mumazu Deep Sea Pudding Studio
Numazu in Shizuoka Prefecture faces Suruga Bay, Japan's deepest bay, and is also famous for having Japan's only aquarium for deep-sea fish. Numazu's specialty is "Sinkai Prin".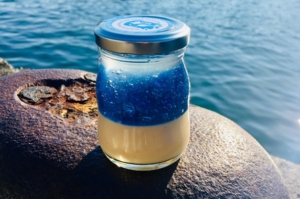 The blue layer in the small bottle is so beautiful that you will feel it is a waste to eat.
The blue layer that bothers me is the Ramune (like lemonade) flavor gelee. Pudding and Ramune soda is a strange combination, but when you put them in your mouth together, the taste spreads like soda float.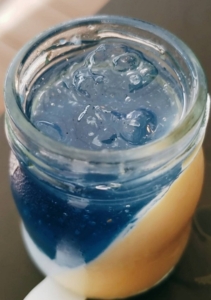 The moment you put it in your mouth, the sight of the blue sea and the white sand beach will come to mind, and you will be able to go back to the happy summer vacation when you were a child.♪(´▽`)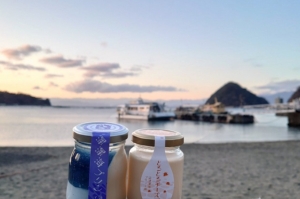 Mumazu Deep Sea Pudding Studio, which sells these sweets, is in an excellent location right in front of Suruga Bay.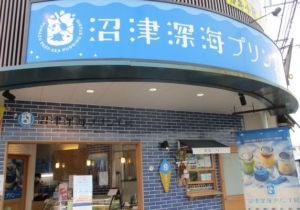 "When I can travel, I want to buy a Sinkai Prin and take a walk on the beach with my friends and lovers …♪" You can imagine.
Numazu Port is also famous for the unloading of sakura shrimp and raw whitebait.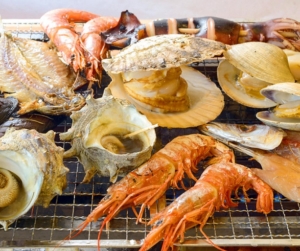 There are many restaurants where you can eat freshly caught seafood nearby, and I recommend the Numazu eating tour.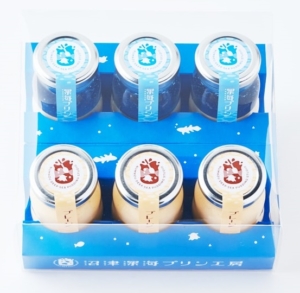 Sinkai Purin
Kami-fusen made by Takagiya
Kanazawa is a city filled with spots that tickle the hearts of maidens, such as old streets and stylish Japanese goods stores.
One of Kanazawa's most popular sweets is the Japanese confectionery "Kami-fusen".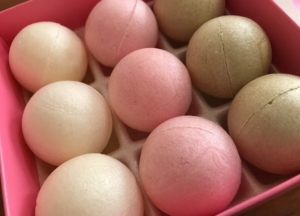 The moment you actually see this, your heart will flutter.
When you break a round sweet, there is a Japanese jelly with a crisp texture. Red is grape flavor, yellow is lemon flavor, and so on. It depends on the color.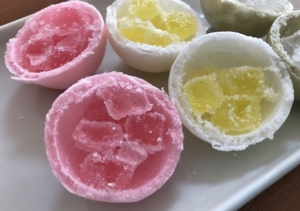 Green tea goes well with Kami-fusen which is elegant in gentle sweetness. Please enjoy a relaxing snack time like you are at a tea house in Kanazawa.( *︾▽︾)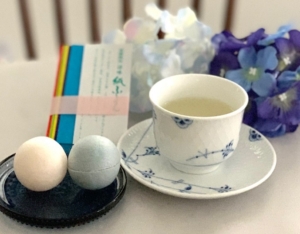 Imagine yourself eating these sweets at a Japanese cafe in Higashi Chaya District lined with tasteful merchant houses.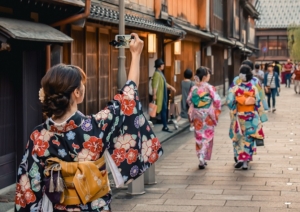 After that, you will want to walk around the alleys in kimono or experience Kanazawa's traditional art of gold leaf work… You will want to go on a trip to look for something retro and cute in Kanazawa.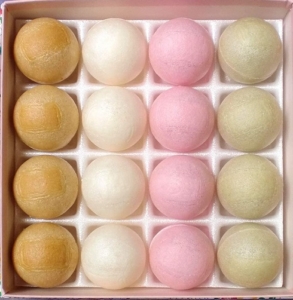 Kami-fusen
>>See with Rakuten

>>See with Amazon

Bin Cheese made by Ito King
Fukuoka Prefecture is famous for its strawberry brand "Amao".
"Bin Cheese" is a cheesecake developed by Ito Kingu who knew all about strawberries.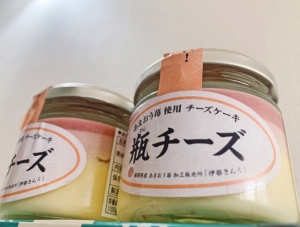 Ito Kingu is a strawberry cultivation professional who owns the company's Amaou farm and researches the variety. Don't you care about the cheesecake with Amaou which a professional says "No one else can make it!"?
In the bottle, there are 3 layers of Amaou cheesecake with different texture and manufacturing method. Scoop 3 layers with a spoon and eat it.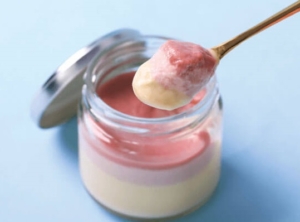 The sweetness of the sweet strawberries, the smoothness of the cheese and the creaminess will melt in your mouth and it is so delicious that you will be fascinated.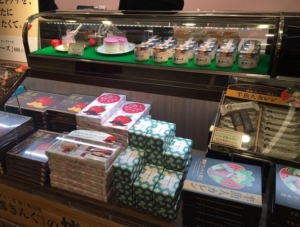 It is difficult to go to Fukuoka and eat, but you can buy Amaou sweets online right now.
Dazaifu Tenmangu Shrine in Fukuoka Prefecture has been worshipped by people for more than 1000 years.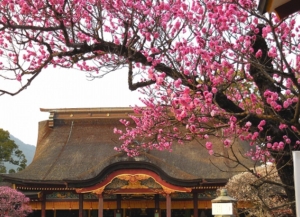 The large premises are full of greenery and plum blossoms bloom depending on the season. Let's spend a quiet time stamping the gravel on the approach to the main shrine.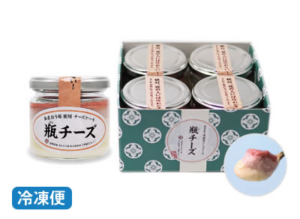 Bin Cheese
Haniwa Purin of Sakai City, Osaka
Sakai City in Osaka Prefecture is a city with a tumulus registered as a World Heritage Site. The cups decorated with such Sakai City mascot characters are filled with authentic homemade pudding baked at low temperatures.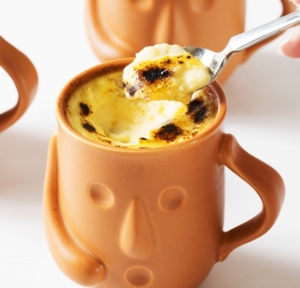 Haniwa Purin
The 4-pack is in a box designed with a keyhole-shaped mound in Sakai city. If you receive a box like this at home, it will make you feel relaxed.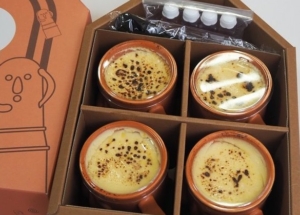 The finished cup can be used as a container or planter.♪
Haniwa was born in Nintoku Tenno-ryo, a World Heritage Site in Sakai City. It is one of the world's three major tombs along with the pyramid of King Khufu and the tomb of the first emperor of the Qin dynasty.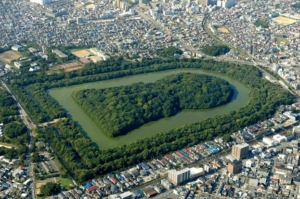 There are a lot of unique cafes and variety stores with Kofun and Haniwa motifs around, so it's fun to visit them if you have a chance.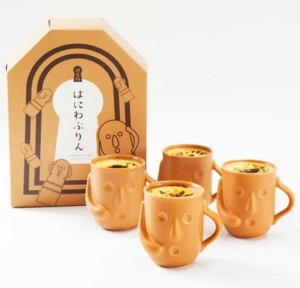 Haniwa Purin
>>See with Rakuten

Setouchi Lemon Cake made by La Famille
Sweets that look like lemons are made with plenty of juice and peels from the Seto Inland Sea that was grown in the sun.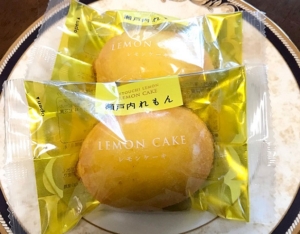 Moist texture and fresh fragrance will last longer. The secret to the sweetness that melts in your mouth is the rare sugar from Kagawa Prefecture.
The crunchy texture of the lemon chocolate on top is fun too.(≧∇≦)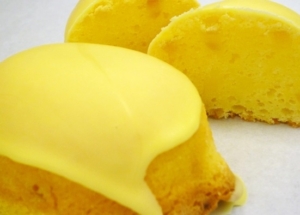 Each item is individually wrapped and lasts for about a month, so it is also suitable as a gift. The refreshing iced tea goes well with the fragrant lemon cake. It will be a refreshing time to feel the wind of Seto Inland Sea.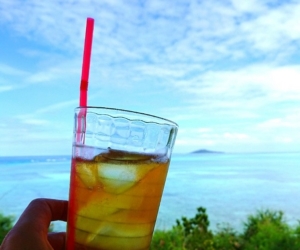 Setouchi, which produces fragrant lemons, is characterized by its mild climate.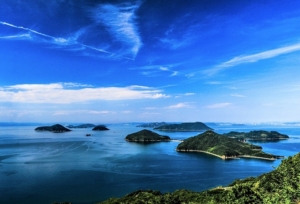 Naoshima, famous for its art, and Shodoshima Island, one of Japan's leading olive producing areas, are floating in the Seto Inland Sea.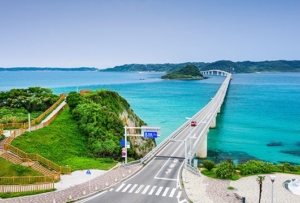 Surrounded by the Shikoku and Chugoku regions, the sea is very calm. It's nice to enjoy cycling leisurely while enjoying the scenery along the sea. It is a place you want to visit when you feel tired from busy daily life.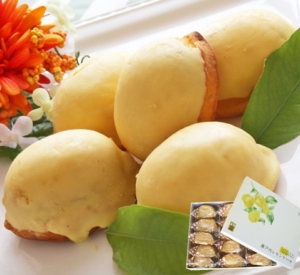 Setouchi Lemon Cake
>>See with Rakuten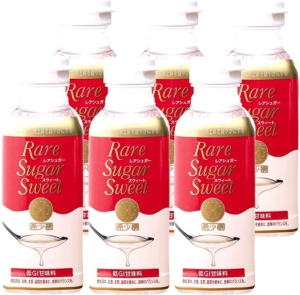 Rare Sugar
>>See with Amazon

Yanbaru Gelato of Okinawa Prefecture
Okinawan sweets using tropical fruits are popular. The sweets were developed with the aim of being as tasty as Okinawan fruit.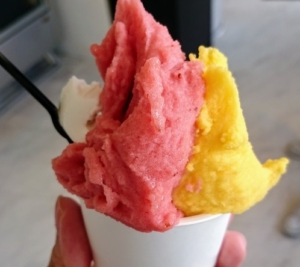 Okinawa mango, Iejima red sweet potato, Nakijin watermelon and other rare flavors unique to Okinawa are available.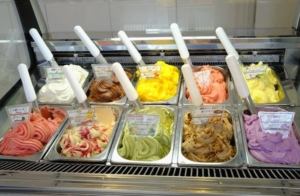 I recommend the "Maestro Choice" set that was selected from the gelato contest. The standard milk ice cream is made with Miyahira milk from Okinawa and attention is paid to the details.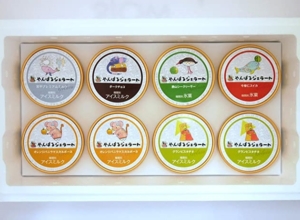 Maestro Choice
It comes in 8 pieces, so you can eat it by yourself every day and feel like a long vacation, or you can share it with your friends and feel like going on a family trip.♪
Please close your eyes while tasting gelato and imagine the clear sea of Okinawa.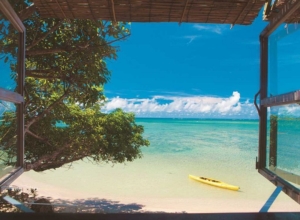 After enjoying a lot of activities in the sparkling ocean, why not take a break at a stylish cafe? Cool down your flushed body with fruity gelato … the situation comes to mind.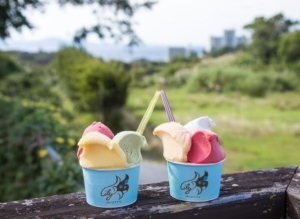 Okinawa is a warm place throughout the year. You can enjoy a terrace cafe where you can see the ocean whenever you go.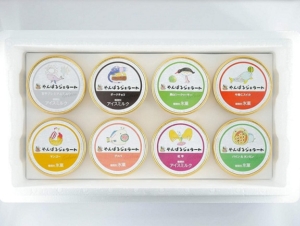 Yanbaru Gelato
>>See with Rakuten

>>See with Amazon

If you can't go on a trip, order local sweets made with local specialties from all over the country online and enjoy the feeling of traveling at home.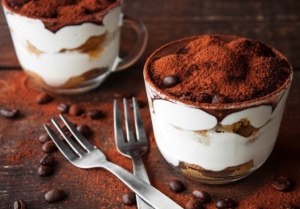 When the sweets arrive, place them on your favorite plate and make tea or coffee … the mannerism of your home will be something special.♪ When you can travel, visit the birthplace of the sweets!
A Cheap Way to Stay at a Luxury Hotel in Okinawa 🌺
(Visited 388 times, 1 visits today)
---