Kyoto Cacao ∞ Magic Raw Chocolate 💗
♥Posted by Misato♥
There are many temples and shrines, and Kyoto is popular for women's trips where you can enjoy delicious food and sweets.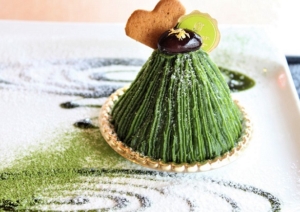 In Kyoto, there are many shops that tickle girls' hearts. Japanese sundries and sweets are all wonderful and you will be attracted to them.
♪♪♪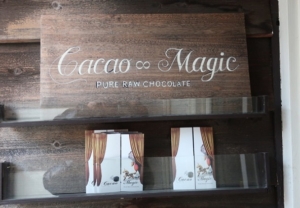 For one thing, do you know that you can get chocolate that is different from usual?
About a six minute walk from Ginkakuji, Cacao Magic offers raw chocolate without roasted cacao beans.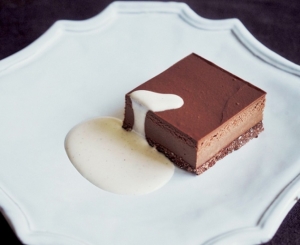 Why don't you get it as a reward for yourself or as a souvenir for someone special?
What is Raw Chocolate?
Raw chocolate is made from unroasted cacao at temperatures below 45 degrees Celsius without emulsifiers or white sugar.
Compared to general chocolate, it is less sticky in the mouth and has a refreshing aftertaste.
Since it is made without adding heat, you can directly feel the original flavor of cacao.
Recently, the number of shops selling raw chocolate has gradually increased, but there are not so many shops because it takes time and effort to make it.
About Cacao Magic
Cacao Magic is a chocolate-colored exterior near Ginkakuji.
They sell raw chocolates using coconut sugar. Coconut sugar is characterized by its gentle sweetness compared to normal sugar.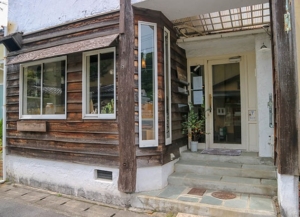 During normal business hours, you can only take out chocolates and you cannot taste them in the shop. There are days you can use it as a cafe, so I will introduce it later.
*★,°*:.☆
Variety of Raw Chocolate
Here's what you can buy at Cacao Magic. Please choose for yourself and for your friends.
Bean to Bar Tablet "Magic"
Bean to Bar Tablet "Magic" is a chocolate bar and comes in a box.
You can taste cacao purely. It has a simple sweetness, so you can eat it easily.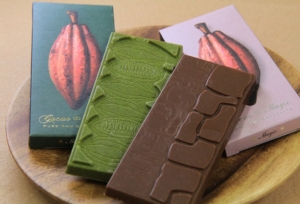 Raw Chocolate Bonbon Chocolat
Raw Chocolate Bonbon Chocolat is recommended for beginners. This is a smooth chocolate that you can enjoy various flavors.
It comes in a box, so it's perfect as a gift.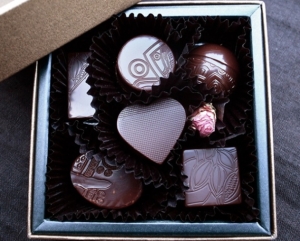 There are cinnamon and raspberry, and there are also unique flavors such as five spices and maca. Let's compare the tastes and find your favorite.♪
Raw Chocolate Asazumi Buddha
It is a dark chocolate with a basic taste containing hemp charcoal.
The characteristic is its shape. Surprisingly, it has the shape of Buddha's face.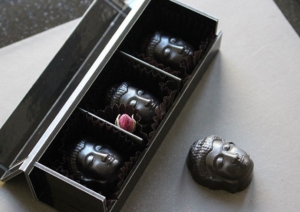 This raw chocolate makes you feel grateful when you eat it.
About Cacao Magic Cafe
Cacao Magic operates cafes on an irregular basis during tourist seasons such as cherry blossoms and autumn leaves. You can eat sweets made with raw chocolate at the cafe.♡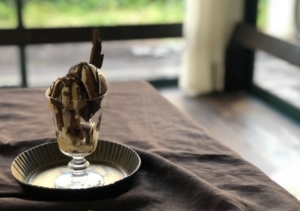 They have chocolate drinks, chocolate tarts and chocolate parfaits. All of them are basically raw chocolate, so you can enjoy the strong flavor of cacao.
The business period is announced on the shop's website. If you want to go, don't forget to check it. >>CAFE
*As of November 2021, the cafe was temporarily closed (takeout only).
You can learn how to make it!
Cacao Magic is holding a course to learn about cacao and to train chocolatiers for raw chocolate.
It seems to be popular among those who want to become professionals, those who want to open up a new world, and those who want to acquire skills for self-realization.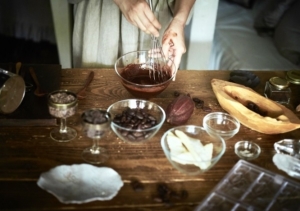 It is a course in which a small number of people can learn from the basics so that even beginners can understand.
If you are interested, please contact the shop. >>SCHOOL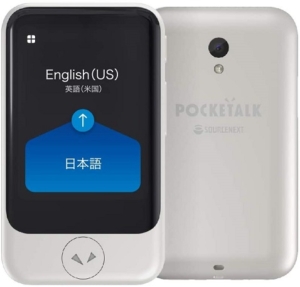 High-performance translator POCKETALK S

If you don't know Cacao Magic's raw chocolate, you'll be surprised.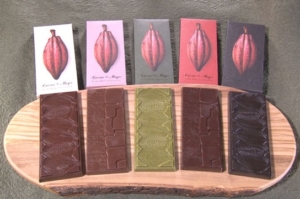 If you are thinking about souvenirs for your trip to Kyoto, why don't you try a chocolate that is a little different from usual?
Your reputation may go up as a souvenir of a higher rank.♪(´▽`)
For more information
Japan's Top 9 Deliverable Sweets 🍰
(Visited 79 times, 6 visits today)
---