Enjoy a First-class Bus Trip with WILLER EXPRESS 🚌
♥Posted by Satomi♥
The express bus fare is cheap, but don't you have an image that "be cramped and tired" compared to airplane and Shinkansen?
However, WILLER EXPRESS is a hot express bus that operates not only for comfort but also with the concept of "enjoy traveling" which is important for travel.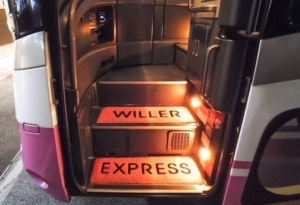 How can I enjoy traveling? What route does it take? I would like to introduce you the charm along with your question.
What is WILLER EXPRESS?
The buses of the WILLER EXPRESS group are wrapped in cute pink, which is also the secret of their popularity among women.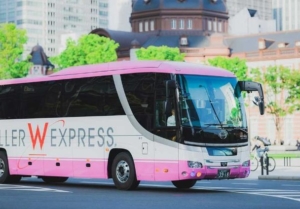 Of course, it's not only cute, but there are also 150 routes in major cities such as Tokyo, Yokohama, Nagoya, Kanazawa, Osaka, Kyoto, Fukuoka and Sendai, and 880 buses a day.
Thanks to the development of an original seat that reflects the opinions of users and thorough safety efforts, more than 2.4 million people use this service every year!
What routes are there?
It connects the major cities of Tokyo, Osaka and Nagoya, as well as local cities with them. The cheapest route between Tokyo and Nagano is reasonably priced from 1300 yen one way. It costs 7810 yen by Shinkansen.
Willer Bus Terminal Information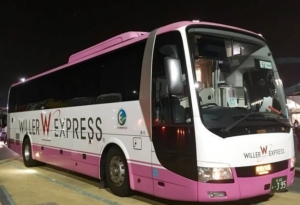 Other plans include a senior citizen discount program for 55 years or older, a shuttle bus to Narita Airport, and tours to Fuji-Q Highland and Universal Studios Japan.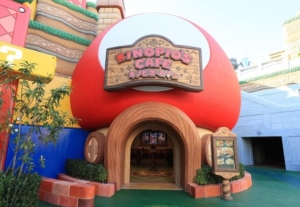 Universal Studios Japan
And I especially recommend the plan that includes the bus fare and the accommodation fee.
For example, you can choose a round trip bus from Tokyo to Osaka with accommodation from 11000 yen. With this, you can easily go to USJ from Tokyo.♪
You can choose the seat type♡
RELAX is a popular 4-row seat made based on customers' voices. The maximum reclining angle is 140 degrees and the seat width is 44 centimeters.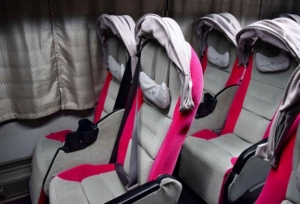 The design is suitable for sleeping while moving. Every seat has a footrest and a neck holder. In addition, cushions are used for the backrest, seat surface and waist. Of course, there is an outlet for charging.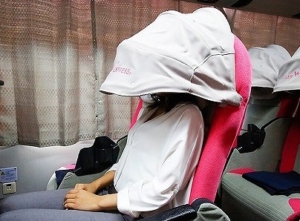 And there is another reason why it is so popular. It is that each seat has a hood called canopy. You can lower this hood when you sleep, so you can have a relaxing time just like moving in a stroller.
3 individual seats in a row "COMODO"
COMODO adopts a sheet type independent of 3 rows. It has up to 140 degree electric reclining, a seat width of 55 cm, a leg rest that can rest not only your feet but also your calves, a movable neck holder and a retractable table.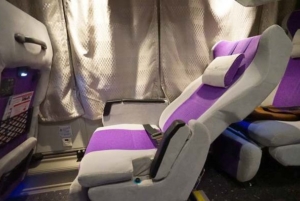 There are curtains on each seat to block the space between seats. You can have a relaxing time like your living room without worrying about the surroundings.(¬_¬ )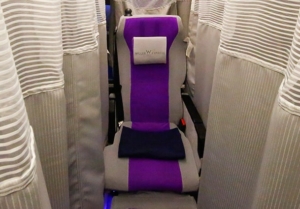 In addition, each seat has its own luggage storage, so you can enjoy the trip with your feet relaxed.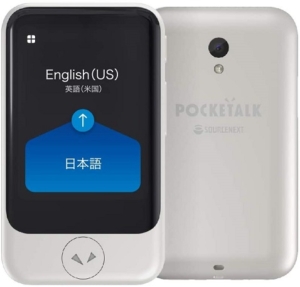 High-performance translator POCKETALK S

3 seats in a row "REBORN"
REBORN is a more comfortable bus to sleep in. The width of the shell type seat is 59 centimeters and the electric reclining is up to 156 degrees. You can stretch your legs to the footrest and leg rest.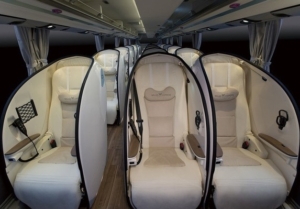 Of course, each seat has its own luggage storage. In addition, the 18 seat bus is designed for optimal noise control and brightness for sleeping, and the brightness is gradually adjusted at bedtime.( *︾▽︾)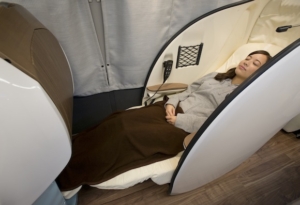 *Depending on the type of seat, the operating route changes a little.
What's the fare for each?
Of course, the fare is different depending on the type of seat.
For example, in the case of traveling from the Tokyo/Kawasaki/Chiba metropolitan area to Keihanshin (Osaka/Kyoto/Kobe/Shiga/Wakayama) area (one way per adult): RELAX is from 3,500 yen, COMODO is from 4,900 yen and REBORN is from 6,500 yen. (April 2021)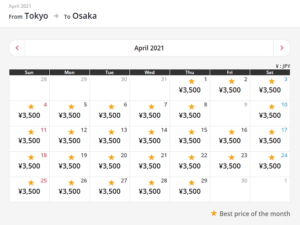 Highway Bus Search with Willer
Compared to Shinkansen and airplanes, it is good for your wallet. From affordable travel to extravagant travel, you can choose classes to suit your budget.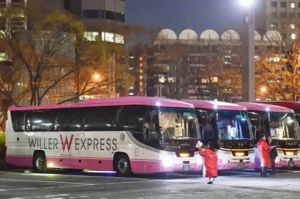 Since it is a very popular express bus, it is difficult to make a reservation during consecutive holidays, but there are also reasonable fare plans if you make a reservation early or move the schedule a little. Please check it as soon as possible.
WILLER EXPRESS is an express bus that is currently attracting a lot of attention, but they are pursuing an environment where you can enjoy traveling in a relaxed manner at a reasonable price.♪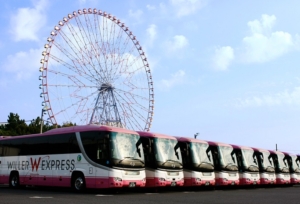 If you take the time to travel in a comfortable first-class seat, you'll see a different view.
Next time, why don't you use WILLER EXPRESS and enjoy a reasonable trip?
#reasonable  #train_trip  #high_quality
8 Items That Will Make Your Trip on the Shinkansen Fun 🎵
(Visited 735 times, 15 visits today)
---