7 Inns in Gion, Kyoto, Perfect for Traveling Alone 👘
♥Posted by Erika♥
There are many famous shrines and temples in the Gion and Higashiyama areas of Kyoto, so you can feel the history and enjoy it even if you travel alone.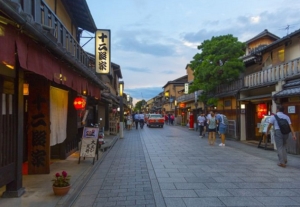 Hanamikoji-dori Street is lined with traditional teahouses, and if the timing is right, you will have a chance to meet Maiko.
Walking along a stone-paved path or smacking at a gourmet restaurant in Kyoto … It's a great place for girls to travel alone.♪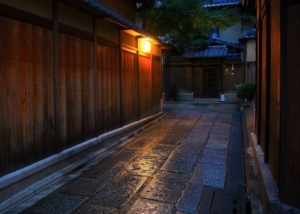 Why don't you stay at a nice hotel after sightseeing? Enjoy a tasteful trip and heal your tired heart.
If you travel alone and enjoy the relaxing atmosphere of the room and the delicious food, it will be a precious time to reflect on yourself!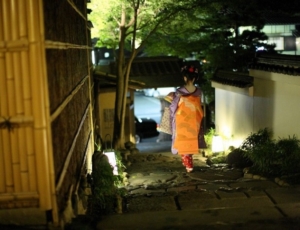 I would like to introduce you to a hotel in Gion where you can stay comfortably even by yourself.
Kyoto Ryokan SAKANOUE

This is a ryokan located on an alley from Yasaka Shrine. Although it is close to the busy Gion, it is located in a place where you can feel a calm Kyoto atmosphere.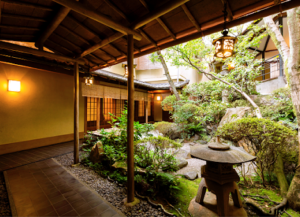 The inside of the building is full of the charm of Japanese architecture, and the wonderful furnishings such as flower vases and hanging scrolls in the room make you feel relaxed.
You can spend a relaxing time in the high-quality Japanese space where you can feel the good old days of Kyoto.(❁´◡`❁)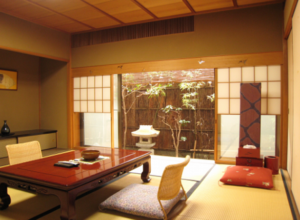 The cuisine that you can feel the four seasons of Kyoto is popular as it uses lots of seasonal Kyoto vegetables. It has an elegant taste and you can enjoy the taste of the ingredients themselves.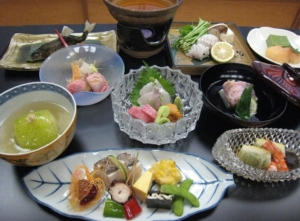 The hospitality of the staff is meticulous and you can spend a heart-warming time.♥
Kyoto Ryokan SAKANOUE
Gion Oyado Kikutani

This is a new inn opened in 2019. It is located in the middle of Gion and a good location where you can walk to Kodaiji Temple and Yasaka Shrine in about 5 minutes. It is a perfect location for exploring the Higashiyama area.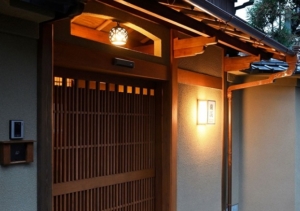 The rooms made of pure Japanese style Sukiya-zukuri are clean and spacious. It has a high quality atmosphere with stylish accessories and flowers.
It is close to a tourist spot with many people, but you can spend a quiet and relaxing time in the inn.( *︾▽︾)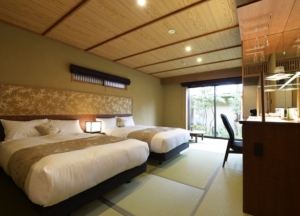 Every room has a cypress bath and an Aqua Terrarium. You can feel that they are particular about amenities such as shampoo. Soothe away the tiredness of your trip while soaking in the scent of cypress and warm bathtub.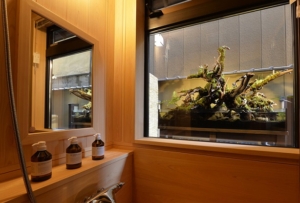 The Aqua Terrarium will bring out the unique atmosphere of Kyoto even more.
Gion Oyado Kikutani
Rinn Gion Kenninji

This hotel is located about 5 minutes on foot from Gion-shijo Station, and there is a plan where you can stay without 1 person for about 9,000 yen, which is very reasonable for a hotel in Gion.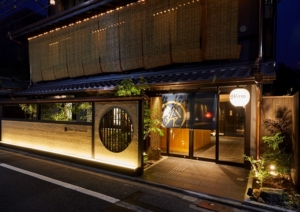 Passing through the fantastic entrance with a bamboo forest motif, you will find a quiet and relaxing Japanese modern space.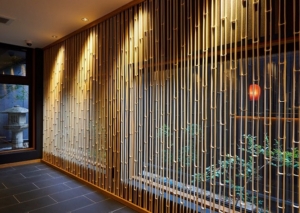 The guest rooms have a traditional atmosphere typical of Kyoto, but you will feel comfortable. It is very beautiful and the location is good, and the good cost performance is attractive.♪(´▽`)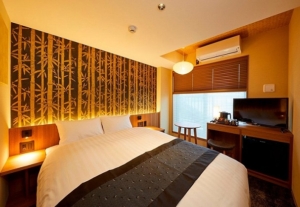 There are Rinn's original teas and coffees in the guest room, so take a break when you arrive at the hotel.
Rinn Gion Kenninji
Kyoto Higashiyamasou

This is about a 5 minute walk to Kiyomizudera Temple, with Yasaka-no-to Pagoda nearby, a perfect location for exploring Higashiyama.
There is also a special rate plan of about 8,000 yen for 1 person. This is an inn with a lot of repeat guests with their attentive hospitality.*:・゚✧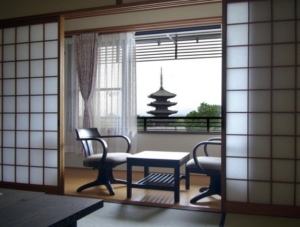 Let's go to the bath house through the corridor called Miyabi-koji, which has a motif of a Kyo-machiya alley. There are 2 kinds of bath, a rock bath and a stone bath where a waterfall flows into the bathtub.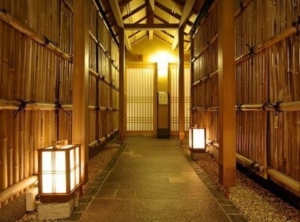 Miyabi-koji
The bath is clean and the temperature is suitable, and you can heal the fatigue of the trip comfortably.(≧∇≦)
Breakfast is Japanese style and various kinds of dishes are served little by little, and you can feel the beauty of each season.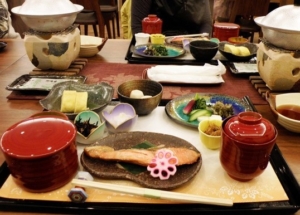 You'll feel happy from the start of the day with all the delicious tastes. I recommend a plan with breakfast.
Kyoto Higashiyamasou
Chion-in Wajun Kaikan

This is an inn run by Chion-in Temple. It has a natural location and the interior has a modern atmosphere. The guest rooms are spacious and clean, and you can spend a relaxing and quiet time.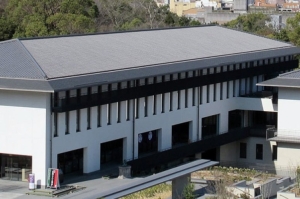 The large bath where you can stretch out your arms and legs and get warm is also attractive.
It is right next to Chion-in Temple, so you can easily participate in the night illumination in spring and autumn and the memorial service in the morning.☆*: .。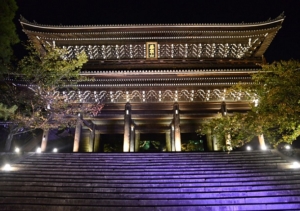 Adjacent to Maruyama Park and Yasaka Shrine, and within walking distance of Kodaiji and Kiyomizudera Temple, it is a perfect inn for those who want to see the surrounding area on foot.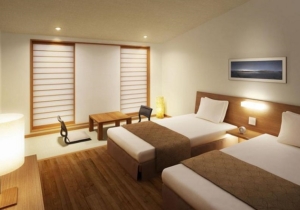 (ノ◕ヮ◕)ノ*:・゚✧
One of the attractions is not only the location and the atmosphere of the building, but also the delicious dishes using seasonal ingredients. You can experience Shojin Ryori (Buddhist cuisine) if you want.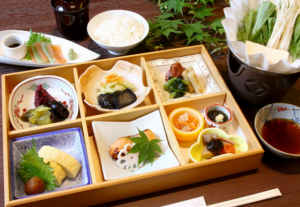 There are cafes and shops in the building, and you can use it whenever you want sweets or souvenirs.
Chion-in Wajun Kaikan
Gion Fukuzumi Ryokan

Located at the entrance of Gion, it is in a good location with walking access to Yasaka Shrine, Kiyomizu Temple and Kodaiji Temple.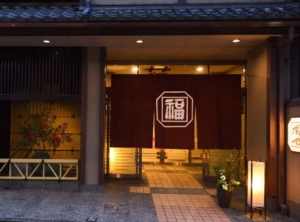 Chion-in Temple is right in front of the inn, so it feels good to visit there first thing in the morning. The room is a relaxing space where you can feel the warmth of the wood. The thoughtful service is wonderful, and you can stay comfortably even by yourself.( *︾▽︾)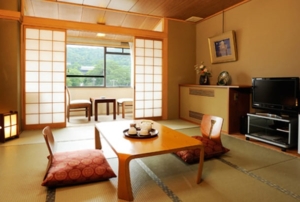 Since it was a Japanese restaurant at the time of establishment, the food is also the best. You can enjoy authentic Kyoto Kaiseki cuisine prepared using seasonal Kyoto vegetables.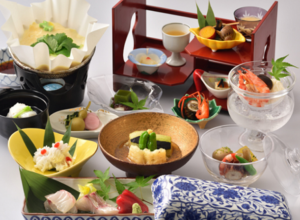 Inside the building and guest rooms are clean, the service is good, and you will want to stay again!
Gion Fukuzumi Ryokan
Kyoto Ryokan The Kinoe

This is a ryokan located in Gion where you can enjoy Kyoto Kaiseki cuisine and Kyoto taste. A convenient location, 1 minute walk to Kenninji Temple, 3 minutes to Yasaka Shrine, and 10 minutes to Shijo Kawaramachi.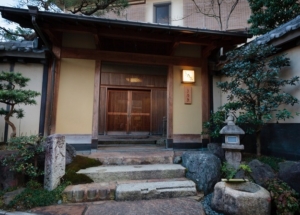 The room decorated with chic colors and tea flowers is full of Kyoto flavor. After a lot of walking and sightseeing, please relax in your room.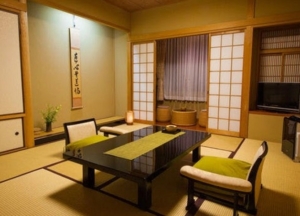 The Kaiseki cuisine made with carefully selected seasonal ingredients is also delicious. You can enjoy various elaborately colored items. They also serve fugu nabe and duck nabe, which is great in winter. Relax in the delicious Kyoto cuisine and peaceful Japanese space.♪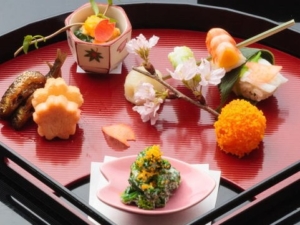 You can see the stone garden through the window. You will be comforted by the atmosphere of simple stone arrangement and moss.(★ ω ★)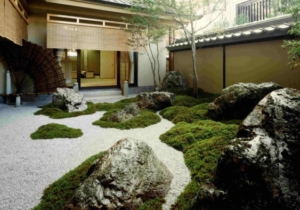 Kyoto Ryokan The Kinoe
If you go to Gion, why don't you stay at a nearby inn and fully enjoy the atmosphere of Kyoto?
If you spend a night in a comfortable Japanese space with the kind hospitality that is unique to the ancient capital Kyoto, you will surely be able to forget unpleasant things and feel positive.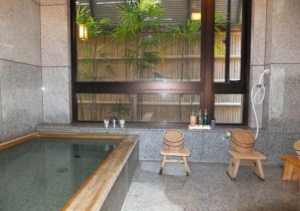 Please check the inn you are interested in and make it a nice Gion stay.♥
#luxury  #machiya  #night_view  #traditional
7 Places to Enjoy Sake and Local Beer in Kyoto 🥃
(Visited 105 times, 1 visits today)
---