What Are the Attractions of Osaka? – Must-See 🏯
♥Posted by Aya♥
Osaka is a popular tourist destination filled with attractions such as Universal Studios Japan, Osaka Castle, Osaka Aquarium Kaiyukan, Dotonbori, Shinsekai and Umeda.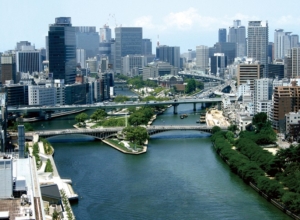 The center of sightseeing is Kita around Umeda and Minami around Shinsaibashi and Namba, but there are also sightseeing spots in the suburbs that are worth seeing.
I'll introduce you the information, points and features of each area before you travel in Osaka!
Kita and Minami
Osaka has many attractive tourist spots, but the two main areas are around Umeda and JR Osaka Station called Kita and Shinsaibashi, Namba and Dotonbori called Minami.
Kita Area
The Kita area is centered around Osaka Station and has commercial facilities such as Hanshin Department Store Umeda Main Store, Hankyu Department Store Umeda Main Store, Grand Front Osaka, and LUCUA Osaka making it perfect for shopping.(≧∇≦)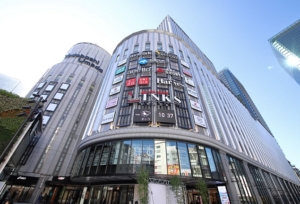 There are also many high-rise buildings, so the view of Osaka from the observatory is wonderful. I especially recommend the time that changes from evening to night. Don't forget to check out the night view sightseeing that you can enjoy only because you are staying.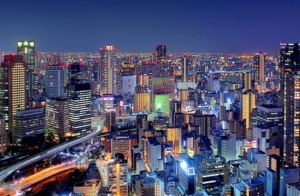 There are many hotels in the area, and it takes less than 5 minutes by train from Shin-Osaka Station, so it will be an area you will use at least once during your trip. You can use it in various ways such as buying souvenirs, having a meal or taking a break.
Minami Area
In the Minami area, there is Dotonbori, which is famous for its Glico sign, Namba, which has a sacred place for comedy Namba Grand Kagetsu, and Shinsaibashi, which has a youth town Amerikamura.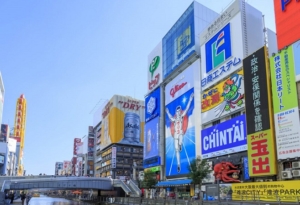 Dotonbori
Furthermore, there is Shinsekai to the south. This area is crowded with major tourist spots in Osaka, so you can enjoy the atmosphere of Osaka.
Foreign tourists will visit here first because of the good access from Kansai International Airport (KIX). This is a very accommodating area that fulfills all our greedy desires.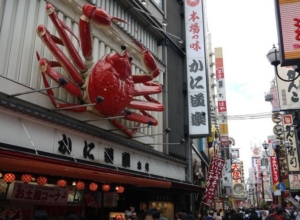 If you use Osaka Metro Midosuji Line (subway), you can go back and forth between the 2 areas of Kita and Minami in about 8 minutes. It's very easy to travel, so you can enjoy many sightseeing spots in a day.
By the way, Kita and Minami are common names of local people and not on the map. So please be careful. Kita means north and Minami means south.
A lot of attractions!
As there are many popular sightseeing spots in Osaka, the purpose varies from person to person. You can actively enjoy USJ, one of Japan's leading theme parks, and the famous Osaka Aquarium Kaiyukan where whale sharks swim in a huge aquarium.(⊙o⊙)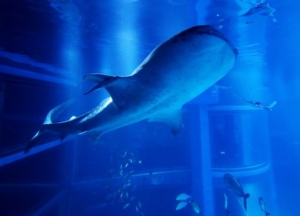 And you can experience deep Osaka in Sinsekai and experience the history of Osaka at Osaka Castle.
And speaking of Osaka, it is definitely gourmet! There are many foods you want to eat, such as kushikatsu, udon, long-established western food, retro teahouses, as well as typical Konamon such as takoyaki and okonomiyaki.(╹ڡ╹ )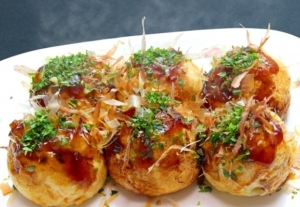 Why don't you forget all about dieting during your trip and fully enjoy Japan's leading gourmet town?
Not only is Osaka rich in entertainment, but there are also many spots where you can feel the history and tradition, such as the 1800 year-old Sumiyoshi Taisha Shrine.
There are also modern buildings, such as the works of Tadao Ando, a world-renowned architect from Osaka.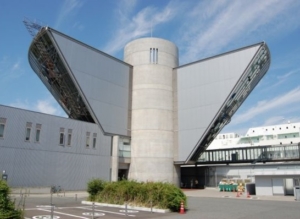 Universal City Station and Naniwabashi Station are designed by Mr. Ando. It is one way to enjoy not only sightseeing spots but also observing buildings.
Easy and convenient access
In addition to the Shinkansen, there are airports in the north and south of Osaka, and there are many expressway bus services, so it is a very accessible area. Choose the entrance depending on your departure and destination.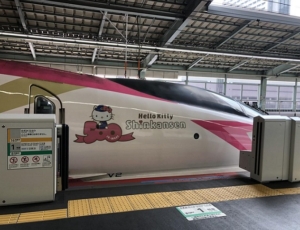 If you want to enjoy Osaka City, get off at Shin-Osaka Station by Shinkansen and go via the JR Line, you will arrive at Umeda in less than 5 minutes!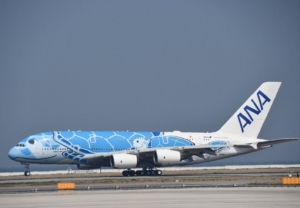 If you want to get a kick out of USJ, you can catch a direct limousine bus from Osaka International Airport (Itami Airport) in about 40 minutes. Kansai International Airport (KIX) has easy access to the downtown Minami area by limited express.
A very economical one-day pass
I definitely recommend using public transportation such as trains and buses for sightseeing in Osaka City. If you plan to get on and off many times a day and go to various areas, please use the one-day pass.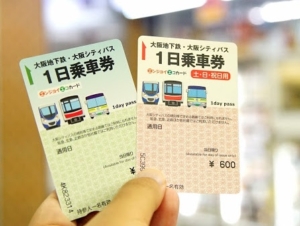 You can ride trains and buses as much as you like, and some of them have a special discount for admission to tourist facilities, so if you want to save money, you should check it out!
Osaka 1-Day Pass – Enjoy Eco Card
Easy access to Kyoto and Nara
Osaka has a well-developed transportation network, so it is the best place to visit to other prefectures in Kansai. You can go to Kyoto, Nara and Kobe in 30 to 40 minutes even if you use conventional JR lines.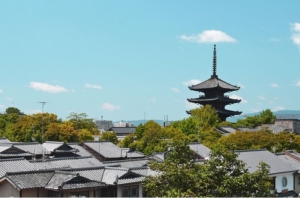 It is also recommended to play in Osaka on the first day, Kyoto on the second day, and Kobe on the third day. It depends on the number of days you travel, but why don't you consider sightseeing in the neighboring area?
In addition to Kita and Minami, there are many other attractive areas in Osaka!
Osaka Castle Area
This area has a large Osaka Castle Park including Osaka Castle, and there are many attractions other than the castle. You can enjoy, such as the buildings designated as Important Cultural Properties, the JO-TERRACE OSAKA where cafes and shops are located, and the MIRAIZA OSAKA-JO.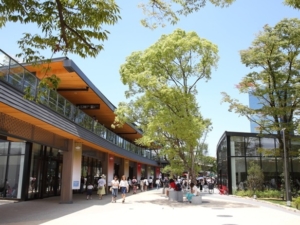 Especially during the spring cherry blossom season, the beautiful scenery spreads out to the extent that it was chosen as Japan's Top 100 Blossoms. ✿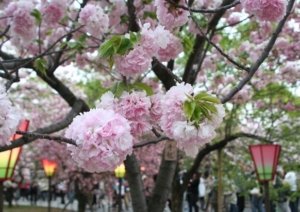 At the Japan Mint, you can see beautiful cherry blossoms every spring.♥  There is a water bus dock in the park, so if you have time, please enjoy a 55 minute cruise.
Tennoji Area
Located within walking distance of Minami, Tennoji is famous for its Shinsekai. In the middle of it, Tsutenkaku tower, and there are Kushikatsu restaurants, old-fashioned standing bars and playhouses around it, so you can enjoy the atmosphere of Osaka.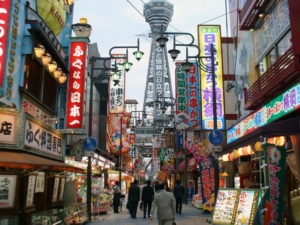 Shinsekai
Other attractions include Abeno Harukas, which is 300 meters above ground and overlooks Kyoto, Mt. Rokko, Akashi Kaikyo Bridge, and Awaji Island, Tennoji Zoo and Shitenno-ji Temple, which is said to have been built by Prince Shotoku.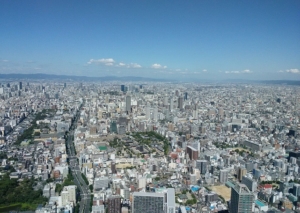 View from Abeno Harukas
Osaka Bay Area (Western)
This is a popular theme park area along Osaka Bay. The most famous one is Universal Studios Japan. Many people will visit Osaka for USJ.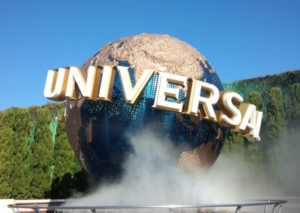 Other attractions include the Kaiyukan, a large aquarium with huge tanks, Lego Land Discovery Center Osaka, which is irresistible for Lego block lovers, and the world's largest Ferris wheel Tempozan Ferris Wheel.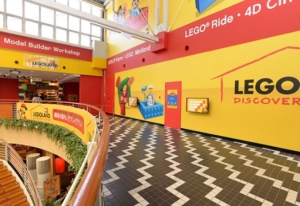 There are many large entertainment facilities that can be enjoyed by friends, lovers and families.
Northern Osaka
The northern part of Osaka Prefecture, where Itami Airport is located, is rich in nature, including Suita City, where the Expo's symbol, the Tower of the Sun, is located, Minoo City, which is famous for its autumn leaves, and Takatsuki City, which has the beautiful Settsukyo Gorge, with its four seasons.
Toyonaka and Suita
In Toyonaka and Suita, there are many places where you can relax, such as nature and parks. Located about 30 minutes by public transportation from Osaka Station, Itami Airport has been undergoing a major renovation and many new shops have appeared.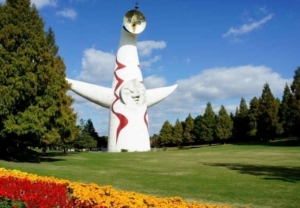 In addition, there are the Tower of the Sun and Expo Commemoration Park, which were built by the world famous artist Taro Okamoto, as well as Japan's largest complex EXPOCITY right next to it, and the vast Hattori Ryokuchi Park where events such as music festivals are held, which are blessed with rich nature and leisure spots.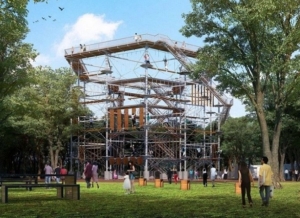 Mino and Nose
Minoo Onsen, which is famous for its autumn leaves and waterfalls, is a popular hot spring for beautiful women and is a recommended area for those who want to refresh themselves. There is a hot spring facility for a day trip, so you can enjoy it with autumn leaves in autumn.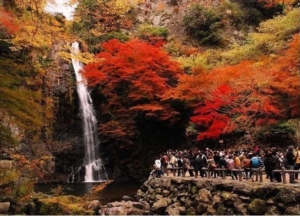 Minoo Falls
Located at the northernmost tip of Osaka Prefecture, Nose is a soothing place with beautiful greenery, clear streams and fresh air. There are hiking courses in the mountains, so you can enjoy nature walks.
Takatsuki and Shimamoto
In Shimamoto-cho in northern Osaka, which is adjacent to Kyoto Prefecture, there is Suntory Yamazaki Distillery which is good for whisky lovers.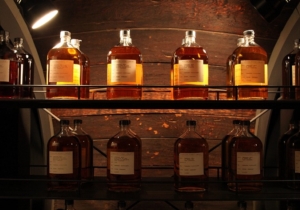 Here, visitors can take a look at the manufacturing site, see exhibits, and buy whiskey and original goods. You need to make a reservation and an admission fee, but you can also enjoy tasting whiskey.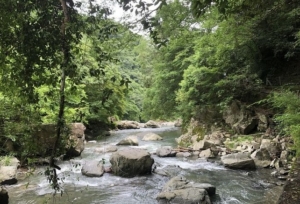 Settsukyo
Settsukyo in Takatsuki City is a famous spot for autumn leaves and a hiking spot full of negative ions. As a natural park, it is loved by many local people.
Eastern Osaka
The eastern part includes Hirakata City, where the popular theme park Hirakata Park is located, and Higashiosaka City, where the Shiba Ryotaro Memorial Museum, built by Tadao Ando, is located.
In addition, there is a forest of Osaka citizens which is famous as an outdoor spot, and shrines and temples which are recommended for visiting power spots.
Hirakata
Hirakata Park in Hirakata city has been open for more than 100 years since its opening, and it is the oldest amusement park among existing theme parks in Japan.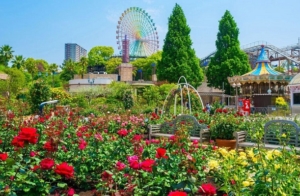 Hirakata Park
There are many attractions, and there are many events that you can enjoy in each season such as a large pool, outdoor skating, and illumination. As a comprehensive amusement park, families with small children can enjoy it more than USJ.
Higashiosaka, Kashiwara and Moriguchi
Higashiosaka City, Kashiwara City and Moriguchi City are calm areas where you can feel culture and history. Higashi-Osaka City, where the Shiba Ryotaro Memorial Museum, designed by Osaka-born world-renowned architect Tadao Ando, is located, is located next to Osaka City, making it relatively easy to access.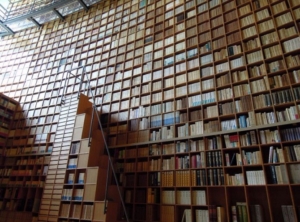 The Taiheiji district in Kashiwara City, where old houses line up along the stone tatami road, and Moriguchi City, where precious samurai residences still remain, give you a sense of history.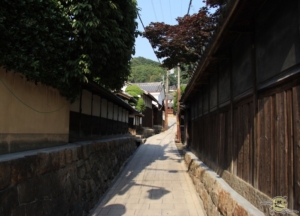 Taiheiji district
Southern Osaka
In the south, Kishiwada City, where the Danjiri Festival is held in full swing, and Tondabayashi City, where you can enjoy the retro cityscape, can be enjoyed both in a lively and peaceful mood.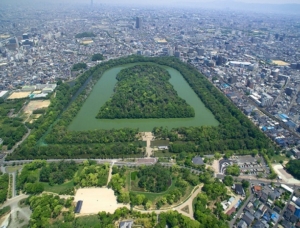 Other than that, it is a unique area such as Sakai City where there is a World Heritage Site of the Mausoleum of Emperor Nintoku, and Kaizuka City where you can enjoy clamming.
Kishiwada
Kishiwada City is famous for the Danjiri Festival held twice a year, in September and October. The festival, which has a tradition of more than 300 years, originally started as a festival to pray for a good harvest.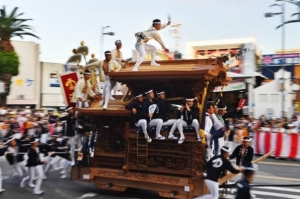 The biggest highlight is the performance called Yarimawashi, in which the float goes around the corner at high speed. You won't know how powerful it is until you actually see it with your own eyes.
Tondabayashi and Kawachinagano
Osaka has a strong image of a bustling downtown area, but Tondabayashi City and Kawachinagano City in the south are areas with many historical and traditional spots. Tondabayashi Jinaimachi, where the townhouses from the Edo period to the Meiji period still remain, is designated as an Important Preservation District for Groups of Historic Buildings.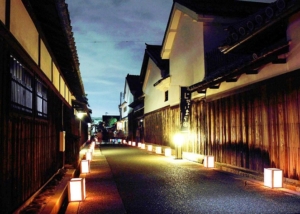 There are stylish cafes and variety stores in the tasteful retro town, so it is perfect for strolling. Kawachinagano City, which is dotted with many important cultural properties, offers visitors a tour of historic sites.
How to get to Osaka
By Airplane
There are 2 airports: Osaka International Airport (Itami Airport) and Kansai International Airport (KIX).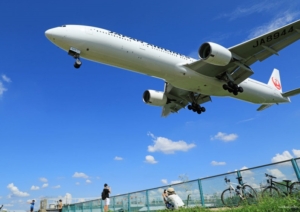 Itami Airport
It is convenient to travel outside of Japan because KIX has many international flights, but if you travel within Japan, Itami Airport which is close to Osaka City is more convenient.
By train
The best way to visit Osaka from Tokyo is by Shinkansen. Nozomi takes about 2 and a half hours, Hikari about 3 hours, and Kodama about 4 hours. Nozomi is convenient and fast, but Kodama is about 3,000 yen cheaper one way. If you have time to spare and want to save even a little bit, why don't you consider using this?
Recommended for foreign tourists: JAPAN RAIL PASS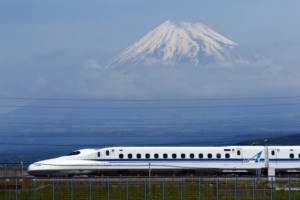 Nozomi and Mt. Fuji
By express bus
If you want to travel at a reasonable price, an expressway bus is one of the options. There are many departures and arrivals, and the boarding and alighting area is connected directly to sightseeing spots such as Umeda, Namba, Tennoji, and USJ, so it is convenient.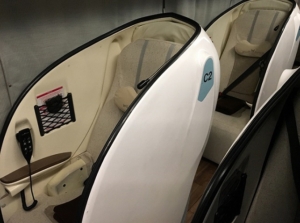 Comfortable and functional interior
From Tokyo it takes about 8 hours and costs from 3,000 yen. If you take an overnight bus, you will arrive in Osaka when you wake up. This will save you money on the hotel!
Highway bus information site for foreigners: Japan Bus-Gateway
Here are some tips for traveling around Osaka and the features of each area. This place is packed with gourmet food, sightseeing, theme park and travel fun.♪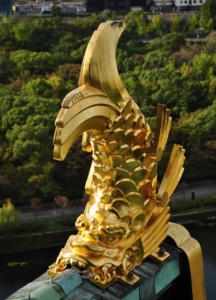 The Golden shachihoko of Osaka Castle
It is a recommended place as a base for your trip around Kansai, so why don't you visit neighboring prefectures when you travel in Osaka?
6 Recommended Capsule Hotels Where Women Can Stay Safely in Osaka
6 Recommended Capsule Hotels Where Women Can Stay Safely in Osaka
(Visited 97 times, 7 visits today)
---