Kawai Shrine Where You Can Become Beautiful in Kyoto 🥰
♥Posted by Aya♥
In Kyoto where many power spots gather, Kawai Shrine is especially popular among women these days.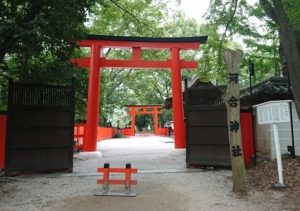 Kawai Shrine is an auxiliary shrine of Shimogamo Shrine which is registered as a World Heritage Site, and it enshrines the god of beauty.
Because of that, it has a reputation that you can get many good benefits for women.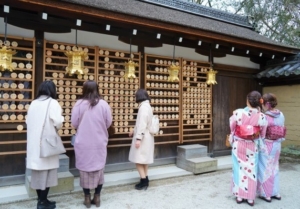 This time, I will introduce the charm of Kawai Shrine and sightseeing and gourmet information around the area!
Location
Kawai Shrine is located before Shimogamo Shrine and can be reached in a 10 minute walk from Demachiyanagi Station on the Keihan Railway.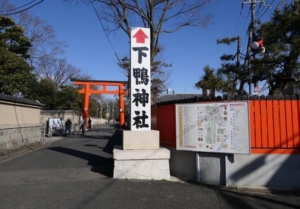 If you take a bus, get off at Shimogamo-jinja Mae or Tadasunomori Mae of Kyoto City Bus. The entrance fee is free, so you can drop by easily.
Highlights of Kawai Shrine
Kagami-ema
Kawai Shrine has a rare Kagami-ema in the shape of a patterned mirror. If you put makeup on this Ema to look like your own face, you can get your ideal face!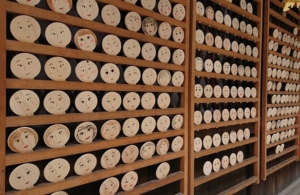 There are lots of Ema painted with wishes in the precincts, so it's fun just to look at them.
In addition, by writing a wish on the back side, not only the outside but also the inside can be beautiful.*★,°*:.☆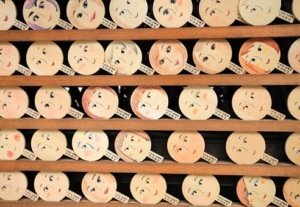 The Ema has a simple face, so let's decorate it neatly with your own cosmetics! There are many people who not only apply blush or lip, but also draw hair or make their eyes bigger.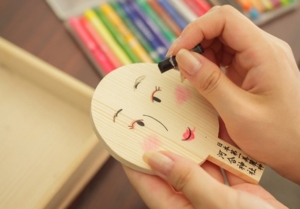 If you don't have any cosmetics, you can use crayons at the shrine. Also, this Kagami-ema costs 800 yen.
Oshiraishi (white stone)
In addition to the Kagami-ema, this shrine has many other elements that make women happy!
For example, this Oshiraishi is famous as a power stone that makes your skin beautiful.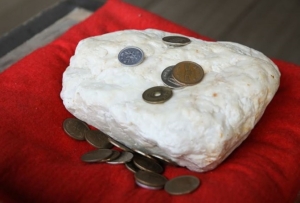 If you touch this stone and rub your face, your skin will become smooth. If your skin is clean, your beauty level will increase, so please touch this stone.
Kgami-mamori (charm for mirror)
There are rare charms for mirrors such as dressers. It's a sticker type, so it's not bulky, and you can stick it on your hand mirror.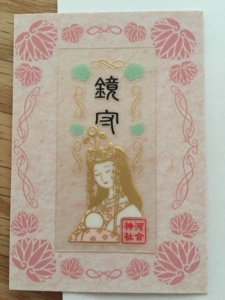 Every time you look in the mirror, you will be beautiful! The design of the charm is also very cute.♡
Bijin-sui (water for beauty)
You can have a drink called Bijin-sui at a rest area in the shrine. This is a drink made of Karin from Karin garden of Shimogamo-jinja Shrine.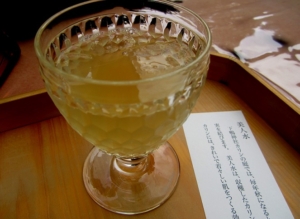 It has a slightly sweet and refreshing taste. Karin is rich in vitamin C, so you can expect a beautiful skin effect.
Sightseeing and gourmet in the area
Shimogamo Shrine
If you visit Kawai Shrine, go further along the approach to Shimogamo Shrine. It is one of the oldest temples and shrines in Kyoto, and many wooden buildings are designated as national treasures and important cultural properties.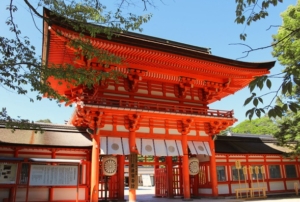 It is said that you can get various benefits such as warding off evil, praying for success in examination, traffic safety, matchmaking and easy childbirth.
Tadasu-no-mori Forest
Kawai Shrine and Shimogamo Shrine are surrounded by lush green Tadasu-no-mori.
The area of this forest is about 3 times larger than that of the Tokyo Dome, and there are many trees that are 200 to 600 years old.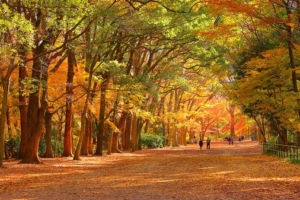 There is a beautiful stream in the forest, full of negative ions. Please take a walk slowly and be healed by the power of nature.
Saruya
This is a popular teahouse in the precincts of Shimogamo Shrine. There are some menus with Japanese sweets and tea. Of course, you can take out Japanese sweets.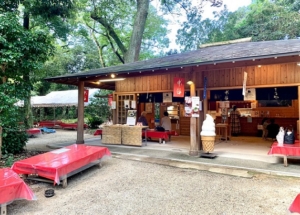 This Saru-mochi has Tamba red beans wrapped in the mochi dough, and you can enjoy the elegant taste with a moderate sweetness.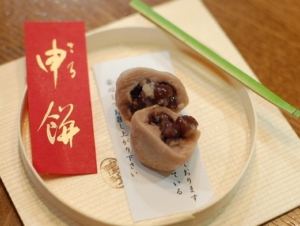 Zenzai (Shiruko) in winter and shaved ice in summer are recommended.
Kichisen
You can enjoy authentic Kaiseki at Kichisen in Tadasu-no-Mori. It is a famous restaurant that won 3 consecutive 3 years of Michelin Guide.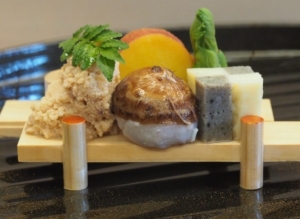 You can enjoy beautiful dishes with mainly seasonal vegetables and seafood. Please enjoy a luxurious time unique to Kyoto.
Kamo Mitarashi Chaya
This is the birthplace of Mitarashi Dango which is located in the northwest of Shimogamo Shrine.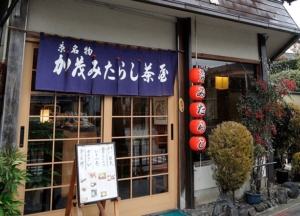 Dango made from the finest ingredients is grilled on a bamboo skewer and is served with a brown sugar based sauce. The flavor of the sauce fuses with the soft dango and has a special flavor.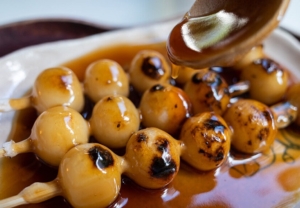 In addition to dango, seasonal menus such as Warabi-mochi, shaved ice and Zenzai are also very popular.
Demachi Futaba
This is a long-established Japanese sweet shop that has been in the shopping street near Shimogamo Shrine for more than 100 years.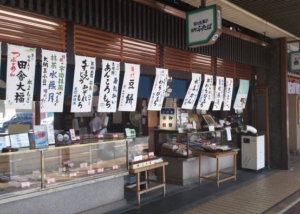 The popular sweet is Mame-daifuku, and many people come from far away to buy it, so there is always a long line even on weekdays.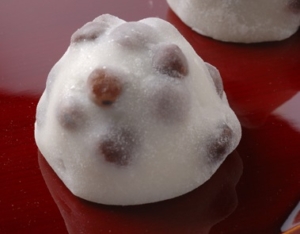 There are many large black beans boiled with salt in the soft rice cake. The beans tighten the sweetness of the anko (red bean paste) in the mochi to give it a texture and flavor.
It is said that more than 2000 pieces are sold a day.
I have introduced Kawai Shrine in Kyoto which is famous as a shrine where you can become beautiful.
It is very unusual and interesting to put makeup on Ema shaped like a patterned mirror and dedicate it.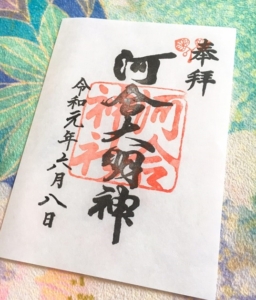 Let's have a good luck charm and beautiful water and pray to be an ideal beauty!
Also, there are many famous sightseeing spots around Kawai Shrine, so please enjoy taking a leisurely walk.
7 Recommended Kyoto Cosmetics Stores – Used by Maiko 💄
(Visited 220 times, 9 visits today)
---