The Best 7 Hotels for Couples in Susukino, Sapporo 💖
♥Posted by Maiko♥
Hokkaido Sapporo is one of the most popular tourist cities in Japan.
The attraction is that you can enjoy both the city and nature. Nearby, there are many tourist spots such as the Former Hokkaidō Government Office and the Sapporo Clock Tower.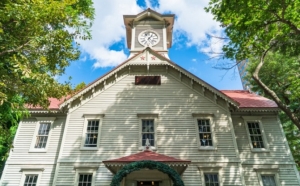 You can get in touch with nature right away at Odori Park and Nakajima Park.
In addition, there are many gourmet dishes such as Jingisukan, seafood, soup curry, ramen, etc., and it is popular as a travel destination for couples.♪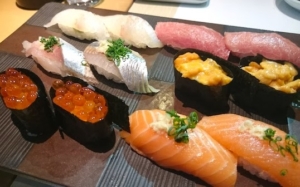 If you want to enjoy Sapporo full of charm, I recommend a hotel in Susukino.
This time I will introduce a hotel recommended for couples, so why don't you enjoy Sapporo with your lover?
THE KNOT SAPPORO

This hotel is recommended for couples who want to stay in a stylish hotel. In particular, the lobby has a modern and stylish space while retaining the feel of Sapporo.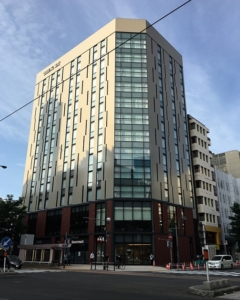 The stylish guest rooms are also full of the hotel's unique characteristics. The original lighting is wonderful, but in addition, the walls of Donan cedar and the night table of Sapporo soft stone are made of materials unique to Hokkaido, so you can feel as if you are in nature. I think you two can relax in such a nice room!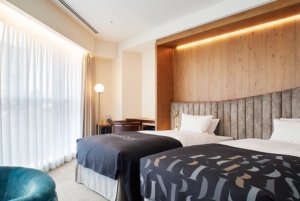 Another attraction is the restaurant Les Bois on the second floor. This is a restaurant in Susukino supervised by Japanese restaurant Mieda.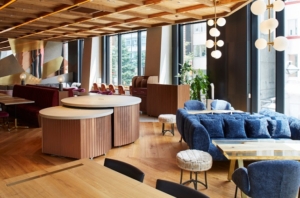 Here you can enjoy many beautiful dishes themed on flowers.✿ Especially the Japanese meal served for breakfast uses fresh ingredients from Hokkaido, so you will be very satisfied with its appearance and taste.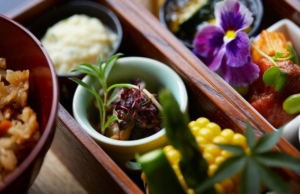 THE KNOT SAPPORO
Vessel Hotel Campana Susukino

Is breakfast the most enjoyable part of your stay at the hotel? I definitely recommend this hotel for couples who value breakfast.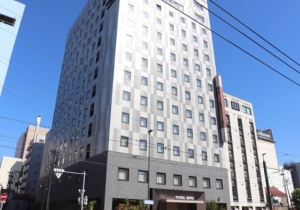 It features a buffet-style breakfast featuring an array of original dishes made with local Hokkaido ingredients. They have a wide range of menus such as Hokkaido's specialty seafood and cheese, and bread made with Hokkaido wheat.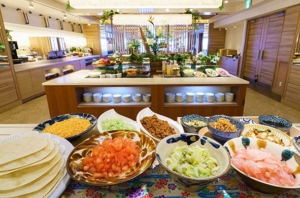 Especially, Kaisendon (assorted seafood rice bowl) that you make yourself is very popular, so why don't you try it?
(╹ڡ╹ )
The guest room is a relaxing space with Japanese elements, so you can take off your shoes. You can spend a relaxing time as if you came back home! How about spending time alone with your lover in a cozy room?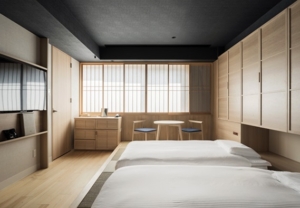 Another feature of this hotel is its large public bath. The spacious space where you can feel the warmth of the wood is attractive, and there is also a sauna.( *︾▽︾)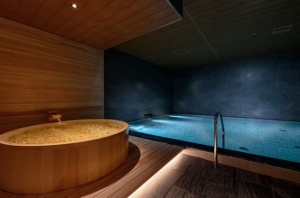 There are amenities and towels in the changing room, so you don't have to carry them from your room and you can relax.
Vessel Hotel Campana Susukino
Dormy Inn PREMIUM Sapporo

This is a hotel I would definitely recommend to couples who like hot springs. Facing the Tanukikoji shopping street in the center of Sapporo, it is in a good location, about a 5 minute walk to Susukino and Odori Park.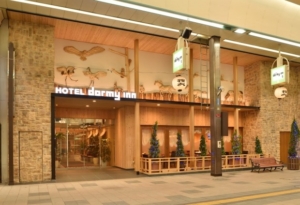 And the most attractive thing is the large public bath where you can enjoy various baths such as open-air bath and cypress bath! You can use it anytime during your stay, so you can refresh your tiredness from your trip in the hot spring.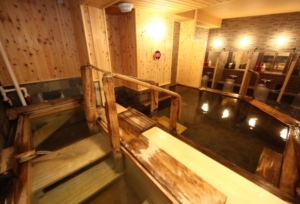 The guest rooms have a warm space based on wood grain, so you can spend a relaxing time together!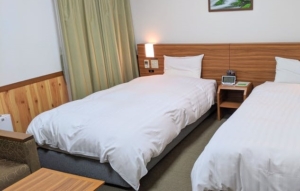 In addition, there is a nice service where you can eat Yonakisoba (original soup noodle) for free every night.♪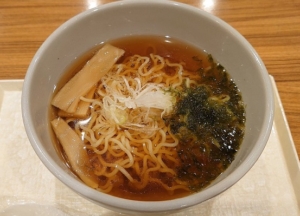 The breakfast buffet is one of the charms of this hotel. The Ajimukuri Kobachi Yokocho which you can choose from seafood rice bowls and small bowls that make use of local specialties is also very popular!
Dormy Inn PREMIUM Sapporo
Hotel Okura Sapporo

I recommend this hotel to couples who want to enjoy a little luxury. The refined hospitality unique to a long-established hotel is attractive, and once you step in from the entrance, there is a space full of elegance.
Odori Park is only a 1-minute walk away, so you can enjoy a lot of sightseeing.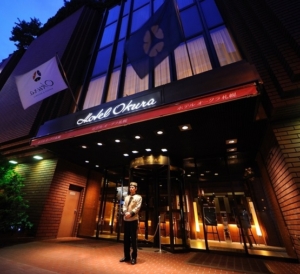 The guest rooms are full of the dignity of a long-established hotel, and all rooms are spacious with more than 28 ㎡.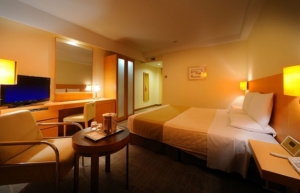 In addition, the hotel is complete with restaurants and bars, making it perfect for an anniversary trip with your lover. If you're a couple looking for the finest Omotenashi in Susukino, why not stay here?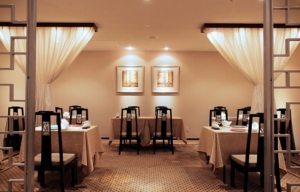 Hotel Okura Sapporo
Quintessa Hotel Sapporo Susukino

This is recommended for couples who want to spend time in a higher level environment. The first thing that comes as a surprise is the lobby, which is based on the image of winter in Hokkaido. The space is like a silver world, and it makes you forget the hustle and bustle of the city.☆*: .。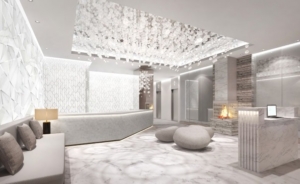 Inside the guest rooms, you will feel relaxed with a calm design inspired by Hokkaido's winter trees. All rooms are equipped with Simmons beds and individual air conditioning, which is a nice feature for women.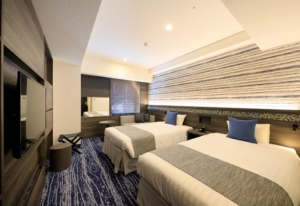 In addition, breakfast is buffet style based on 4 concepts of land, color, delicious taste and health, and you can enjoy 80 kinds of menu that is particular about the taste of Hokkaido.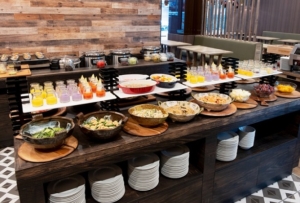 Quintessa Hotel Sapporo Susukino
Mercure Hotel Sapporo

How about staying at this hotel for couples who want to enjoy Susukino until late at night?
It's in the center of Susukino, so you can go back to the hotel right after playing a lot. The building features a European style space by a French female designer.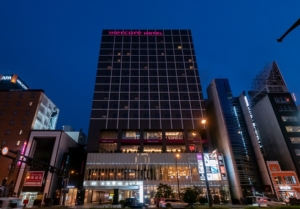 The rooms, with Simmons beds and spacious bathrooms, are unified in a chic European style. It is also soundproof, so you will forget to be in the downtown area when you and your lover are alone in a quiet time.♪(´▽`)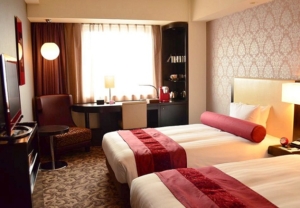 There is also a French restaurant that uses lots of ingredients from Hokkaido in the building.(≧∇≦)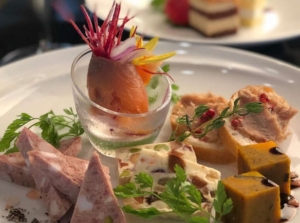 Mercure Hotel Sapporo
Fino Hotel Sapporo Odori

This hotel is located about 4 minutes' walk from Odori station. It is popular because it is within walking distance not only to Susukino but also to Tanukikoji shopping street and major sightseeing spots.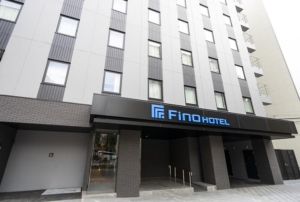 Each room has a different theme color, and the compact yet clean space is attractive. All rooms are equipped with Wi-Fi and air purifiers with humidifying functions.o(≧∀≦)o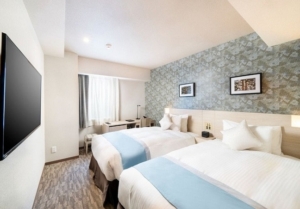 In addition, all rooms are equipped with Simmons beds, so there is no doubt that your tiredness from traveling will be healed.
Fino Hotel Sapporo Odori
Sapporo is full of famous sightseeing spots and famous gourmet food, so if you travel with two people, you want to fully enjoy it!
For such couples, please stay at Susukino hotel which I introduced this time.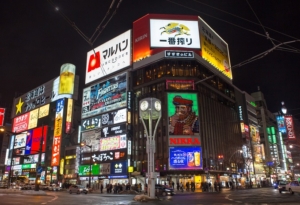 You can enjoy sightseeing spots in the daytime and gourmet tours in Susukino at night, so you can spend a whole day in Sapporo. Please use it as a reference for your wonderful trip.♪
5 Recommended Bars for Craft Beer in Sapporo 🍺
(Visited 117 times, 1 visits today)
---