Rose Hotel Yokohama, with an Oriental Atmosphere 👲
♥Posted by Satomi♥
Yokohama, a port town with an exotic atmosphere, is a popular tourist spot full of attractions, including a park rich in nature, beautiful gardens, Japan's largest Chinatown, and popular commercial facilities.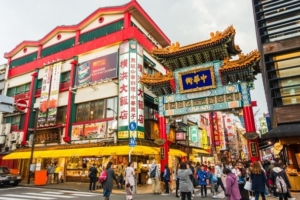 It is also famous for its beautiful night view of the port town.
*★,°*:.☆
If you want to enjoy the romantic scenery to your heart's content but don't mind the time of the last train, I recommend staying at the Rose Hotel Yokohama near Yokohama Chinatown.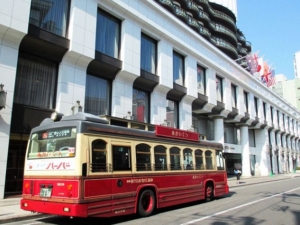 Why don't you spend a happy time in Yokohama where you can enjoy sightseeing, gourmet food and night view?
The C

harm of Rose Hotel Yokohama
The hotel is about a 5 minute walk from Motomachi-Chukagai Station on the Minato Mirai and Tokyu Toyoko lines, and is located just inside the Choyo-mon Gate, the east gate of Chinatown.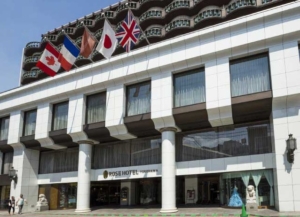 This hotel is popular as a hotel in a good location in Yokohama, and popular tourist spots such as Chinatown, Yamashita Park, Yamate Seiyokan (Yokohama Yamate Western Houses) and Yokohama Red Brick Warehouse are within walking distance.
You can enjoy sightseeing without worrying about the return time.(≧∇≦)ノ
The origin of the hotel is Jukeihanten in Chinatown.
It is rooted in the well-established Chinese Sichuan restaurant, Jukeihanten, and has the present Rose Hotel Yokohama. In 1981, Jukeihanten embarked on the hotel business for the first time, signing a franchise agreement with the international hotel chain Holiday Inn and opening it as Hotel Holiday Inn Yokohama.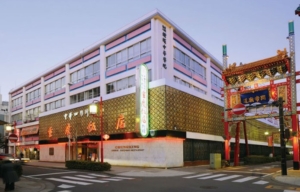 At that time, it was unheard of for restaurants to run hotels, and this is one of the essential histories of the hotel business in Yokohama.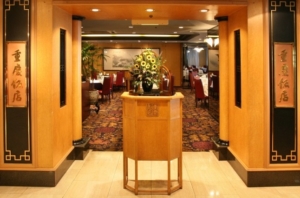 In 2003, the hotel brand was reborn as Rose Hotel Yokohama, which is the city flower of Yokohama.☆
Interior as if in China
When you enter through the circular sliding doors at the entrance, you will be greeted by a seasonal display based on Chinese culture in the lobby.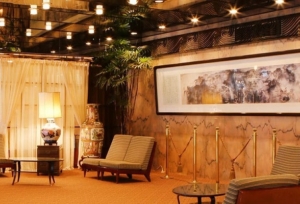 You will be overwhelmed by the spacious lobby, the front, and the gorgeous chandelier hung on the spiral staircase.*:・゚✧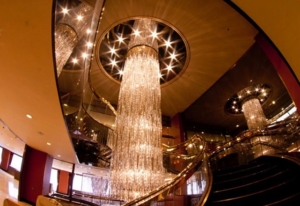 The facility is fully equipped with Chinese interior and decoration, Japanese, Western and Chinese restaurants such as Jukeihanten, and shops that can be used from early morning.
Rose Hotel Yokohama
Guest R

ooms for Couples
The Rose Hotel Yokohama offers a variety of accommodation plans, including Jukeihanten meals and Yokohama sightseeing.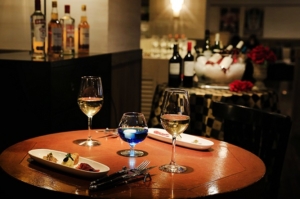 There are 9 types of guest rooms, from standard to premium suites, and all of the rooms have spacious beds to relieve fatigue.
From now on, I will introduce a plan to upgrade Yokohama sightseeing and guest rooms for couples.
(。・∀・)ノ
Superior Double Room
The Superior Double Room has a chic brown interior and a 190 cm wide double bed.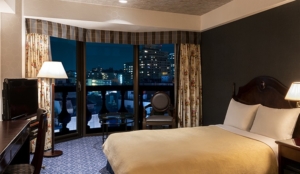 In the calm atmosphere, there are plenty of elements to lift the couple's mood, such as a red sofa for two, a curtain with a big rose drawn on it, and Chinatown seen from the window.
The furniture is compact, so you can use the room comfortably and have a lot of freedom.
Deluxe Double Room
Like the Superior Double Room, the Deluxe Double Room has a 26.5 ㎡ room with a 190 cm wide double bed and a red sofa.
The soft beige base with gold and red for a modern and classical look will give a sense of peace to adult couples.♪(´▽`)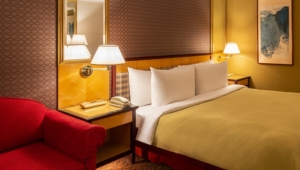 (✿◡‿ ◡)
The marble bathroom with a large mirror is a special feature of this room, and it is a gorgeous Oriental space.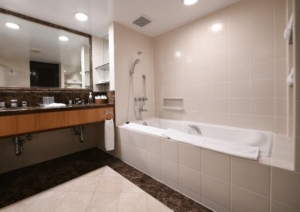 After enjoying the best bath time with luxury bath amenities, why not wear a comfortable bathrobe and enjoy a night out with a drink?
Dynasty Suite
The Dynasty Suite is a spacious 56.8 ㎡ space with 3 beds side by side, a comfortable sofa where you can lie down and relax, a 42 inch TV and a Nescafé coffee machine.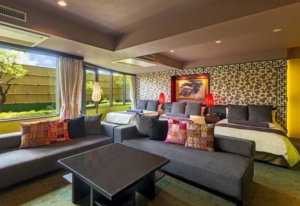 The size of the guest room, furnishings and facilities are all luxurious, and it creates a relaxation that you cannot experience in other rooms. Chinese wallpaper, interior, and accessories can be used as a reference for oriental room construction.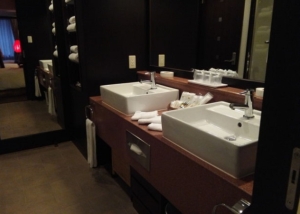 The bathroom and toilet are separated, there are 2 toilets, 3 dressing tables, a bathtub and a shower booth.(⊙o⊙)
How about wearing a bathrobe and watching a movie on the sofa after a bath?
Rose Hotel Yokohama
Accommodation Plans with Meals
In-room Dining
"In-room Dining" is a plan where you can relax and enjoy Szechuan cuisine by Jukeihanten, a long-established restaurant in Yokohama Chinatown.
Depending on the plan, you can choose the type of food such as the highest grade or one rank higher.(≧∇≦)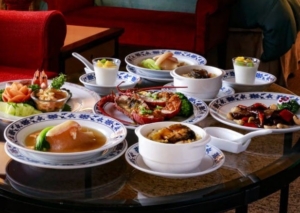 They will bring it to your room at the desired time during dinner time, so it won't disturb your private life. You can enjoy a fresh Chinese full course cooked in the hotel's new building, Jukeihanten.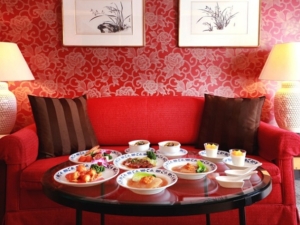 Dinner in your own room to enjoy the cuisine of Jukeihanten, which is very popular in Yokohama Chinatown, is very luxurious.*★,°*:.☆
Private Room Dinner Plan
For those who want to have a meal in Chinatown, I recommend the "Private Room Dinner Plan" in the main building of Jukeihanten, which is a landmark of Yokohama.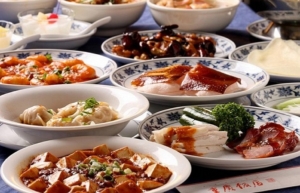 The main building was just renovated in 2018 to commemorate the 60 year anniversary of Jukeihanten.
If you enjoy authentic Szechuan cuisine and hot pot course in a fresh private room, you will be satisfied with your stomach and heart.
Yokohama Port Cruise & Dinner Plan
In the "Yokohama Port Cruise & Dinner Plan", you can enjoy course meals full of seafood while cruising Yokohama's tourist spots on a yakata-bune boat.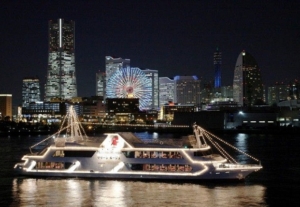 The illuminated bay side buildings, the Ferris wheel, and the shimmering light on the surface of the water don't seem like the same places you've seen during the day.♪
You can enjoy the romantic world of about 120 minutes while feeling the comfortable sea breeze.
Rose Hotel Yokohama
Other Great Services
L'OCCITANE amenities that make women happy
General hotel equipment, such as water heaters, refrigerators, safety boxes and LCD TVs, and room amenities, such as disposable slippers, pajamas and oral care products, are available.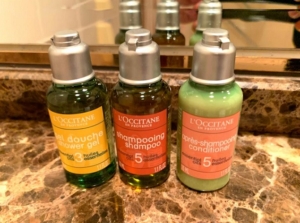 As for bath amenities, L'OCCITANE, an organic cosmetics from France, is used in all rooms. You can have a nice bath time with a pleasant scent.( *︾▽︾)
Nice lounge service
All deluxe class and above rooms come with complimentary drinks (including alcohol) and an amuse plate at the Brascerie Mily LaForet restaurant. You might want to splurge a little and stay in a nice room.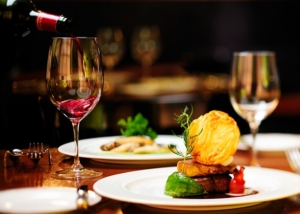 *The contents of the offer will change depending on the situation, so please check the official website of the hotel for details.
Feel like a resort in the rooftop pool
On the 11th floor, there is a rooftop pool for summer only. Guests can use it for free and enjoy a large pool and jacuzzi under the sun and blue sky during the day.♪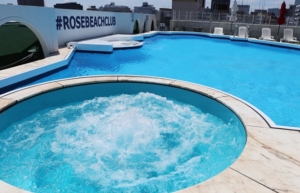 At night, you can enjoy a romantic resort feeling while looking at the night view of Yokohama. There is a limit to the number of guests, so you can have an elegant time.
Japanese, Western and Chinese Restaurant in the Hotel
The lobby floor on the first floor features the Chinese restaurant Jukeihanten, the French restaurant Brascerie Mily LaForet, and the Japanese restaurant Teppanyaki Hama.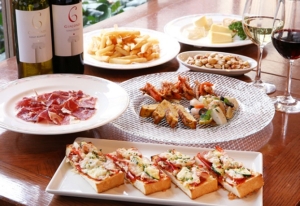 Every restaurant offers takeout and room service, so you can enjoy it in your room without hesitation.
(╹ڡ╹ )
Szechuan Cuisine Jukeihanten Shinkan (new building)
The hotel's main dining room, the Jukeihanten Shinkan, is a restaurant where you can enjoy authentic Szechuan cuisine that began in 1959 as a small Chinese restaurant.
You can enjoy Szechuan cuisine that skillfully uses flavorful seasonings and spices!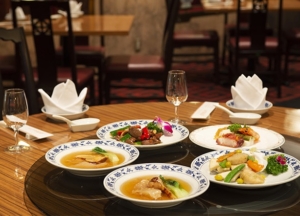 You can feel the high formality from the calm space with Chinese paintings. But there's no hard dress code, so enjoy your meal while chatting with friends and lovers.♥
There is a shop of Jukeihanten on the same floor where Chinese sweets are sold. The shop is open early in the morning, so it's useful when you miss buying souvenirs in Chinatown.
Casual French Restaurant Brasserie Milly LaForet
In this French restaurant, the breakfast buffet where you can enjoy the bread made in the hotel and the lunch buffet where you can enjoy the food of the world are popular.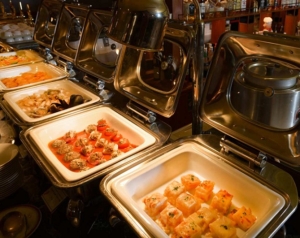 It is popular not only with guests but also with general guests, so it is safer to make a reservation or choose a plan with breakfast.
In particular, the breakfast buffet is famous for the delicious Jukeihanten shumai and Chinese breakfast gruel, and the omelet and bread baked by the chef in front of you.
(ノ◕ヮ◕)ノ*:・゚✧
On the other hand, it has a moody atmosphere with JAZZ at night. There are many kinds of alcohol, so it is also useful as a bar.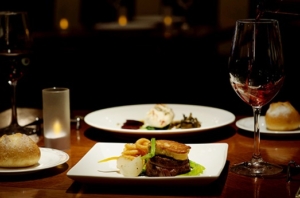 The course is a style in which you can order your favorite dishes freely from several kinds of menus. This item can be enjoyed casually and is easy on your wallet.
It is a rare French restaurant in Chinatown, and you can enjoy it with wine suggested by a sommelier.( ノ ゚ー゚)ノ
Japanese restaurant Teppanyaki Hama by reservation only
This is a restaurant that requires reservation only, and the private space with its special feeling and calm atmosphere is attractive.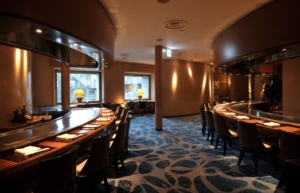 In addition, the polite service unique to the hotel, the realistic sensation of the first-class chef grilling right in front of you, and the luxury of having the course meal with carefully selected seasonal ingredients such as Japanese beef sirloin and lobster, all are excellent.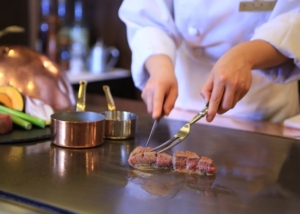 I recommend it when you want to stay a little away from the hustle and bustle of Chinatown at an adult restaurant which is one rank higher.
(●ˇ∀ˇ●)
The Rose Hotel Yokohama has good access to popular sightseeing spots, and is a hotel where you can enjoy the night view and gourmet food, and enjoy the extraordinary Oriental feel.♪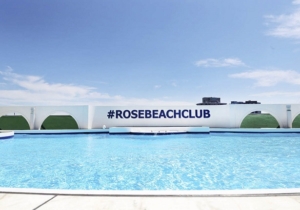 Why don't you use it when you want to enjoy the night of Yokohama without worrying about the last train?
Rose Hotel Yokohama
7 Hotels with View Bath for Couples in Kobe ✨
(Visited 76 times, 2 visits today)
---