GARDENS CABIN ♪ Perfect Hotel for Solo Travel in Sapporo 🏨
♥Posted by Maiko♥
Sapporo in Hokkaido is a popular city throughout the year where you can enjoy both nature and gourmet food.
It's not uncommon to meet cute animals in the park. The nature is rich, so you can enjoy a different view every season.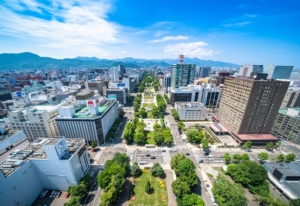 Public transportation is well developed in the city, so it is convenient to go anywhere.
There are many nice hotels, and the recently opened GARDENS CABIN is a hotel filled with things that women love.♥
There are private rooms, cabin-style discount rooms, large public baths and restaurants, so you can stay safely even if you are traveling alone.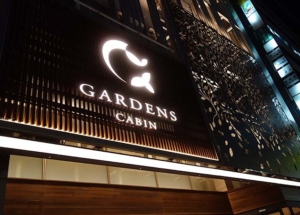 Why don't you make your stay comfortable and cheap because it's the city you want to visit many times?
Stylish lobby
GARDENS CABIN is located about 2 minutes walk from Odori subway station. You can easily get there from Sapporo Station in about 15 minutes on foot.
It is located in an easy to find place along the main street, so it is safe even for those who are not familiar with the area.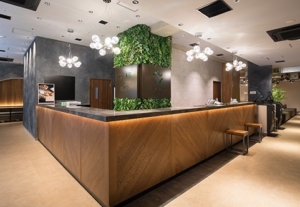 It's open 24 hours a day, so you can check in late at night. Also, elevators and large public baths are managed by security cards, so it's safe for people who travel alone for the first time.
A variety of rooms
A variety of rooms are available to suit the various travel styles of guests. It is useful not only for traveling alone, but also for various occasions such as solo travel, women's travel, couple travel, etc.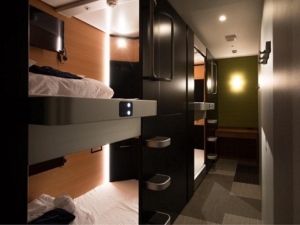 All rooms are fitted with Simmons mattresses for a comfortable sleep. Also, there are plenty of room wear, towels and amenities. In this article, I focus on the rooms I recommend for solo travelers.
"Double room" private room with key where even one person can stay
If you want to spend your private time, consider a private room with a key. You can have a king size bed about 200 cm wide. It is a comfortable room with a desk and a closet. Washroom and toilet are shared.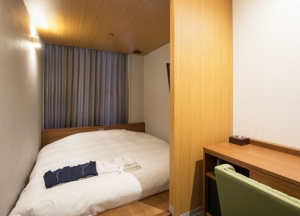 All rooms are equipped with flat-screen TVs. There's also a power outlet and a USB power port near the bed, so you don't have to worry about your phone or tablet running out of charge. Of course, you can use free Wi-Fi inside the building.
"Deluxe Cabin" is compact yet full of functions! Women only
If you want to keep the accommodation fee as low as possible, why don't you stay in a cabin type room in the women-only area?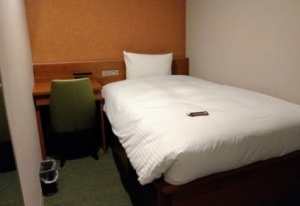 This type of guest room cannot be locked, but there is a partition so you can relax without worrying about people's eyes. The deluxe cabin is a room with a mini desk and a mirror. You can take notes and write letters on your desk.
"Normal cabin" has excellent cost performance, women only
The cheapest normal cabin is also a clean room. The height from the bed to the ceiling is about 1.8 meters, so you can change clothes while standing.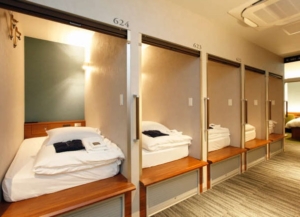 A cabin type room has a storage with a key under the bed. It depends on the size, but I think you can store a carry case for about 2 ~ 3 nights.
GARDENS CABIN
Comfortable bath
In addition to the spacious public bath, there is also a private shower booth where you can wash your body without worrying about anyone's eyes. The washroom and dressing room are also designed to be comfortable.( *︾▽︾)
A large bath and sauna that will heal your tiredness from traveling.
If you walk around all day, you'll be exhausted. In that case, the large public bath is comfortable. If you stretch out your arms and legs and soak in the hot water, your mood will be at its peak. There are medical baths and sleeping baths.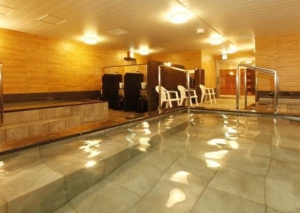 There is a partition in the washing place, so you don't have to worry about water splashing in the shower. Of course, body soap, shampoo and treatment are also available.
♪(´▽`)
Why don't you take a dry sauna or a cold bath after warming up in the bath?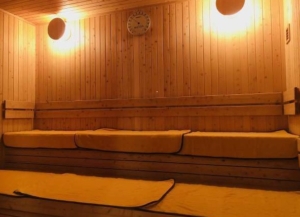 Let's make full use of the facilities in the building and continue the trip energetically the next day.
Shower booths where you can refresh easily
There are several independent shower booths. If you don't have much time or your body rhythm doesn't fit your itinerary, this will be a relief. You can use the shower booth 24 hours a day.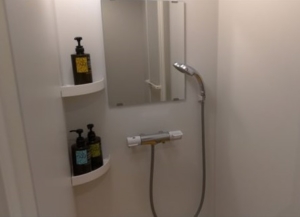 Spacious washroom and dressing room
There are many things to do in the washroom, such as putting on makeup and fixing your hair. The person next to you is separated by a box, so you don't have to worry about the people around you.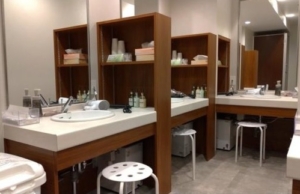 The washstand is spacious and equipped with space for various cosmetics. There are plenty of amenities such as a hair dryer and tissue paper, so it seems to be all right even if you accidentally forget something.
There is also a water server in the changing room. You can drink water before and after taking a bath.
GARDENS CABIN
A cafe & bar that can be used anytime
How about some delicious gourmet food and drinks at GARDENS CABIN? If you're traveling alone, it can be hard to find a restaurant, but if the hotel has a cafe and bar, you don't have to find one.
Voluminous local breakfast
Breakfast is buffet style. They have freshly baked bread, the hotel's special soup of the day, and delicious Hokkaido food. Please feel happy surrounded by the fragrant smell of bread.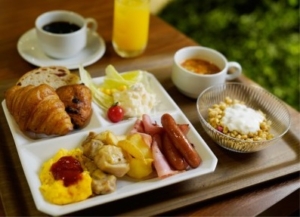 There is also Japanese food, and you can eat various things depending on the mood of the day. Please enjoy the rich blessings of Hokkaido from morning.
(╹ڡ╹ )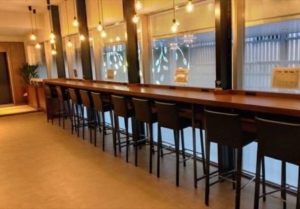 The interior decorated with pendant lights is stylish. In addition to the spacious table seats, there are also counter seats that are good for traveling alone.
How about a curry lunch full of vegetables?
When breakfast time is over, it changes into a cafe where you can enjoy lunch and sweets.
You can enjoy curry with lots of vegetables and voluminous hamburgers at a reasonable price. How about brunch when you say "I overslept …"?
You can enjoy drinking alone at night!
And it turns into a bar at night, so you can also drink. There are also Hokkaido limited alcohol such as Sapporo Classic and TAKAR CRAFT Yoichi-no-ringo.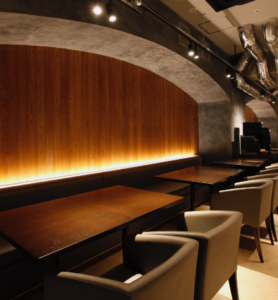 It's convenient when you want to drink a little before going to bed. Even if you get a little drunk, you just have to go back to your room, so you don't have to worry.
Full of facilities that will make you happy to travel alone
There is a large lounge on the second floor. There are outlets and Wi-Fi environments, so you can use smartphones and computers without stress. You can spend time as you like by collecting travel information and updating SNS.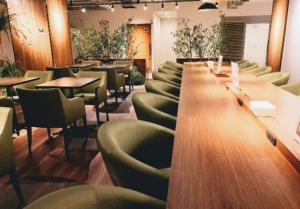 (≧∇≦)ノ
If you use a coin laundry, you can travel with minimum clothes. There are two washing machines and dryers on each floor from the fourth to sixth floors, and two drum washing machines on the first basement floor.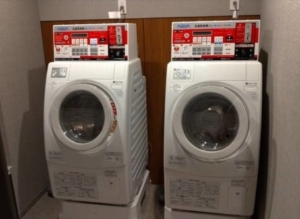 Since there are so many of them, it seems like you can avoid the frustration that "other people are using them and cannot use them …".
How was it? The GARDENS CABIN has a variety of private rooms and cabin-type rooms, perfect for casual solo trips.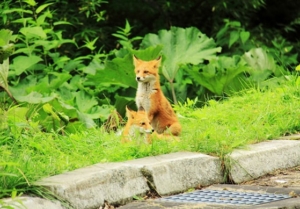 The facilities are perfect and you can stay at ease. Please stay in the hotel and experience the hotel's commitment.
GARDENS CABIN
5 Recommended Bars for Craft Beer in Sapporo 🍺
(Visited 18 times, 1 visits today)
---